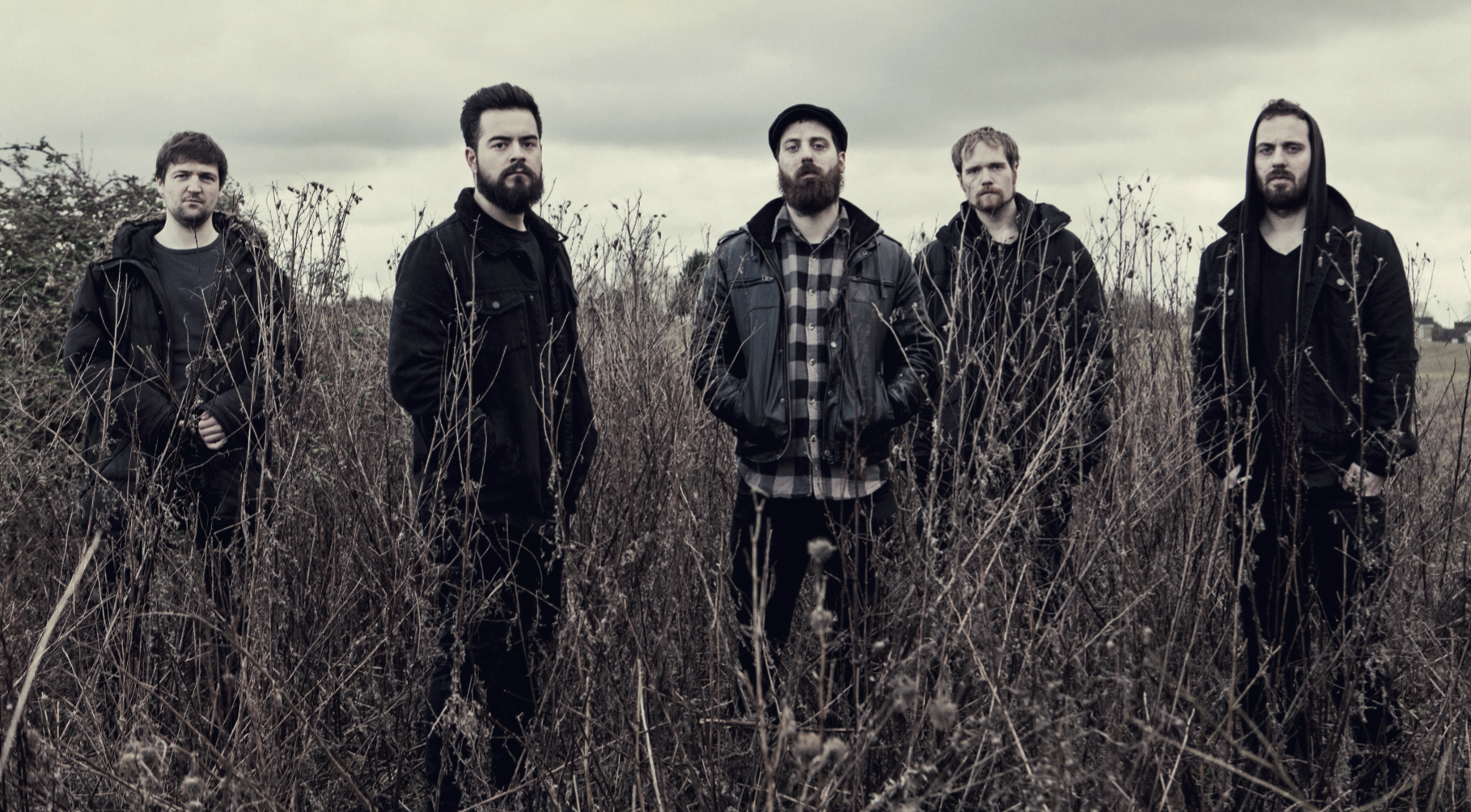 UK sludge metal pillars DESERT STORM share details of new album 'Omens' on APF Records; watch horrifying « Black Bile » video now!
Oxford's cornerstone sludge metal unit DESERT STORM return with a bang this spring with their fifth full-length 'Omens', due out May 1st on APF Records and followed by an extensive UK and European tour. Watch their spine-chilling new video for « Black Bile » via The Obelisk now!
« Lyrically, Black Bile is based around the idea of the black plague. In the video the plague doctor is also represented as a grim reaper or Freddy Krueger-type menace haunting the sick in their dreams. Musically the song is one of the heaviest, yet most progressive songs we have written." says the band. The video was directed by Josh Horwood.
Watch Desert Storm's new video « Black Bile » here
While their acclaimed fourth full-length 'Sentinels' (2018) was described as their darkest and heaviest record to date, new album 'Omens' sees DESERT STORM reaching a whole new level in terms of songwriting and storytelling. The five piece have found the balance between their trademark menacing sludge anthems and introspective, melody-driven moments where vocalist Matt Ryan turns into a different persona, shifting from conquering growler to an even more captivating, deep-toned narrator. Breathtaking closing ballad « Rebirth » will achieve the feeling of a band that know exactly where they want to take the listener and establish themselves as standout storytellers of the UK heavy metal scene. 
To celebrate the release, DESERT STORM will play at Desertfest London, before heading out on a European tour with UK dates to follow in November: 
01.05 – Southampton (UK) The Firehouse*
02.05 – Bridgewater (UK) Southwest Heavyfest*
03.05 – London (UK) Desertfest*
04.05 – Paris (Fr) Le Supersonic*
05.05 – Antwerp (Be) Kids Rhythm n Blues Kaffe*
06.05 – Hamburg (De) Bar 227*
07.05 – Berlin (De) Toast Hawaii*
08.05 – Wroclaw (PL) Centrum Reanimacji Kultury*
09.05 – Dresden (De) HD Die Rock & Metal Bar*
10.05 – Bratislava (Sk) Koncerty na Garazach*
11.05 – Kosice (Sk) Colloseum*
12.05 – Katowice (PL) Katafonia*
13.05 – Salzburg (Au) Rockhouse*
14.05 – Nuremberg (De) Muz Club*
15.05 – Den Bosch (NL) W2*
16.05 – Uden (NL) De Pul*
17.05 – Amsterdam (NL) The Cave*
23.05 – Oxford (UK) The Wheatsheaf
06.06 – Leeds (UK) Stonebaked Festival
20.06 – Bournemouth (UK) The Anvil
05.11 – Manchester (UK) Star & Garter**
06.11 – Glasgow (UK) Ivory Blacks**
07.11 – Nottingham (UK) Tap n Number**
05.12 – Belfast (NIR) Voodoo
* w/ The Grand Mal ** w/ Beggar

DESERT STORM 'Omens'
Out May 1st on vinyl, CD and digital via APF Records
PREORDER
 TRACK LISTING:
1. Omens
2. Black Bile
3. Vengeful Gods
4. Pain, Grief and Suffering
5. The Path Of Most Resistance
6. The Machine
7. Lockjaw
8. Rebirth
DESERT STORM have been making a name for themselves since they formed in late 2007. From the beginning the band have worked hard, with four albums and relentless touring of the UK & Europe with the likes of Karma To Burn, Nashville Pussy, Peter Pan Speedrock, Honky and Hang The Bastard as well as support slots to the likes of Orange Goblin, Red Fang, American Head Charge, Weedeater, Crowbar, Mondo Generator, The Atomic Bitchwax and festival appearances at Bloodstock Festival, Hammerfest, Hard Rock Hell, Giants of Rock, The Bulldog Bash, Desertfest (UK/DE) & Roadkill Festival.
In early 2018, the band released their fourth album 'Sentinels' on APF Records and spent much of the next two years on stage in support of it – including tours with Karma To Burn, Boss Keloid, Raging Speedhorn, and support slots to Corrosion of Conformity, Skindred and Komatsu. The British quintet entered the studio again in late 2019 and will return on 1st May 2020 with their fifth album 'Omens'. 'Omens' was recorded and mixed by Steve 'Geezer' Watkins at Woodworm Studios, and mastered Tim Turan at Turan Audio. Artwork was designed by Mattias Frisk. 
DESERT STORM ARE: 
Chris White — Guitar, Bass, Keyboards, Backing Vocals
Ryan Cole — Guitar
Chris Benoist — Bass
Elliot Cole — Drums
Matthew Ryan — Vocals
DESERT STORM LINKS
Facebook⎮Bandcamp⎮Twitter⎮Instagram
APF RECORDS LINKS
Facebook⎮Bandcamp⎮Website