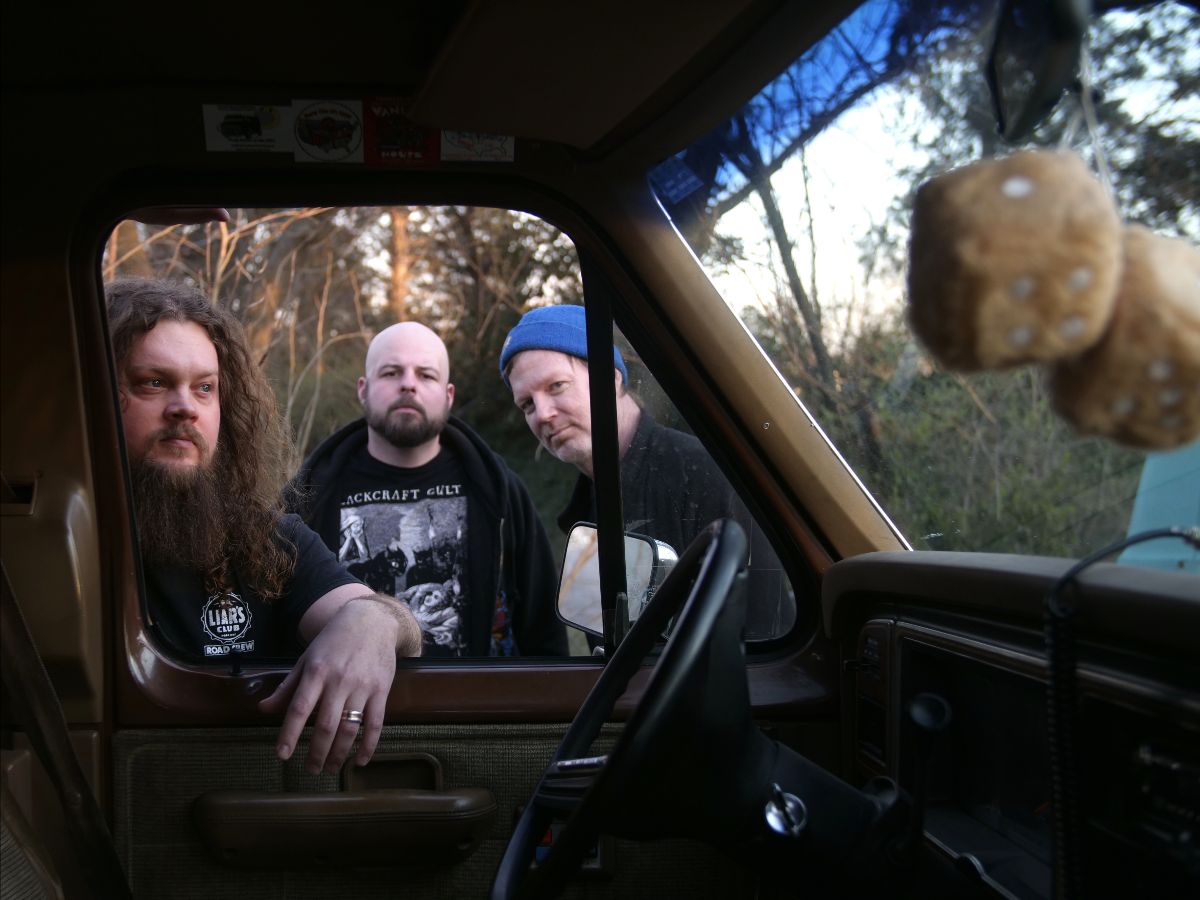 Missouri stoner rockers SPACETRUCKER share hilarious « King Cheeto » video taken from Ripple Music's 'Turned to Stone Chapter 1' split EP.
Saint Louis stoner rockers SPACETRUCKER share their fun-laden, satiric video for their « King Cheeto » track off the 'Turned to Stone Chapter 1: Enter Galactic Wasteland' split EP with Mr. Bison on Ripple Music. Watch it exclusively on Metal Injection!
Hot on the heels of that release, SPACETRUCKER have made a special video, satirically written from the perspective of a certain polarizing political figure. Spacetrucker have a tasty treat in store for you with this one, both musically and visually!
Are you ready to meet King Cheeto?
Singer and guitarist Mike Owen gives some insight: « The track was written in late 2018, just after Ripple asked us to do the split, and recorded in February of '19. We spitballed the ideas for the video pretty early on, mostly as a joke. None of us had much time or money but eventually enough equipment, props, and setting aspects came together that it became feasible. The videographer, Ryan Hanlon, is a resourceful and creative guy who pretty much made something out of nothing. We just brought the overall idea and a few props and he did the rest. It was filmed in one day and edited in a little over 2 weeks all by Ryan alone. There were some tough aspects to it but overall it was actually a lot of fun to shoot, and I hope that comes through in the final product. Other fun facts:
– The Trump masks were cheap and wreaked of petroleum products
– That was $20,000 in fake 100's
– I really did stuff that whole flag handkerchief in my mouth for the last shot
– The LIBTARD shirt is just part of my regular wardrobe« 

MR BISON / SPACETRUCKER
'Turned to Stone Chapter 1: Enter Galactic Wasteland'
Out now on Ripple Music
SPACETRUCKER create a no-bullshit sound that mixes an affinity for classic rock riff kings like Black Sabbath and Deep Purple and a love of stoner rock icons like Kyuss, Sleep, and Fu Manchu, plus a healthy dose of riffy grunge such as the Melvins and TAD. Their debut EP « Launch Sequence » was recorded in 2016 at Encapsulated Studios in their hometown of Saint-Louis, Missouri. SPACETRUCKER's second album, the 50-minute juggernaut « Smooth Orbit », came out in 2018, and offered thundering drums, abrasive fuzzy guitars, driving ballsy bass, and leaned more heavily on melodic vocals. With full stacks and a hard-hitting drummer, their live shows are an energetic and ear-bleeding soiree by seasoned gigging musicians. 
SPACETRUCKER is
Mike Owen
Bryan « Del Toro » Weitekemper
Rob Meat-Wagoner
Facebook⎪ Bandcamp⎪Ripple Music