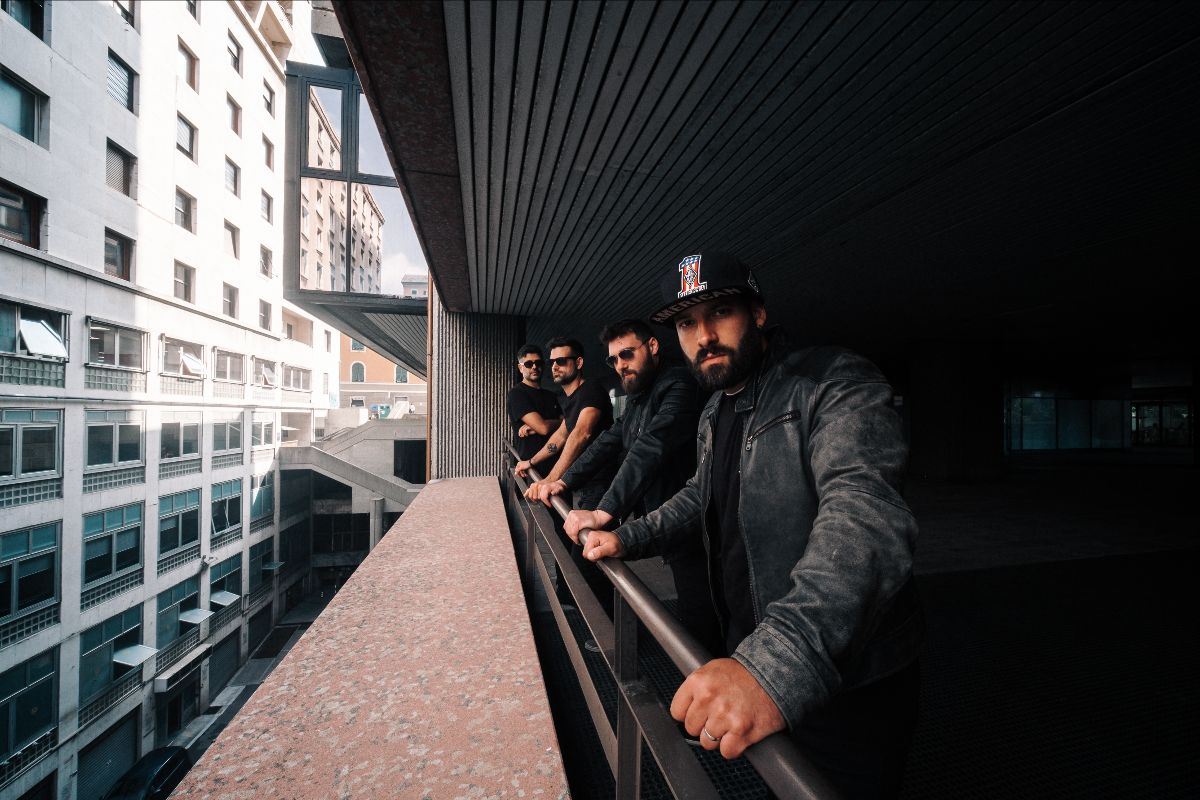 Italian heavy rock merchants ISAAK premiere third single off upcoming new album « Hey » on Heavy Psych Sounds!
Genoa-based heavy and stoner rock stalwarts ISAAK unleash a dark and magnetic new song taken from their forthcoming new album « Hey », due out on March 31st through Heavy Psych Sounds.

About the song, the band comments: « Two important names of the Genoese underground scene collaborated on the song: Fabio Cuomo from Gotho, Elder and Fabio Cuomo solo project and Bernardo Russo from YALDA and Berna. Except is a journey, a walk through the evolution of feelings … one of the most intimate songs on the album. »
Embrace the dark alt-rock power of new song « Except« 
ISAAK return after seven years of absence with their third studio album « Hey » and a worldwide deal with premium Italian label Heavy Psych Sounds! Considered a cornerstone act of the Italian stoner rock scene, the foursome is known for delivering high-octane steamrollers propelled by supersonic riffs, banging grooves and thunderous vocals. Their forthcoming third album « Hey » will hit your ears head-on with no mercy, so make the most of this infectious 11-tracker, crank it up and join that sweaty beer-soaked pit with no further ado. ► Watch their new « OBG » video and listen to the latest single « Rotten« !
New album « Hey »
Out March 31st on Heavy Psych Sounds
European preorder // US preorder

Born in 2011 from the ashes of Italian heavy rock four-piece Gandhi's Gunn, it didn't take long for ISAAK to sign a worldwide deal on US label Small Stone Records for the reissue of their ass-kicking debut album "The Longer The Beard The Harder The Sound" in June 2013. Oozing thundering riffs and raw energy, the Genoa foursome has the knack for assembling the heaviest-sounding licks with a rip-roaring attitude that can only make you raise a fist up in the air while rocking out in the pit. In 2016, the band started working with Italian powerhouse Heavy Psych Sounds Records for the vinyl release of their sophomore album « Sermonize », in collaboration with Small Stone Records. In 2022, the band signed a worldwide deal with Heavy Psych Sounds for the release of their third full-length in the winter of 2023.

About their new album, ISAAK says: « 'Hey' puts a point, a point that doesn't look back but looks inside. 'Hey' talks about our most intimate fears and tries to do it with irony. 'Hey' is a riffalicious fast-forward stoner rock album. It is a manifesto on being fragile and making that fragility a strength. »

ISAAK is:
Giacomo Boeddu – Vocals
Francesco Raimondi – Guitars
Gabriele Carta – Bass
Davide Foccis – Drums

ISAAK links
Facebook⎜Bandcamp⎜Instagram⎜Spotify

HEAVY PSYCH SOUNDS links
Website⎜Facebook⎜Bandcamp⎜Instagram⎜Youtube