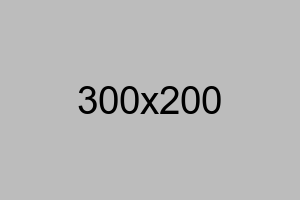 BRIGHT CURSE to record new 12″ EP in January; bassist Max Ternebring joins the band.
Following a slight lineup reshuffle, London heavy psych rockers BRIGHT CURSE are back in the saddle for good. The trio just unveiled the identity of their new bass player, as well as the release of a new 12″ EP, due out in early 2015.
After the re-edition of their highly praised debut « Bright Curse » in 2013 via Bilocation Records, UK based doomsters BRIGHT CURSE are set to release new material, to cope with the wait that has ensued from two consecutive changes of bass player this year. The band finally found a definitive groove monger in the person of Max Ternebring. Drummer Zacharie Mizzi comments: « As promised, we present you the new, handsome, completing member of our line-up: Maximilian from the blessed land of Sverige (read Sweden if you're not from the blessed land…). New riffs are already flowing, and we will record songs for a 12″ vinyl exclusive release very soon. Brace yourselves, more news regarding a tour are coming next. »
BRIGHT CURSE will head back to the studio later in 2015 to record their second album to date. The booking of a full European tour is also in the pipeline.
Experience BRIGHT CURSE's self-titled debut record RIGHT HERE
BRIGHT CURSE rose in May 2012 in London from the ashes of French psychedelic band Soul Manifest (Night Tripper Records). A few months later, the psych doom trio brought to life their first self-titled debut « Bright Curse » to life, which was recorded by J.B Pilon in London and mastered by Brad Boatright at Audiosiege in Portland. It didn't take long until the band gained international recognition thanks to their unique sound imprint, and inked a deal with German label Bilocation Records, who released a limited vinyl edition of the band's debut album in 2013.
These last two years has seen the band going uphill, for BRIGHT CURSE went on a full UK tour with Trippy Wicked and Wight, and were invited to play significant heavy music events in Europe (Desertfest London, Up In Smoke Fest, Glad Stone Fest), sharing the stage with the likes of Earthless, Colour Haze, Truckfighters, Pentagram, Naam or Mars Red Sky. Enjoying their current momentum,BRIGHT CURSE are now established with their new bassmeister hailing from Sweden, Max Ternebring, and are ready to release their new record some time in 2015.
BRIGHT CURSE IS:
Romain Daut – guitar & vocals
Zacharie Mizzi – drums
Max Ternebring – bass
---
BRIGHT CURSE LINKS
www.brightcurse.com
www.facebook.com/BrightCurse
www.twitter.com/brightcurseband
www.brightcurse.bandcamp.com