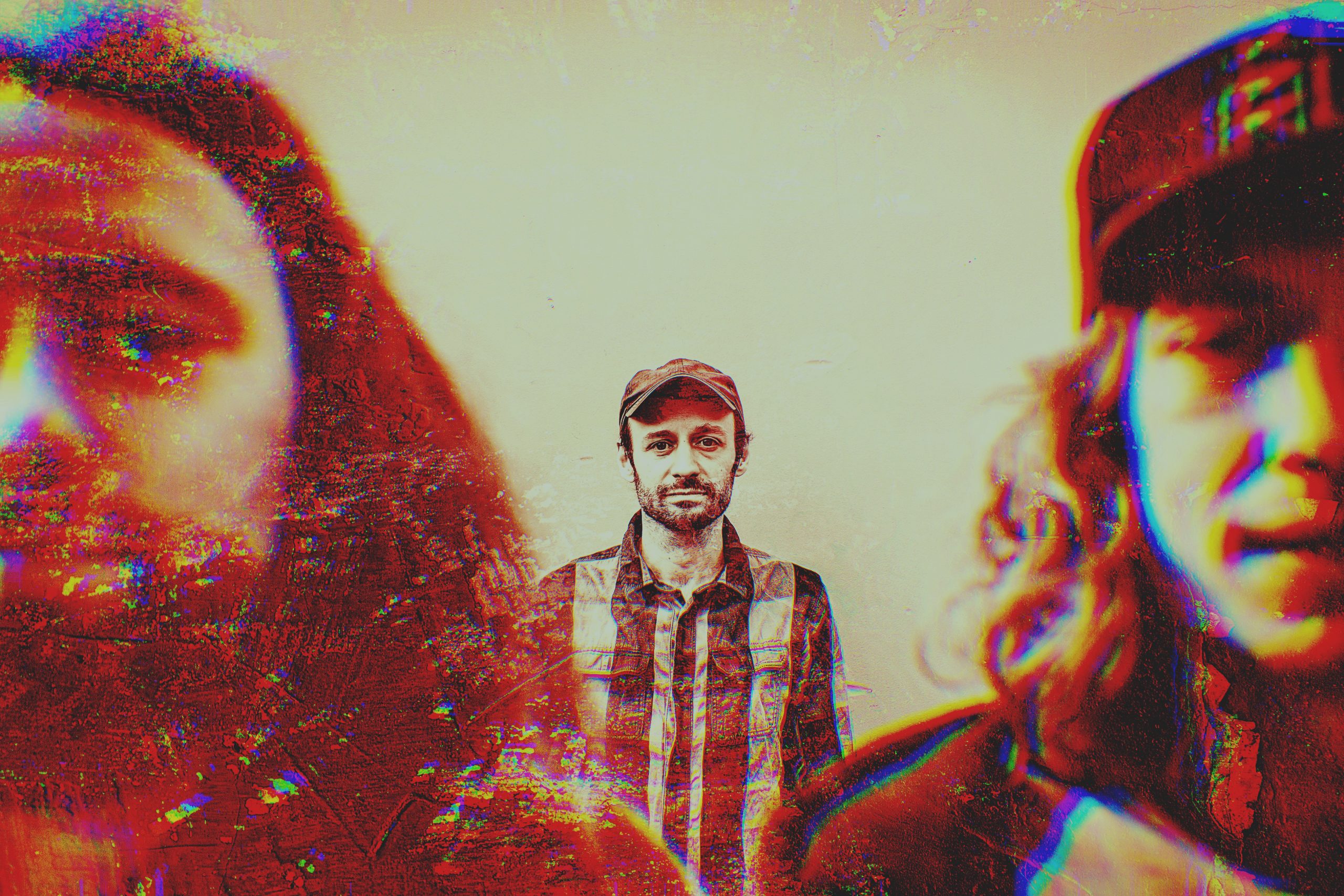 MARS RED SKY share cover and details for new album "The Task Eternal", out September 27th on Listenable Records
France's stoner rock behemoths MARS RED SKY unveil the artwork and track listing for their fourth full-length « The Task Eternal », coming out September 27th on Listenable Records.
Three years after their mind-blowing « Apex III (Praise For The Burning Soul) » odyssey, French heavy psych torchbearers MARS RED SKY are set to add another cornerstone to the pharaonic sonic monument they've been building for over a decade. Written in a medieval castle in 2018, their new album « The Task Eternal » will be released on September 27th through Listenable Records, digging deeper into their soundcraft's perfectly balanced duality. « The Task Eternal » intriguing artwork was designed by Carlos Olmo.
MARS RED SKY recently released a first excerpt with the « Collector » video, also available as a digital single at this location.
New album « The Task Eternal »
Out September 27th on Listenable Records
TRACK LISTING:
1. The Proving Grounds
2. Collector
3. Recast
4. Reacts
5. Crazy Hearth
6. Hollow King
7. Soldier On
8. A Far Cry
MARS RED SKY recently announced a series of European shows in support of the new album:
18.07.19 BILBAO (SP) Kafe Antzokia
19.07.19 BRAGA (PT) Rodellus Festival
03.08.19 CHEVANCEAUX (17) Laryrock
10.08.19 BAGNES (CH) Rocklette Palp festival
16.08.19 SAINT-NOLFF (FR) Motocultor Festival
27.09.19 ANGOULEME (FR) La Nef
11.10.10 BELFORT (FR) La Poudrière
12.10.19 STRASBOURG (FR) La Laiterie
17.10.19 SAINT BRIEUC (FR) Carnavalorock
25.10.19 VENDOME (FR) Les Rockomotives
26.10.19 GRENOBLE (FR) L'Ampérage
27.10.19 MONTHEY (CH) Pont Rouge
29.10.19 ZÜRICH (CH) Rote Fabrik
30.10.19 BRUSSEL (BE) Les Halles
31.10.19 DIKSMUIDE (BE) 4AD
01.11.19 COLOGNE (DE) Helios 37
02.11.19 AMSTERDAM (NL) Melkweg
03.11.19 WIESBADEN (DE) Schlachthof
04.11.19 MUNICH (DE) Feierwerk
05.11.19 VIENNA (AT) Arena
06.11.19 LEIPZIG (DE) Werk2
07.11.19 BERLIN (DE) Cassiopeia
08.11.19 HAMBURG (DE) Hafenklang
09.11.19 KRAKOW (PL) Soulstone Gathering
20.11.19 CLERMONT-FERRAND (FR) La Coopérative de Mai
14.12.19 MONTPELLIER (FR) Black Sheep
04.03.20 PARIS (FR) La Maroquinerie
05.03.20 TOURS (FR) Le Temps Machine
06.03.20 TOULOUSE (FR) Le Metronum
13.03.20 DIJON (FR) La Vapeur
14.03.20 ORLEANS (FR) L'Astrolabe
28.03.20 GERARDMER (FR) Maison de la Culture

Beyond a highly recognizable sound, MARS RED SKY have been opening gateways to new dimensions with their otherworldly songs since their self-titled debut back in 2011. Whether you experience their records or live performances, their hulking yet trippy brand of stoner rock takes you onto an infinite journey. From the early days, the Bordeaux trio has established as an essential live act, treading upon the biggest rock and metal stages (SXSW, Hellfest, Roadburn, Desertfest, Eurockéennes festival) and opening for the likes of Sleep, Dinosaur Jr., Kyuss Lives!, Killing Joke or Gojira.
With their sophomore full-length « Stranded In Arcadia » (2014), a sci-fi odyssey filled with dystopian reveries, MARS RED SKY quickly became a cornerstone band among the heavy rock scene, garnering praise from international critics. « Hypnotic », « massive », « charismatic », « psychedelic » are some of the tags used to define the prolific trio's sound, floating atop the stoner rock constellation and 70s psych pop nebula. Two years and hundreds of shows across Europe and Americas later, the band releases their third album « Apex III (Praise For The Burning Soul) » (2016). Once again produced by Brazilian engineer Gabriel Zander, their behemoth sound blends perfectly with Julien Pras ethereal vocals and guitars, opening a door to even more bewitching paths.
In 2017, MARS RED SKY treated the fans to a highly collectable item with the « Myramyd » EP – an instrumental odyssey in the form of a 17-minute live recording. After another two year spent on the road, 2019 felt like the right time to return with their brand new album « The Task Eternal » on Listenable Records, which is set to be followed by a couple of extensive European tours. 
MARS RED SKY ONLINE
Facebook ⎜Twitter ⎜Instagram ⎜Website ⎜Store