BLACK RAINBOWS announce full European tour in support of new album « Stellar Prophecy », out on April 15th.
Roma's heavy psychedelic trio BLACK RAINBOWS are back on the road this spring, with an extensive European tour to support the release of their upcoming fifth full-length « Stellar Prophecy », due out April 15th on Heavy Psych Sounds.  
BLACK RAINBOWS European tour will kick off on the very same day as the « Stellar Prophecy » album release, on April 15th. Find all dates and venues below:
15.04 – Viterbo (IT) Secret Show
16.04 – Livorno (IT) TBA
22.04 – Roma (IT) Sinister Noise
03.05 – Feldkirch (AT) Graf Hugo
04.05 – Innsbruck (AT) PMK
05.05 – Frauenfeld (CH) Kaff
06.05 – Basel (CH) Art&Wheels Fest
07.05 – Luzern (CH) Bruch Bros
08.05 – Lyon (FR) TBA
09.05 – Lille (FR) El Diablo
10.05 – Nantes (FR) La Scène Michelet
11.05 – Paris (FR) La Mécanique Ondulatoire
12.05 – South France TBA
13.05 – Aldea (SP) Aldearock Fest
14.05 – Bilbao (SP) Kristonfest
15.05 – Leiria (PT) TBA
16.05 – Lisbon (PT) Sabotage Club
17.05 – Madrid (SP) Fun House Rock Bar
18.05 – Barcelona (SP) Rocksound
19.05 – Zaragoza (SP) La Ley Seca
27.05 – Mannheim (DE) Mohawk
28.05 – Netphen (DE) Freak Valley Fest 
29.05 – Bruxelles (BE) TBA
30.05 – Leipzig (DE) Zoro
31.05 – Dresden (DE) Ostpol
01.06 – Chemnitz (DE) TBA
02.06 – Jena (DE) Kulturbanhof
03.06 – Berlin (DE) Urban Spree
04.06 – Olten (CH) Coq D'Or
01.07 – Salzburg (AT) TBA
02.07 – Bozen (IT) TBA
07.08 – Cyprus TBA
BLACK RAINBOWS – New album « Stellar Prophecy »
Out on April 15th via Heavy Psych Sounds
Pre-sales start on February 15th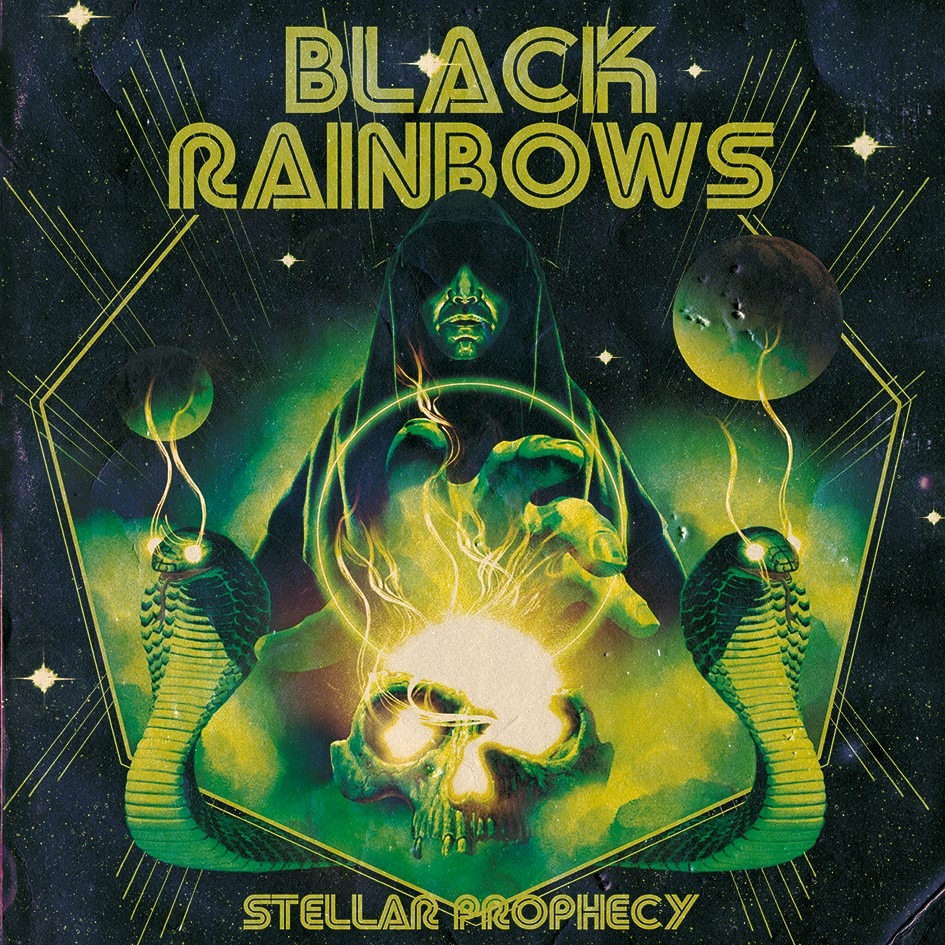 Since they formed nine years ago in Roma, Italian trio BLACK RAINBOWS have established themselves as one of the most active fuzz-fueled rock acts in Europe, with four albums, a remarkable handful of EPs (including a split record with L.A.'s space rockers Farflung) and countless tours and festival appearances across the continent.
Blending the drive and swagger of 70's hard rock with the sun-baked thickness of 90's stoner rock, BLACK RAINBOWS have managed to create their own sound imprint, that could be described as « Hawkwind, MC-5 and Nebula crashing cars in the middle of the Mojave desert ». Closely following with their highly acclaimed effort Hawkdope, the band is set to deliver another tasty piece of their fuzzy cake with fifth full-length Stellar Prophecy, out on April 15th via Heavy Psych Sounds.
BLACK RAINBOWS LINKS
Official website⎪Facebook⎪Twitter⎪Bandcamp
Heavy Psych Sounds website