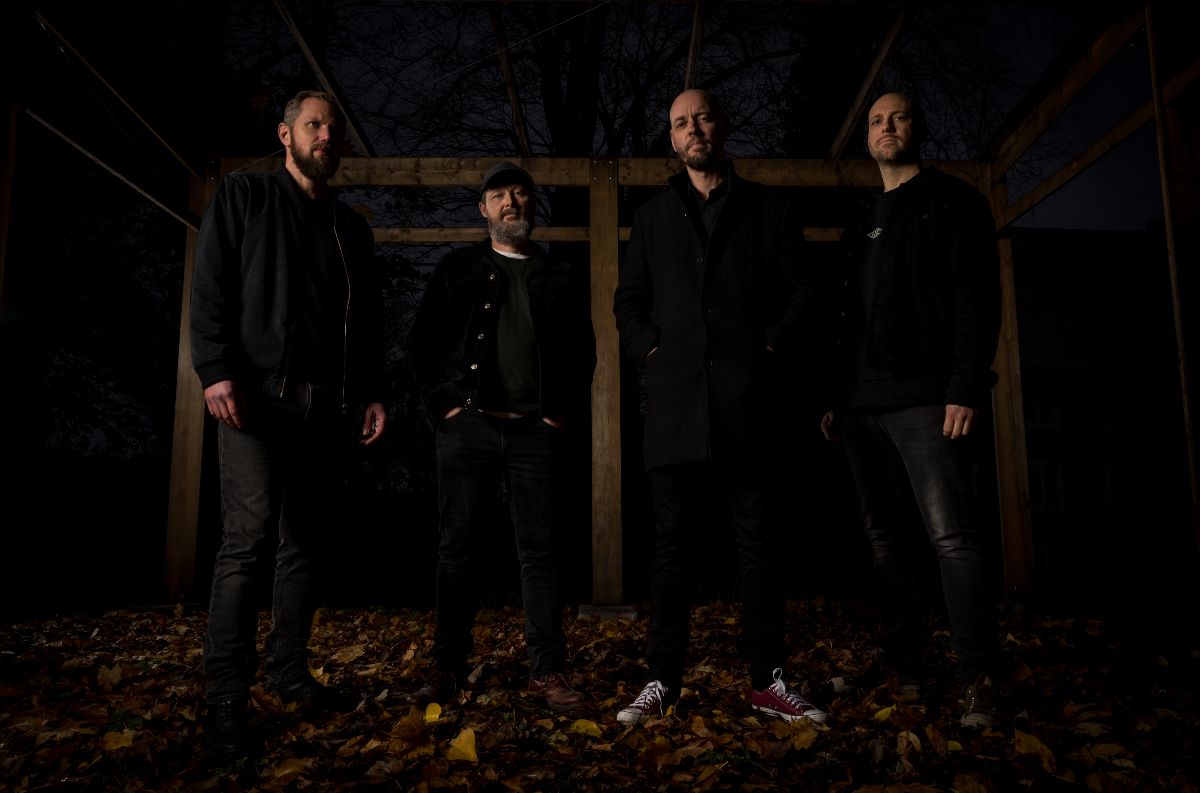 Scandinavian post-krautrock collective ORSAK:OSLO to release new album « In Irons » on April 27th via Vinter Records; watch new video « 068 The Swell ».
Swedish/Norwegian post-krautrock and psych collective ORSAK:OSLO announce the release of their sophomore album « In Irons » this April 27th on Vinter Records, and release a compelling video for their brand new single « 068 The Swell ».
« If you've heard the band before, the grace that lured you in in the first place is well accounted for here, as Orsak:Oslo continue to explore the peaceful moments within moments through audio. » – The Obelisk
Orsak:Oslo is one of those hidden gems, always grinding, always perfecting the imperfections. The four-piece collaboration, made up of both Swedish and Norwegian musicians from Gothenburg and Oslo, have been hanging around the underground for years, steadily pawing its way with a mellow, laidback, but yet intense sound.  « 068 The Swell »  starts off with an Orsak:Oslo benchmark groove. And they don´t let go. They never do. Orsak:Oslo takes you on a journey right off the bat, and the trip feels delicious.
Watch new video « 068 The Swell » at this location
Listen to the song on all streaming platforms
About this new track, the band comments: « The Swell captured the essence of Orsak:Oslo in just minutes. After being separated by borders for nearly 3 years, these seven minutes of music is what came to life after we finally met again. The fact that three years of bottled-up creative energy ended up with this slow, churning and almost anticlimactic groove is perhaps a mystery to some, but it is immensely unveiling of how we fashion songs: we do this first and foremost to make meaningful musical conversations and expressions. The steady ebb and flow from the guitars in combination with the heavy, but almost loitering drum beat gives us a feeling of rising waters. It's like the oceans reclaiming their old territories, taking back the land that was once part of the ocean floor. » 
ORSAK:OSLO « In Irons »
Available April 27th on Vinter Records
on vinyl and digital format
ORSAK:OSLO links
Website⎪Facebook⎪Bandcamp⎪Instagram⎪Spotify
VINTER RECORDS links
Facebook⎪Bandcamp⎪Instagram