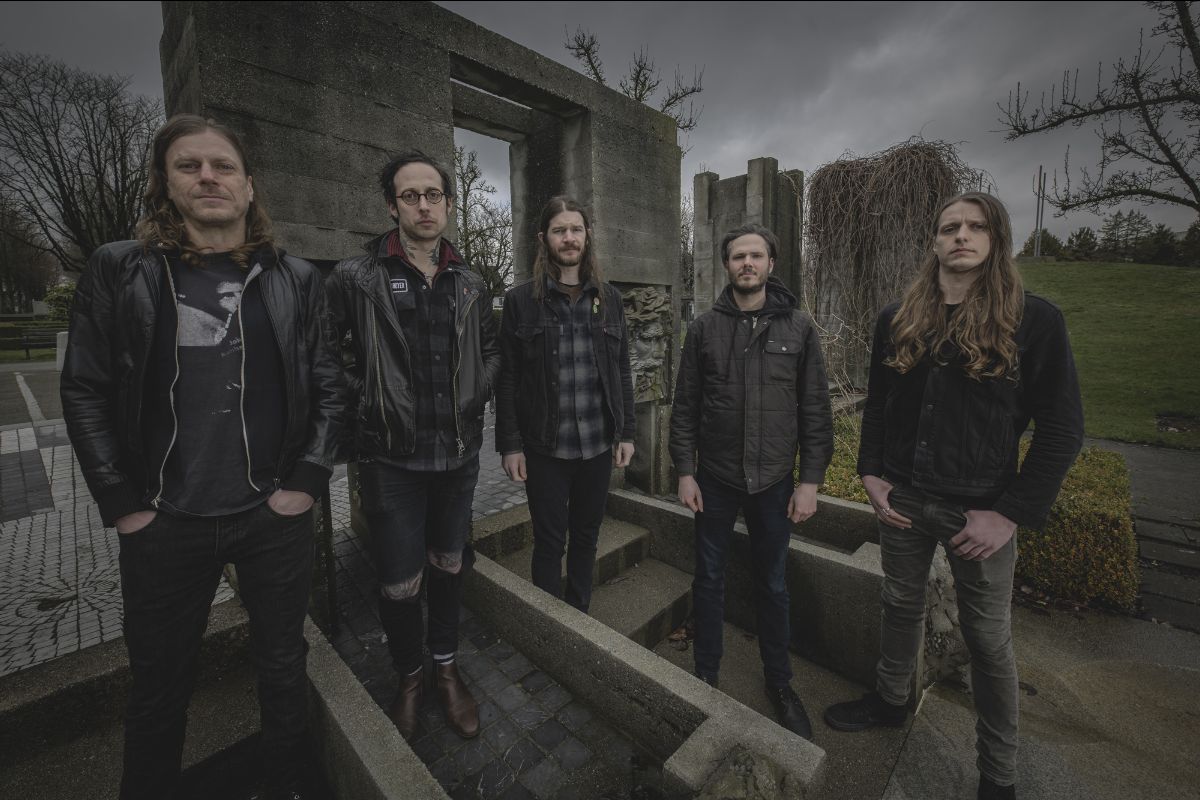 Vancouver heavy metallers DEAD QUIET drop new video « Partial Darkness »; « Truth and Ruin » LP out September 11th on Artoffact Records.
Vancouver-based heavy rock specialists DEAD QUIET team up with Invisible Oranges to unleash a soaking wet video shot while in quarantine for the song « Partial Darkness » today. Their epic third album 'Truth and Ruin' is out this September 11th on Artoffact Records.
About the song, frontman Kevin Keegan reveals: « 'Partial Darkness' was a term I used to describe a period in life that was superficially prosperous and productive but in reality was quite bleak. Behind the scenes, paranoia and distrust can manifest themselves in destructive ways. But, always trust your instincts. People are capable of completely ruining your life. Don't let them. »
Watch Dead Quiet's new video « Partial Darkness« 
Stream the single: https://orcd.co/PartialDarkness
From Vancouver, Canada, comes DEAD QUIET. The third full-length 
'Truth and Ruin'shows the band at its peak, delivering its arena-ready, proto-metal bacchanal with power and flair. Dead Quiet's dramatic, organ-heavy songs are saturated with respect for the hard rock and heavy metal titans of the late '70s and early '80s – there are traces of blazing Deep Purple jams and hellbent Judas Priest bangers – but the band rocks with a prowess all its own. Dead Quiet respects its elders while fully owning its own craft. Stream the album's thunderous first single « The Sign of a Sealed Fate« .

Their upcoming third album 'Truth and Ruin' was engineered and mixed by Jesse Gander (Japandroids, White Lung) at Rain City Recorders in Vancouver, BC. It was mastered by Alan Douches (Mastodon, Chelsea Wolfe) at West West Side Music in Hudson Valley, NY. Cover art was designed by Taylor Borque. 
New album « Truth and Ruin »
Out September 11th via Artoffact Records – Preorder
Since its formation in Vancouver in 2014, DEAD QUIET has toured with the likes of John Garcia (Kyuss) and Cancer Bats, and played festivals like Desertfest and Into the Void. Vocalist Kevin Keegan, formerly of Metal Blade band Barn Burner, has range and charisma in spades – in 2018, Metal Hammer declared that he might be « the next great stoner rock visionary. » In league with Keegan are guitarist Brock MacInnes, also of Anciients, newest member Mike Rosen on keyboards, and the rhythm section of bassist Mike Grossnickle and drummer Jason Dana.

« One of the most imaginative but reassuringly bludgeoning examples of post-millennial Iommi-worship currently available to human ears… Veering from full-throttle metal riffing to swirling, woozy psychedelic squalls with the ease of intuitive masters, they sound like a band that simply understand what makes heavy music tick and why enduring ideas are very often the best ones. » – Metal Hammer

DEAD QUIET is:
Kevin Keegan – vocals, guitar
Brock MacInnes – guitar
Mike Grossnickle – bass
Mike Rosen – keyboards, backing vocals
Jason Dana – drums

DEAD QUIET LINKS
Facebook ⎮ Bandcamp ⎮ Instagram ⎮ Twitter

ARTOFFACT RECORDS LINKS
Website ⎮ Facebook⎮ Instagram ⎮ Twitter