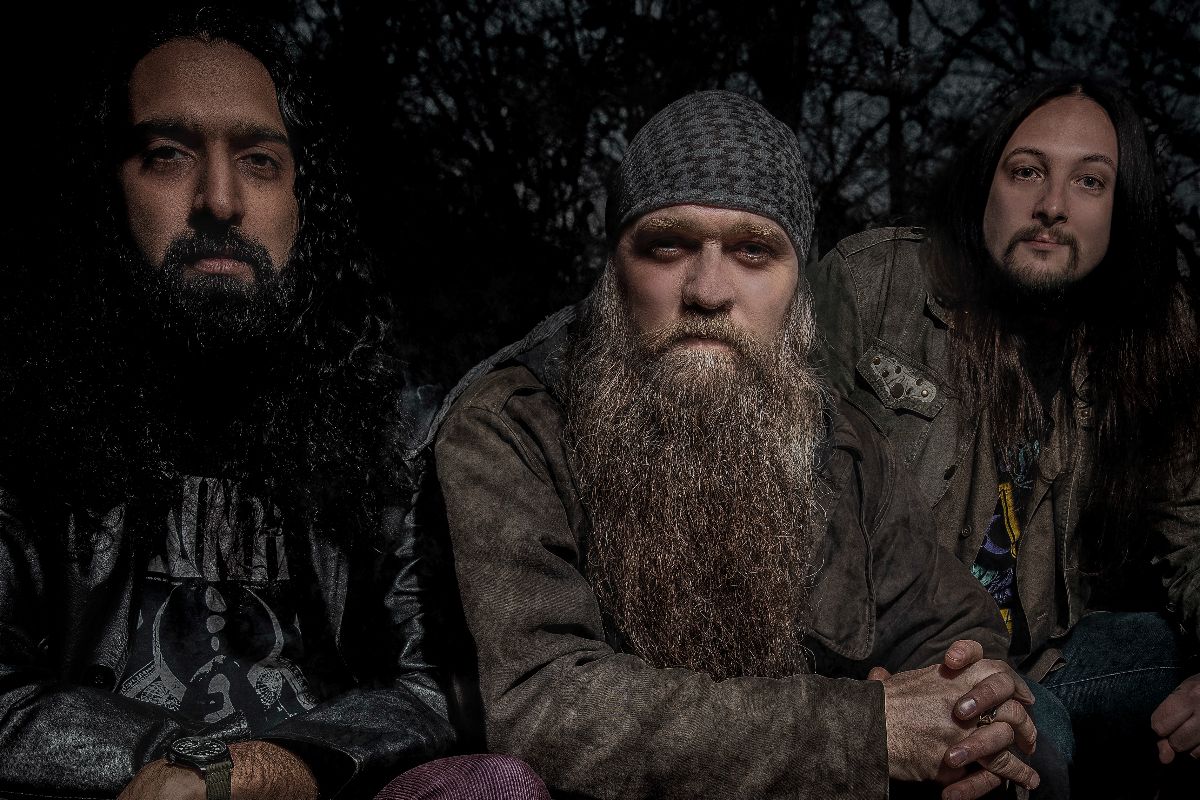 UK heavy blues trio MORASS OF MOLASSES releases third single « Prima Materia »; new album « End All We Know » out soon on Ripple Music.
British heavy and stoner blues trio MORASS OF MOLASSES unleashes a psych-laden new excerpt taken from their forthcoming third album « End All We Know », to be issued on March 24th through Ripple Music. 
Listen to new single « Prima Materia » at this location
Morass Of Molasses are set to release their third album and Ripple Music debut « End All We Know »: born equally from the fertile ashes of frustration as the illuminating light of Hope, it reflects a band fully immersed in their own transition into something new. Experimentation, which has always been their lifeblood, has now become the most defining factor.

« End All We Know » is a swampy, heartfelt and stomp-inducing 8-track brimming with mastery and depth from a band who isn't afraid of amping up their blues with some fuzzy meaty heft. Fans of the likes of Orange Goblin, Geezer, Mos Generator or Green Lung should pay heed.The band has been confirmed to play Deserfest London 2023 in May. Listen to their latest singles « Hellfayre » and « Naysayer« !
New album « End All We Know »
Available on March 24th via Ripple Music
US preorder – European preorder – Bandcamp
Swamp master generals of the Reading scene, Morass Of Molasses create a rich blend of lumbering heavy blues riffs and emotive vocals. They have effortlessly established themselves as a force to be reckoned with, and have shared stages with such luminaries of the scene as Crowbar, Orange Goblin, Ohhms, Elephant Tree, Desert Storm & Green Lung. 

Their first gutsy performance at Bloodstock Festival in 2015 helped propel them into a relentless schedule of touring, during which they self-released the EP 'So Flows Our Fate'. The EP garnered a tidal wave of critical acclaim and caught the attention of Hevisike Records for the release of their debut album 'These Paths We Tread' in 2017, closely followed by momentous performances on Sophie Stage at Bloodstock Festival, and HRH Doom vs Stoner. In 2019 Morass Of Molasses unleashed the much anticipated second album 'The Ties That Bind', produced by Ian Sadler (OHHMS, Faymne) and released via Wasted State Records. 

About their upcoming album, they say: "The album is the first album we have written without first touring the material, and as a result, all the songs were written 'remotely' by sending ideas to each other. This led to a far greater degree of experimentation, and bravery in our songwriting scope. These then coalesced into a dynamic sweeping sonic vista, broader than anything tried before ».
MORASS OF MOLASSES is
Bones Huse – Vocals & Baritone Guitar 
Phil Williams – Lead Guitar
Raj Puni – Drums & Vocals
MORASS OF MOLASSES links
Facebook⎪Bandcamp⎪Instagram⎪Spotify
RIPPLE MUSIC links
Website⎪Facebook⎪Bandcamp⎪Instagram