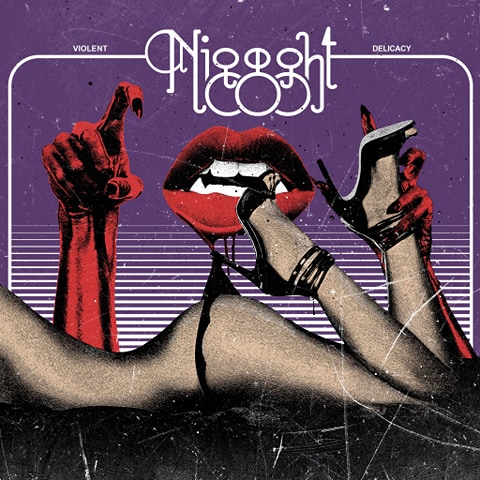 Sleazy experimental duo NIGGGHT share details about debut EP "Violent Delicacy" + unveil "Rudolf" track in time for X-mas!
Right in time for X-mas, sinners! Today, Montréal's booze'n'blues duo 

NIGGGHT

release a sleazy first track off their debut EP « Violent Delicacy », coming early 2019 in all households.
There is little you can do when the Christmas blues hits you. Luckily, a disillusioned « Rudolf » has some moonshine and medicine to get by the winter depression…
Stream Niggght's debut song « Rudolf » via Bandcamp

Formed two Christmas ago in Montréal, NIGGGHT is a slow-moving, two-headed beast driven by the dark rumbling of Double D's machines and topped by the crossroads-worthy riffs and sleazy vocals of Vincent Houde (also of Dopethrone). Their debut EP « Violent Delicacy » is not a record you can or want to pigeonhole. It's not organic not electronic, but one thing we know for sure: it is perfectly orchestrated evil. NIGGGHT's bluesy experimentations form a delightful sonic sleaze filled with no-fucks-given complaints from the guts and gutter.
NIGGGHT « Violent Delicacy » EP


Coming March 2019 on digital
Artwork by Alexandre Goulet
TRACK LISTING :
1. Leavin'
2. Hell Rising
3. Rudolf
4. Sloppy Drunk
NIGGGHT is
Vocals, guitar, bass : Vincent
Drums, machines, arrangements and recording : Double D
NIGGGHT LINKS
Facebook⎜Bandcamp⎜ Instagram