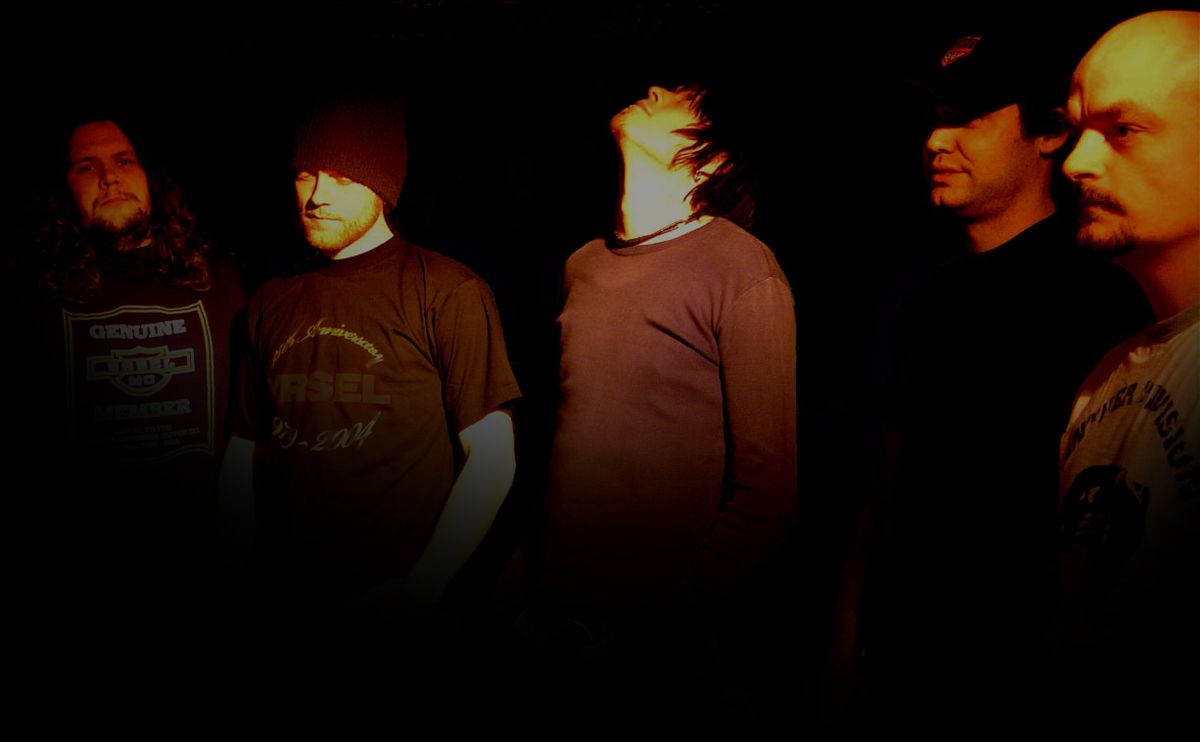 STONEWALL NOISE ORCHESTRA to reissue 'Vol.1' album on Heavy Psych Sounds; listen to « Superfortress ».
Heavy Psych Sounds announce the reissue of the cornerstone debut album from Sweden's prolific hard rockers STONEWALL NOISE ORCHESTRA. 'Vol.1' will be available on November 5th on colored vinyl, CD and digital, and you can hear their anthemic single « Superfortress » now via Outlaws Of The Sun! 

Stonewall Noise Orchestra or S.N.O., formed in 2004 in the industrial city of Borlänge, Sweden. They deliver a fist-pumping and supersonic brand of heavy rock with influences reaching from the haunting nerve of the delta blues to heavy metal. 'Vol.1' is their cornerstone 2005 debut album, initially released via Daredevil Records and featuring former members of Demon Cleaner and Greenleaf. This is 10 tracks of anthemic and straightforward stoner rock in the greatest Scandinavian tradition.
⚡️ Enjoy S.N.O.'s fist-pumping anthem « Superfortress » ⚡️
Fifteen years after its release, Heavy Psych Sounds decided to give a new lease of life to this heavy rock masterpiece and make it available on vinyl again. It will be released worldwide on November 5th, and can be preorder in the following formats:
– Test Press Vinyl
– Ultra LTD 3 Colors Striped Red/Transparent/Black Vinyl
– LTD Light Blue Vinyl
– Black Vinyl
– CD and digital
STONEWALL NOISE ORCHESTRA 'Vol.1'
Out November 5th on Heavy Psych Sounds
TRACKLIST:
1. Superfortress
2. An Epic Curse
3. Two Sides Of A Sin
4. As My Sun Turns Black
5. Freedoms Prize (Demon Cleaner cover)
6. Going To Clarksdale
7. Evolution?
8. High Octane Fever
9. Hill Street Madman
10. Sweet Queen
Hailing from Borlänge in Sweden, STONEWALL NOISE ORCHESTRA embraces the trademark sound of Scandinavia's greats to craft their own fire-driven heavy rock. In 2005, the band releases their debut album « Vol. 1 » on Daredevil Records. A year later, the microphone is temporarily passed over to John Hermansen (Mother Misery, Awesome Mahine), who also joins the recordings of their second album « Constants In An Ever Changing Universe », released in 2008 on The Unit Music Company. Garnering great reviews from the rock and metal sphere, S.N.O. gets featured in Classic Rock Magazine and their « New music of 2009 » compilation. Never idle, their third studio album "Sweet Mississippi Deal" sees the light of day on Transubstans Records in 2010, followed by more touring, including support slots for Warrior Soul, Blindside, Entombed, Brant Bjork, Mustasch and many more.

STONEWALL NOISE ORCHESTRA's fourth album "Salvation" is released in February 2013 through Transubstans Records. The band continues to travel Europe aboard their Volvo nightliner, yet in 2015, vocalist Lars Inge decides to leave the band. Tony Josefsson jumps aboard the orchestra and the madness continues… In 2016, they a worldwide deal with SPV/Steamhammer and release their fifth full-length "The Machine, The Devil & The Dope", to general acclaim.

In late 2017, the band is stricken by the cancer diagnosis of guitar player Micke Eriksson, who sadly passes away in April 2018. The loss is huge and the darkness seems bottomless. Against all odds, S.N.O. decide to complete the previously booked shows with help from Jonas Kjellgren (Raubtier, Roadhouse Diet). It's only in 2019 that the band welcomes Mats Gesar (Thalamus, Astral Doors) on guitar to dive straight away into the studio to let the darkness and grief turn into music, leading to their 2020 full-length « Deathtripper » on Transubstans Records.

STONEWALL NOISE ORCHESTRA links
Website⎜Facebook⎜Instagram⎜Spotify

HEAVY PSYCH SOUNDS links
Website⎜Facebook⎜Bandcamp⎜Instagram⎜Youtube