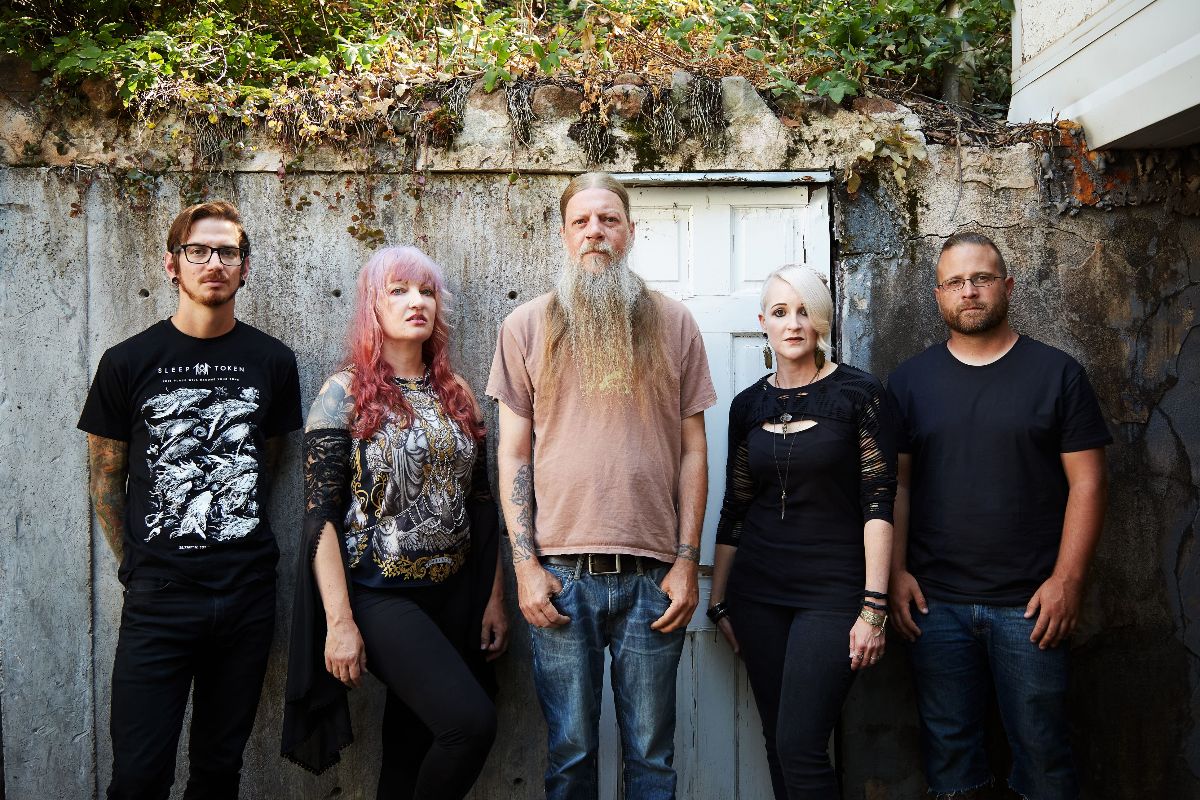 Avant-garde doom unit THE OTOLITH (w/ SubRosa members) premiere new track « Hubris »; debut album out October 21st on Blues Funeral Recordings.
Salt Lake City's avant-garde doom and post-metal goldsmiths THE OTOLITH (with SubRosa members) unveil a second track taken from their crushing and majestic debut album « Folium Limina », out October 21st on Blues Funeral Recordings. Feel the heavy bliss of « Hubris » exclusively on Brooklyn Vegan!
When Salt Lake City avant-garde doom juggernaut SubRosa announced its breakup in 2019, the heavy music community felt the loss of their uniquely elegant and intensely heavy atmospheric doom devotionals. Rather than wonder what velvet darkness might still await, however, SubRosa's Kim Cordray, Levi Hanna, Andy Patterson and Sarah Pendleton swiftly emerged as a new entity called the Otolith, with the addition of Matt Brotherton on bass.

Drawing no line between beauty and doom, THE OTOLITH's debut album reveals the musical mutations and mystical wanderings of a soul, scanning the edges of the known universe through cracked glass. Ghostly symphonic strings interlace with crushing bass, guitar and percussion; voices conducting signals across time and space to arrive through cosmic storms to a sea of liquid stars.
Embrace the folk and doom beauty of « Hubris » on Brooklyn Vegan
« It's a 10-minute trek through somber, violin-fueled passages, ten-ton doom riffs, soaring clean vocals and guttural screams. The Otolith are masters at the quiet, pretty parts as well as the heavy ones, and that all comes across on this stunning song, » say Brooklyn Vegan editors. Violinist and vocalist Sarah Pendleton comments: « Hubris is a lovely example of a piece of music inspiring a lyrical story. Back in 2019, Kim wrote the riff that we built this song around. It's the riff that kicks in around 7:03. For whatever reason, when I listened to it, it showed me an avenue of expression for a deeply rooted anger. It's anger toward an enemy that hides its identity, and worst case scenario, that enemy is yourself. It is the enemy that tries to keep you fearful. Fearful of losing what you have, fearful of death, and worst of all, fearful of taking the risks necessary to grow. Hubris became our way to scream in the face of that enemy and banish it. Giving in to fear turns us into slaves, never able to get off of the hamster wheel. Instead, we want to climb to the top of some metaphorical cliff and finally be free, to have a heart light enough to pass the Egyptian test of the scales. To stop fearing death long enough to live.« 

Their highly anticipated debut double LP « Folium Limina »will be released through Blues Funeral Recordings, first as part of the label's exclusive PostWax Vol. II vinyl series, then in a standalone vinyl and CD edition available worldwide on October 21st, 2022. ► Listen to debut single « Sing No Coda » 
THE OTOLITH Debut album « Folium Limina »
Out October 21st on Blues Funeral Recordings
Get more info & subscribe to PostWax Vol. II here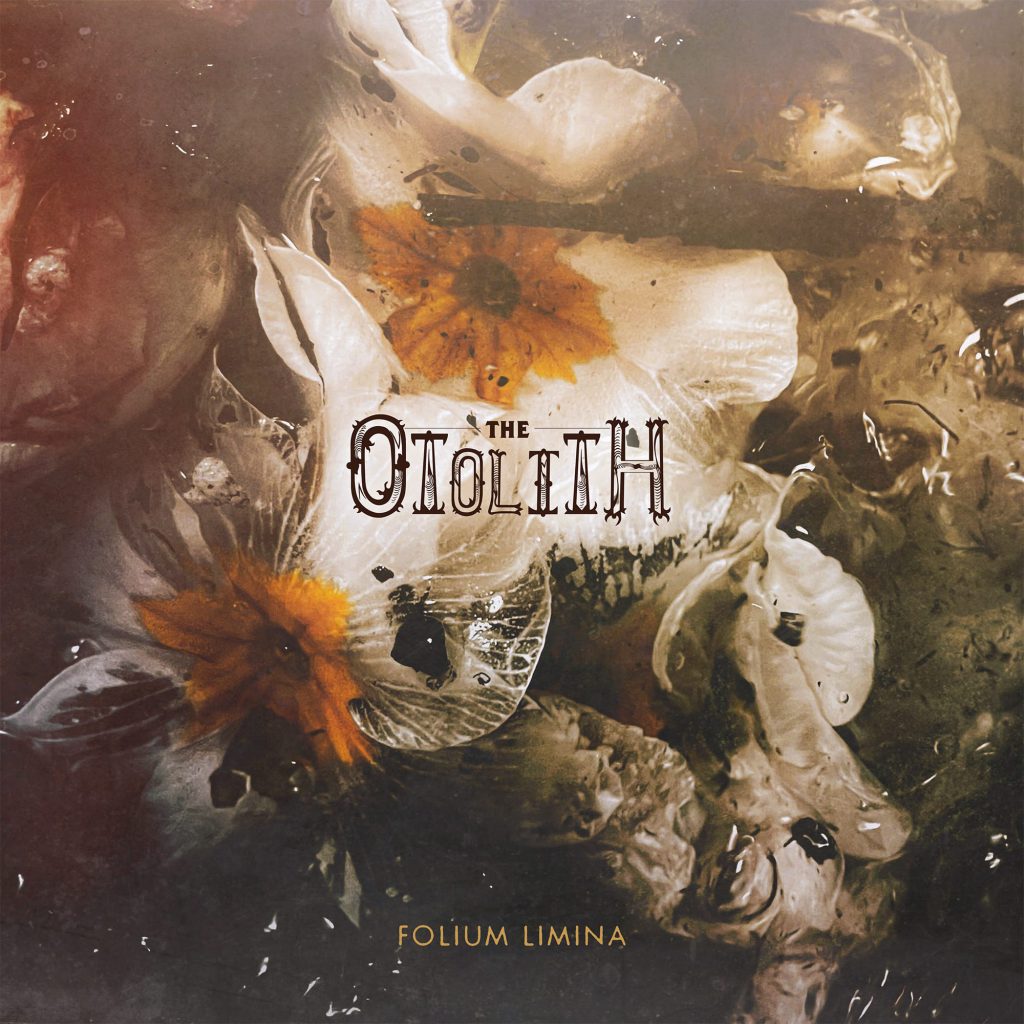 Given the band members' shared history within Salt Lake City's revered avant-garde doom unit SubRosa, it's no surprise that THE OTOLITH's « Folium Limina » is both a continuation of an existing musical conversation and a herald of something entirely new. The album's six songs are devastatingly heavy, but the band gives equal attention to speaker-rupturing riffs and to dark, immersive atmospheres. Levi Hanna's guitar and bass steer the ship in a thick, rumbling tandem, while Kim Cordray's and Sarah Pendleton's violins push from the center out, sometimes painting the canvas with sharp, melodic leads and others sawing deep into parallel riffing. Andy Patterson's drums are thunderous and thoughtful, and when the band hits a huge, all-hands-on-deck downbeat, it feels like a mountain tumbling into the hungry sea.
Those who loved SubRosa will find a familiar face of heaviness in THE OTOLITH, but with a more pronounced emphasis on darkwave and neofolk, calling to mind Amber Asylum or Worm Ouroborus. Cordray's and Pendleton's vocals are often a lilting dance or somber incantation in close harmony, while Hanna's bellowing roar is used sparingly but to towering effect. Although the interwoven strings and vocals rush along with graceful intricacy, The Otolith's primary approach is full-stop heaviness, and they will rattle our bones with the earth-churning tumult of Neurosis as well as the meditative trance of Om.

The overpowering feeling that emanates from the album's tar-thick hymns is a stirring combination of exhaustion and determination as if THE OTOLITH took Samuel Beckett's words to heart: "I can't go on, I'll go on." Every wrenching emotion across the hour-long journey is honest and hard-earned, and you can feel the band digging deep to find a catharsis of collective release. The world is a heavy place, and sometimes it's good to sit with an old friend and pick up where you left off. With « Folium Limina », The Otolith invite you to bring your burden and find it lightened – even a little – through the cleansing ritual of richly mournful atmospheric metal.
THE OTOLITH is
Kim Cordray – Violin, Vocals
Levi Hanna – Guitar, Vocals
Andy Patterson – Drums, Percussion
Matt Brotherton – Bass Guitar, Vocals
Sarah Pendleton – Violin, Lead Vocals
THE OTOLITH links
Facebook⎮Instagram⎮Spotify
BLUES FUNERAL RECORDINGS links
Website⎮Facebook⎮Bandcamp⎮Instagram | Youtube