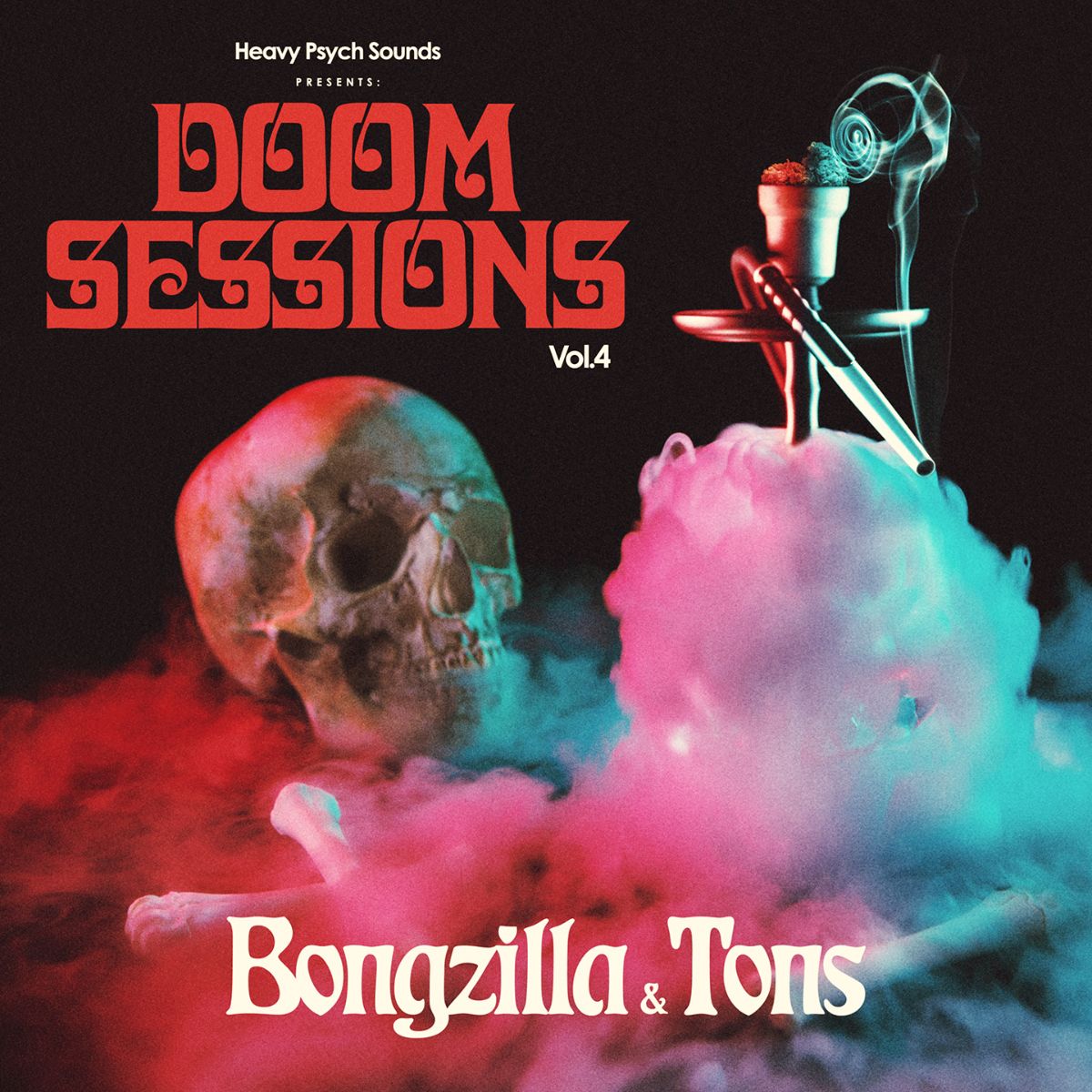 Get dirty with the first track off 'Doom Sessions Vol. 4' EP with BONGZILLA and TONS on Heavy Psych Sounds!
BONGZILLA and TONS  partner up with Cvlt Nation to unveil the first track taken from their upcoming 'Doom Sessions Vol. 4' split EP, due out April 23rd on Heavy Psych Sounds. Get your ears dirty with Tons ear-shattering new track « Chronic Morning Obesity Part 1 » now!

Hot on the heels of a gigantic 'Doom Sessions Vol.3' split EP with 16 and Grime, Heavy Psych Sounds Records is now getting ready to release 'Doom Sessions Vol.4', presenting three freshly-ground tunes from Bongzilla and Tons, for 35 minutes of deafening and uncompromising sludge metal. On this occasion, TONS put together an ear-grinding three-part odyssey, from which today's single is only an appetizer: « It is an honor to share a split album with what is for us one of the most representative bands of the genre. For the occasion we have written a long piece that is divided into three parts, which talks about munchies obesity. The song starts in full sludge style and then becomes a long psychedelic journey.« 
? Stream new track "Chronic Morning Obesity Part 1" on Cvlt Nation ?
Further to the decisively heavy collaborations between Conan and Deadsmoke with 'Doom Sessions Vol. 1', Acid Mammoth and 1782's 'Vol. 2' and 16 and Grime's recent and world-shattering 'Vol. 3', 'Doom Sessions Vol.4' will be released on April 23rd, 2021, only three days after BONGZILLA's gigantic new album 'Weedsconsin' on Heavy Psych Sounds. 
'Doom Sessions Vol. 4' EP with Bongzilla and Tons
Out April 23rd on Heavy Psych Sounds
TRACKLIST:
Side A — Bongzilla
1. Mother's Flowers Little Helper
2. Cosmic Distillate, Nectar Collector
3. Cupcake
Side B — Tons
1. Chronic Morning Obesity – Part I
1. Chronic Morning Obesity – Part II
1. Chronic Morning Obesity – Part III
BONGZILLA is a stoner metal band from Madison, Wisconsin. As their name suggests, most of their material is related to marijuana and promotes its legalization. The band formed in 1995, and over the next three years recorded and released a dozen songs on EPs and split singles. In 1998 they signed to Relapse Records, and have since released four studio albums and a live album through the label. Since the seeds were planted in the mid-90s, BONGZILLA have been sowing Madison, Wisconsin's rich soil with their homegrown, psychedelic sludge. Following the release of their fourth studio album « Amerijuanican » in 2005, the band toured and remained active until 2009 when the group quietly took a hiatus. In April 2015 it was announced BONGZILLA was reforming with the « Gateway » lineup, ensuing various festival appearances in Europe and the US. In early 2020, the band started their own label Gungeon Records and released a re-issue of their classic album « Apogee ». However, in March of 2020 it would be announced that Cooter Brown would retire from the band due to health and family reasons, with Bongzilla choosing to continue as a thunderous three-piece. In January 2021, the band signed to Heavy Psych Sounds for the release of their fifth album and first full-length in sixteen years: « Weedsconsin ».

BONGZILLA is
Mike « Muleboy » Makela – bass & vocals
Jeff « Spanky » Schultz – guitar
Mike « Magma » Henry – drums
TONS formed in 2009 by members of various hardcore bands from the Turin scene. Getting all slow and heavy, Tons deal with weed-related topics with a lot of humor, with a certain tendency to esotericism that characterizes the city of Turin. In 2010, they recorded a demo and in 2012 the first full length "Musineè Doom Session" on Roman Heavy Psych Sounds. In 2013, Tons began to plow European venues, opening the stage for bands like Bongzilla, Unsane, Church of Misery, Napalm Death, Pentagram. The band also played renowned festivals Duna Jam in Sardinia and Incubate Fest in Tillburg (NL). In 2018, TONS released their sophomore album « Filthy Flowers of Doom » on Heavy Psych Sounds, and who knows what the future holds for these filthy doom mongers yet?
TONS is
Phatty Bombo – bass, vocals & synths
Steuso – guitar
Pablito Màs – guitar
Dominator – drums

BONGZILLA LINKS
Website⎜Facebook⎜Bandcamp⎜Instagram

TONS LINKS
Facebook⎜Bandcamp

HEAVY PSYCH SOUNDS LINKS
Website⎜Facebook⎜Bandcamp⎜Instagram⎜Youtube