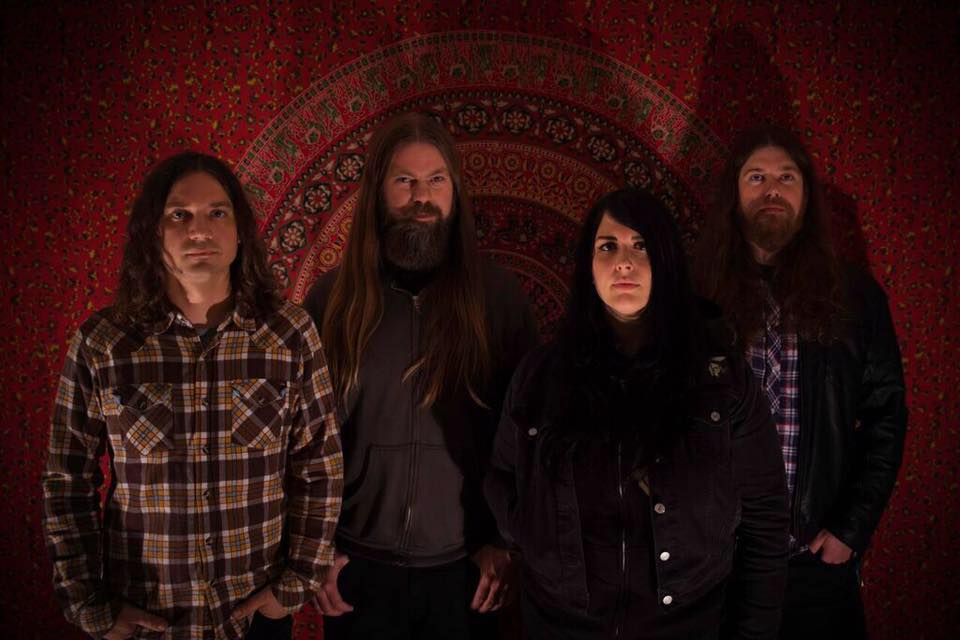 Oregon's stoned blues outfit HOLY GROVE stream debut album in full now; « Holy Grove » due out March 18th on Heavy Psych Sounds
Portland-based stoner outfit

HOLY GROVE

has teamed up with US blog The Obelisk to stream their debut album « Holy Grove », out this Friday on Heavy Psych Sounds. You're in for a thick dose of swinging bluesy grooves and golden-era stoned metal topped off by the greatest vocals you've heard in a while. Enjoy…
Remember when heavy rock bands wrote songs? In the early 70's, Grand Funk, Bang and Deep Purple brought hooks and choruses to seriously weighty tunes. In 2015, Portland, Oregon'sHOLY GROVE walk in the footsteps of tradition, pitting soulful vocals, searing guitar solos, and swinging grooves into their own dinosaur stomp.
After wowing US audiences for two years, the doom blues is now ready to deliver their self-titled debut, with seven tracks top-full of blazing riffage, cloud-piercing wails, and enough rhythmic heft to satisfy today's doom-hungry audience.
Andrea Vidal's lyrics of myth and fantasy coast on a massive magic carpet of guitar licks, kept aloft by a pulverizing rhythm section. HOLY GROVE is far more than a toe-dipped-in-the occult spring, they produce a patiently-crafted statement of intent with major love and assistance from master "engine-ear" Billy Anderson (Sleep's « Dopesmoker », The Melvins).
HOLY GROVE – Debut album « Holy Grove »
Out on March 18th via Heavy Psych Sounds
Pre-orders available
here
4. Huntress
5. Caravan
6. Hanged Man
7. Safe Return
(Artwork: Adam Burke)
HOLY GROVE IS
Andrea Vidal – Vocals
Trent Jacobs – Guitar
Gregg Emley – Bass
Adam Jelsing – Drums
HOLY GROVE LINKS