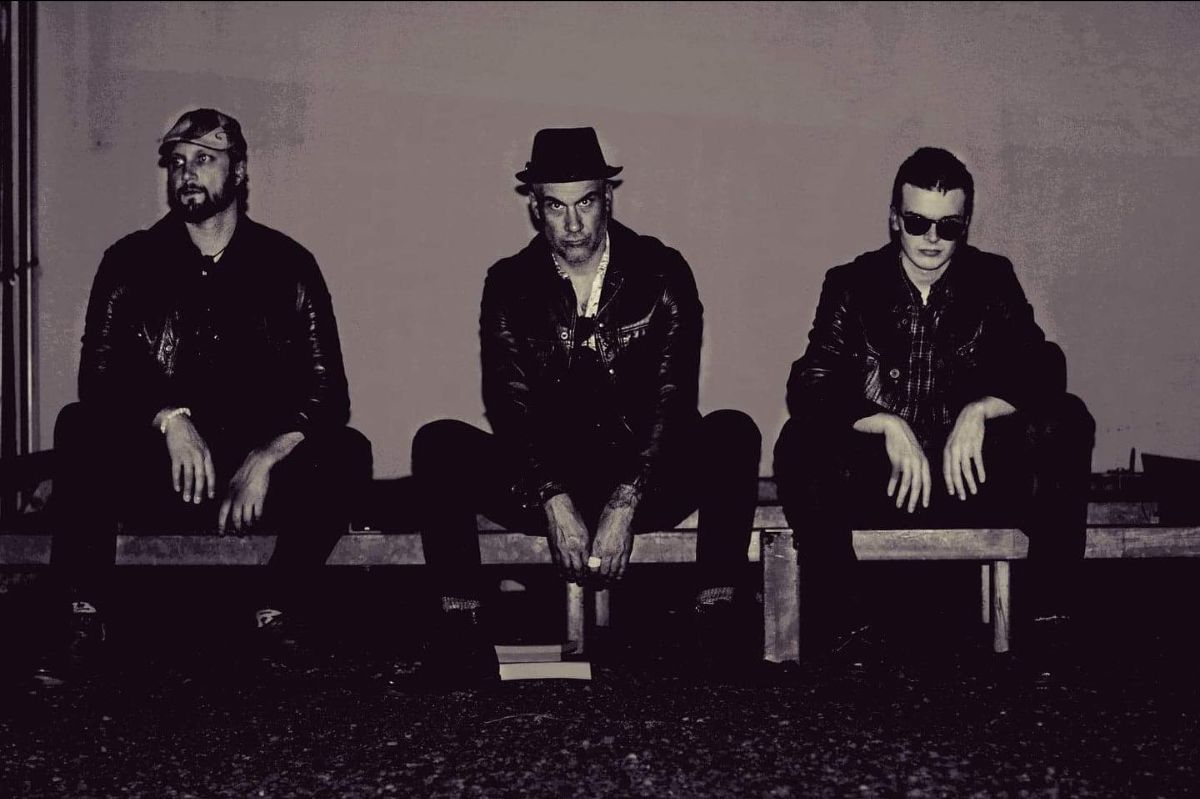 Occult blues rockers L'UOMO NERO share new single off 'Elle, De La Mer' EP, out July 16th on Desert Records.
Albuquerque-based occult blues rock trio L'uomo Nero unveils a new track taken from their upcoming Lovecraft-themed EP 'Elle, de la Mer', due out this Friday 16th July on Desert Records.
L'uomo Nero's new EP 'Elle, De La Mer' is the middle chapter of their occult rock trilogy, delving further into the Lovecraftian thriller concept that started last fall on the 'Andiamo Nel Deserto' EP. Paranormal phenomenons and fantastic scenery sprinkle the story, with each EP's gatefold revealing missing elements of the investigation.
? Listen to new single « Elle » ? 
About the 'Elle, De La Mer' EP storyline, frontman Dominic Cagliostro tells: "She's not dead, she is from Innsmouth, a fictional town in Massachusetts created by American author H.P. Lovecraft, and must return to that town and eventually the sea. "The Innsmouth Look"is the result of repeated use of drugs and alcohol, the progression with age of the Deep Ones is the progression of the circumstance of addiction. Before it's too late, there's always hope that we/they/she can get help from AA, Counseling, treatment, or all of the above." 'Elle, De La Mer' will be issued on July 16th, 2021 through Desert Records on Sea Blue/Grey LP, Sea Purple LP, Classic Black LP and digital. 
L'UOMO NERO 'Elle, De La Mer' EP
Out July 16th on Desert Records – PREORDER
L'uomo Nero (« The Boogeyman ») is an occult blues rock three-piece hailing from the New Mexican High Desert, currently building an intriguing sonic trilogy made of three EPs: 'Andiamo Nel Deserto', 'Elle, De La Mer' and 'Voda Atebo Ohen'. These follow the adventures of occult detectives Nico L'oscuro, Quello Bello and Sentire, who use supernatural and magical practices to uncover the mystery behind the disappearance of a woman from New Mexico. Created as a Lovecraftian thriller and inspired by true events, the three EPs take the protagonist through the stages of grief, denial, anger, bargaining, depression, and acceptance. All three records together form the framework of a gloomy occult crime investigation illustrated by a special artwork and layouts that reveal some missing clues. First EP 'Andiamo Nel Deserto' was released in the fall of 2020 through Desert Records. 
L'uomo Nero is
Dominic Cagliostro (Domenico L'oscuro) – Vocals and guitar
Robson Guy (Quello Bello) – Bass guitar
Luke Seelau (Sentire) – Drums
L'UOMO NERO LINKS
Facebook | Instagram

DESERT RECORDS LINKS
Website| Facebook | Bandcamp | Instagram | Store