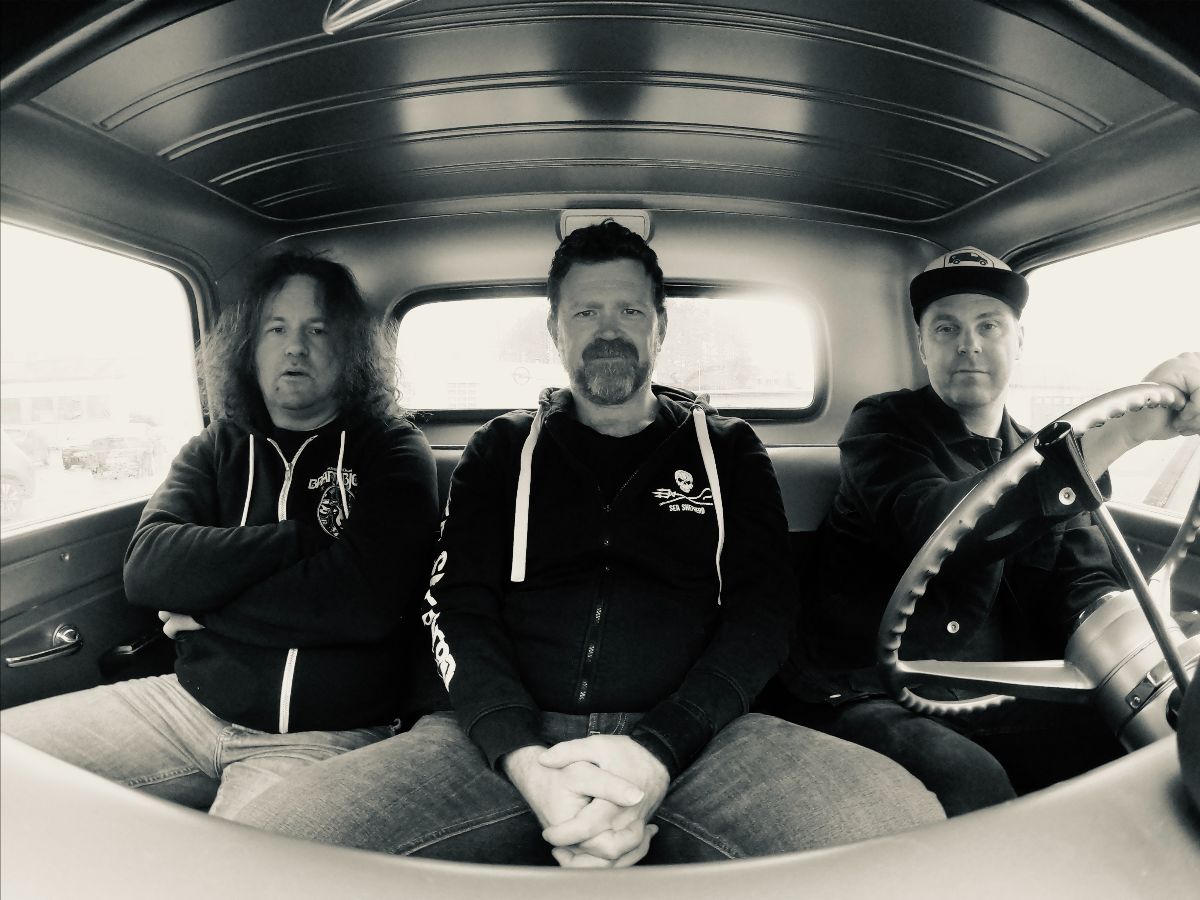 Norwegian stoner rockers WOLFNAUT to release new album « Return of the Asteroid » on Ripple Music; preorder and first single available!
Norwegian stoner rock stalwarts WOLFNAUT return this April 21st with their fourth studio full-length and Ripple Music debut « Return of the Asteroid ». Listen to their strikingly fuzzy new single « My Orbit Is Mine » now!
Listen to new single « My Orbit Is Mine » on streaming platforms
Forged in the sounds of early hard rock and metal, and the desert and stoner rock scene that exploded in the mid-1990s, WOLFNAUT has since its debut in 1998 made it a quest to investigate the musical landscapes between melodic and catchy guitar-based songs, and sludgy and doomy stoner rock. « Return of the Asteroid » continues in that tradition, but the new album is by all accounts the band's most varied effort to date. « Return of the Asteroid » is an infectious blend of catchy songcraft and stoned riff-madness. The album will make you break out your air guitar, then tuck you in sweet cosmic dreams.

« Return of the Asteroid » was recorded at Audioskop studio, Sofiemyr, Norway, from November 2021 to May 2022. Production was handled by the band, with invaluable help from engineer extraordinaire Bjørn Barstad. Swedish sound wizard Karl Daniel Lidén (Greenleaf, Lowrider, Dozer, Demon Cleaner) was enlisted to mix, master, and put the finishing touches to the album. Eminent graphic designer Mirko Masala created the visuals.

« Return of the Asteroid » will be released on black vinyl, a special limited colored vinyl, CD and digital  on 21 April 2023, with preorder available now on Ripple Music!
WOLFNAUT « Return of the Asteroid »
Out April 21st on Ripple Music
US preorder – European preorder – Bandcamp

TRACKLIST:
1. Brother of the Badlands
2. My Orbit Is Mine
3. The Mighty Pawns
4. Crash Yer Asteroid
5. Arrows
6. G.T.R.
7. Something More Than Night
8. Crates of Doom
9. Wolfnaut's Lament

WOLFNAUT (formerly known as Wolfgang) started life in the mid-1990s in the town of Elverum, a two-hour drive northeast of the Norwegian capital Oslo. Their energetic live shows and debut album, «Welcome to the Cactus Mountains», went down a storm in their hometown, and the album even garnered a solid review in Kerrang! WOLFNAUT reformed again in 2013, and the band released its second album, «Castle in the Woods», to rave reviews in 2016. The band's third album, aptly titled "III", was released in 2022. "III" brought the Norwegian trio's blend of catchy tunes and heavy stoner riffs to a larger international audience. For their fourth album, WOLFNAUT has teamed up with US based label Ripple Music to spread the word even further.
WOLFNAUT is
Tor Erik Hagen – Bass
Ronny «Ronster» Kristiansen – Drums & Percussion
Kjetil Sæter – Guitars, Vocals & Piano
WOLFNAUT links
Website⎪Facebook⎪Bandcamp⎪Instagram⎪Spotify
RIPPLE MUSIC links
Website⎪Facebook⎪Bandcamp⎪Instagram