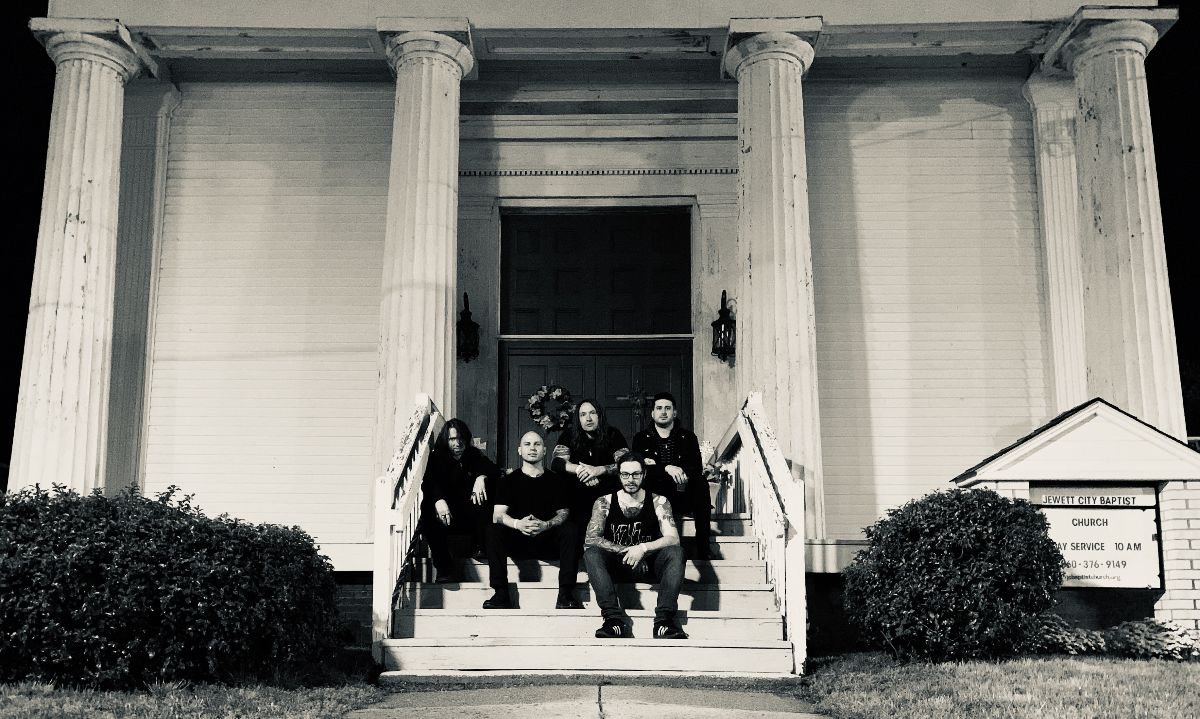 US stoner metal unit BONE CHURCH share epic new video 'Acid Communion'!
Connecticut-based stoner metallers BONE CHURCH share their burning hot and devil-worshipping video for 'Acid Communion', the title track from their latest studio full-length on Ripple Music. The band also announced the reissue of their debut album in June 2021.
« The video for "Acid Communion" was filmed in October 2020 by our good friends Ray Velazquez, Tristan Rogers, and Jay Haas, and I edited it myself. We filmed it in our old practice spot with very little planning and then I spent way too many hours editing. It's intense. We have a lot in store for 2021. We're deep into writing a new album, which we hope to record later this year. It's still very much Bone Church, but I think people will be surprised and very stoked by new places we've taken the band's sound. »
Watch new video 'Acid Communion' at this location
Released on March 13th, 2020 on Ripple Music, BONE CHURCH's sophomore full-length 'Acid Communion' is a tantalizing proto-doom journey through a colonial-era New England village, rife with the evils of witchcraft. With six tracks loaded with bluesy hooks and frontman Jack Rune's compelling vocals, and described as « stoner rock heaven » by Invisible Oranges, the quintet delivers everything stoner and doom fans crave, and more. 
BONE CHURCHare also set to reissue their 2017 self-titled debut album on vinyl and CD through Ripple Music, with two additional live tracks recorded at State House in New Haven, CT.
BONE CHURCH New album 'Acid Communion'
Available now on Ripple Music
« Acid Communion is an undeniably strong set of tunes that would no doubt satiate the desires of any and every fan of all things heavy and psychedelic. » — Metal Assault.
"Marrying heartfelt bluesy vocals to enormous riffs played with humongous tones is a hell of a combo, and the up-tempo drums and thematic approach elevate the result to stoner rock heaven." — Invisible Oranges
"Six tracks of acid-washed doom rock, guaranteed to make you sing 'Hallelujah!' to the pantheon of Sonic Deities." — The Sludgelord
BONE CHURCH is a heavy rock and roll band from New Haven, Connecticut. Formed in 2016, they're primarily influenced by the era when rock was transforming into the earliest forms of heavy metal, but still had its feet planted in the blues. Their sonic foundation is built upon that of classic bands like Black Sabbath, Led Zeppelin, Peter Green's Fleetwood Mac and The Jimi Hendrix Experience; with elements of doom, metal, and psychedelia incorporated to complete their sound.New album 'Acid Communion' takes places in a colonial era New England Village. The townsfolk are being oppressed by a satanic cult, which is operating out of the local church. The songs tell little folk tales from different characters perspectives within the village. You're invited to immerse in a heavy, blues-laden tale of sonic folklore. The album was released in March 2020 via Ripple Music.
About 'Acid Communion', the band explains: « Thematically, Acid Communion was inspired by the same things that inspire the band as a whole. Horror films, scary stories, the occult, religion. The same stuff that I've been fascinated by my whole life. On this album however, I wanted to dig even deeper to the folklore and imagery of New England. Connecticut has a very rich history of the macabre and general spookiness-for lack of a better term. Prior to the Salem witch trials, CT had the first recorded execution of an accused witch and a massive witch panic to follow. Perhaps the first "satanic panic" of the new colonies. You can see the remnants of that period all over New England still, in virtually every town. The old houses, barns, churches and rock walls are still here. I really wanted to immerse the listener in that world. The lyrics are the biggest part of that of course, but the art is key as well. There's an incredible New England folk artist named Will Moses that paints these aerial scenes of little villages, brimming with life. His work was the main inspiration for the album's art, but a much more sinister version. We reached out to Solo Macello for the album art and he absolutely crushed it. He essentially changed the perspective from a distant observer to a person living within the village. A witness to the insanity. The album art sets the world you want the listener to experience the songs in. »
BONE CHURCH are
Jack Rune – Vocals
Dan Sefcik – Guitar
Nick Firine – Guitar
Pat Good – Bass
Rock Sickinger – Drums
BONE CHURCH LINKSFacebook⎪Bandcamp⎪Instagram
RIPPLE MUSIC LINKS
Website⎪Facebook⎪Bandcamp⎪Instagram⎪Youtube