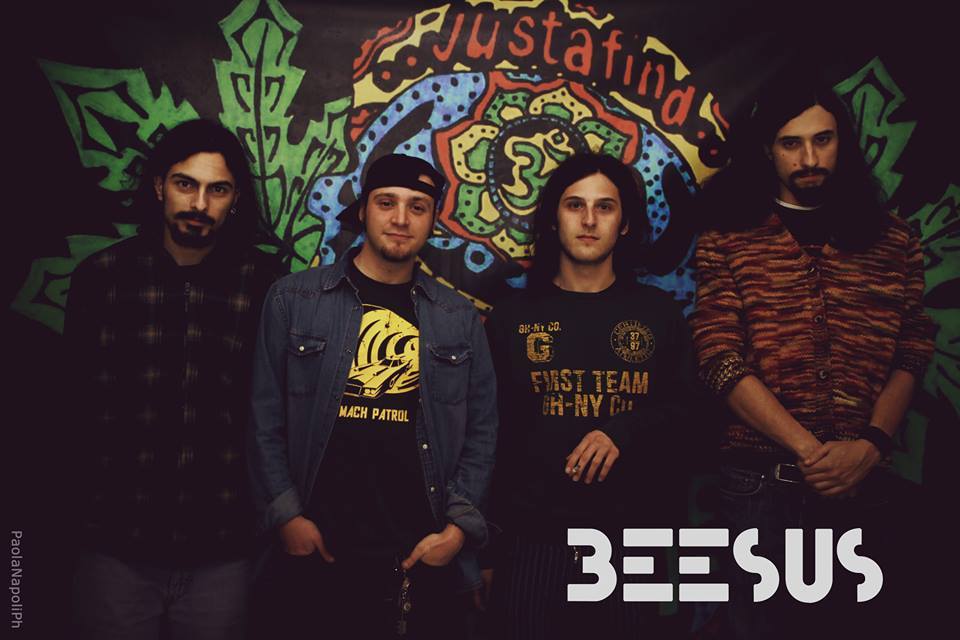 Italy's noise fuzzers BEESUS announce the release of debut album « The Rise Of Beesus » this December
Italian fuzzy foursome

BEESUS

have great plans for this world and they won't spare any soul. Be prepared to have your ears drenched into a blazing amount of noise-laden licks, with debut full-length « The Rise Of Beesus » seeing the light this December 17th. 
&nbsp
Guitarist and vocalist Poochie comments on the concept of BEESUS new album: « Beesus is a depiction of the human will to create and destroy… The monster you see on the artwork is the personnification of the human will to create the Bad and Good.« 
BEESUS was formed in 2010 in Roma by five young men whose minds were filled with dreams, psychotropic substances, as well as sonic material like The Jesus Lizard, The Doors, Alice In Chains, Electric Wizard… More than just being a group of friends playing music, they had musical ideas, words to declare and a vision to share. Quickly turning into a four-piece, they released their first demo in 2011, played a few gigs along with heavy psych acts such as Myroors, Mars Red Sky, 1000Mods, Morkobot, then eventually went into a hiatus until the year 2015.
Their debut album entitled « The Rise Of Beesus » was recorded live and encapsulates within nine songs what this one of a kind outfit is all about: bringing the noisy crunchy flavor of the 90's up to date, while coating it with in thick hazy thundercloud of smoked-out riffs.
&nbsp
BEESUS « The Rise Of Beesus »
 – Pre-orders start December 7th, 2015 –
&nbsp
TRACK LISTING:
7. Sonic Doom_Stoner Youth
&nbsp
BEESUS IS
Touis – Vocals
Pootchie – Guitar & Vocals 
&nbsp
BEESUS LINKS