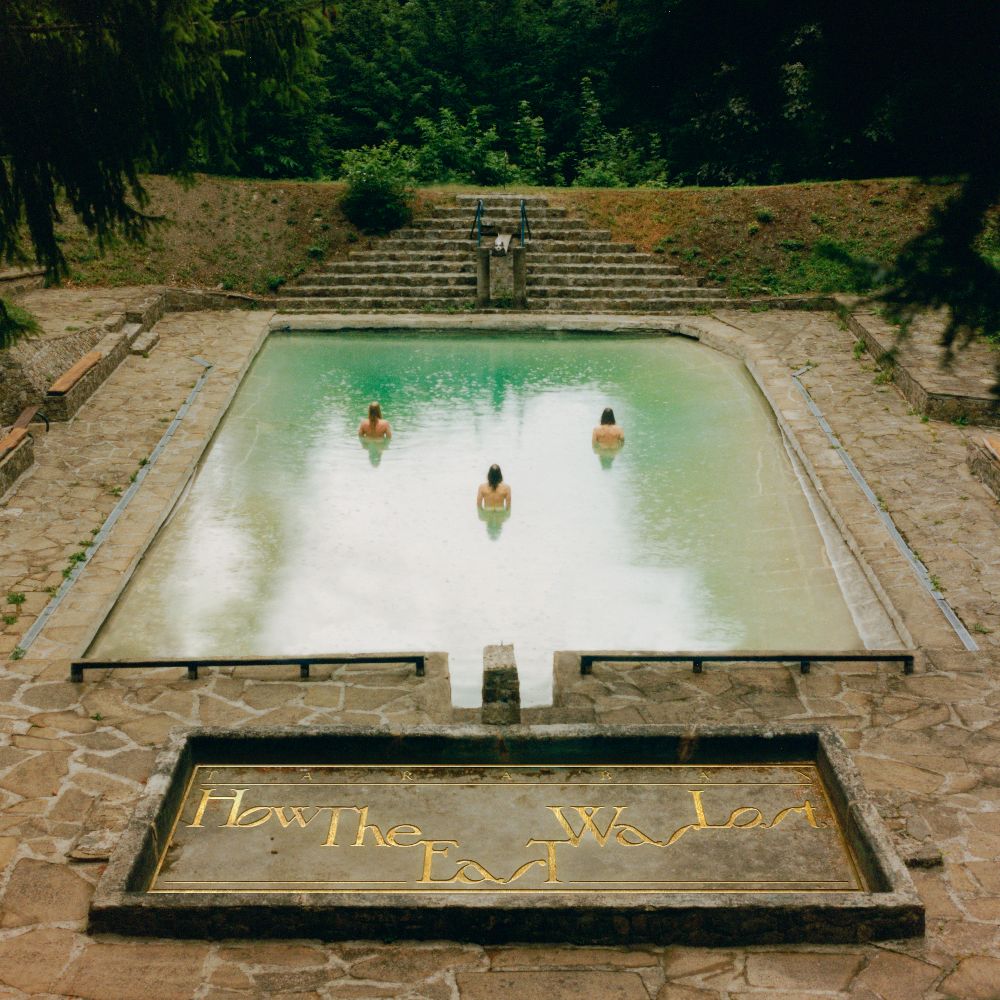 Power psych trio TARABAN premiere lush and soulful new album 'How The East Was Lost' in full; out this Friday on vinyl and digital.
Krakow's power psych mongers TARABAN open a world of sonic possibilities and stream their exhilarating debut album 'How The East Was Lost' in its entirety, before its release on November 22nd on vinyl and digital.

« How The East Was Lost is a definitive breath of fresh air. Taraban aren't afraid of nuance and are definitely not scared of removing the fuzz from the guitars and letting them ring clean. » describes Everything Is Noise. There are no shallow ends with 'How The East Was Lost': only 47 minutes that transcend the ages of rock. TARABAN is a 7-letter word and this is a 7-track journey into the true heart of Eastern Europe, its state of mind, the epic struggles it induces, as well as the romanticism of being born to lose. Immerse yourself in the lush and refreshing music that springs from the cracks in old rock.
Says the band: « We did our thing, our way and it's a great feeling to be able to finally share it in the sacred form of a heavy, black disc. It contains a journey, a turbulent venture into the realm of each other's expectations and needs. We pulled through. Now we sell tickets to the show. Listen to our story, about how the East was lost and how we lived to tell the tale. »
Stream TARABAN's exhilarating debut album HERE
« TARABAN » is an eastern war drum used to command, set the pace, boost morale and terrify the opposition. The Krakow-based outfit formed in 2013 and previously released two EPs as a garage rock foursome. If the good old rock is dead, it definitely drowned in their debut LP. The band recently released a scorching hot video for « The Plague« , which was shot in Błędów Desert and features Krakow's Twerk Queens.
'How The East Was Lost' was recorded at Monochrom Studio by Satanic Audio's Haldor Grunberg (Behemoth, Belzebong, Dopelord). Artwork was created by acclaimed Polish illustrator and designer PWEE3000. It will be available on digital and 180g black vinyl (250 copies) / deep green translucent vinyl (50 copies) all coming in a hot-stamped, gold-lettered gatefold. 
 TARABAN Debut LP 'How the East Was Lost'
Out November 22nd on vinyl and digital here
Pre-subscribe to get the album on streaming platforms
TRACK LISTING
1. Last Laugh
2. Backseat Driver
3. The Plague
4. 21st Century Deluge
5. White Lies
6. Wizards Hand
7. Liberty Fraternity Eternity
TARABAN is:
Daniel Suder – Vocals & bass
Maciej Trojanowski – Guitar
Kris Gonda – Drums
Guests: Kuba Jaworski (keys), Wiktoria Tabak (backing vocals) and Alex Clov (saxophone)

TARABAN LINKS
Facebook⎪Bandcamp⎪Instagram