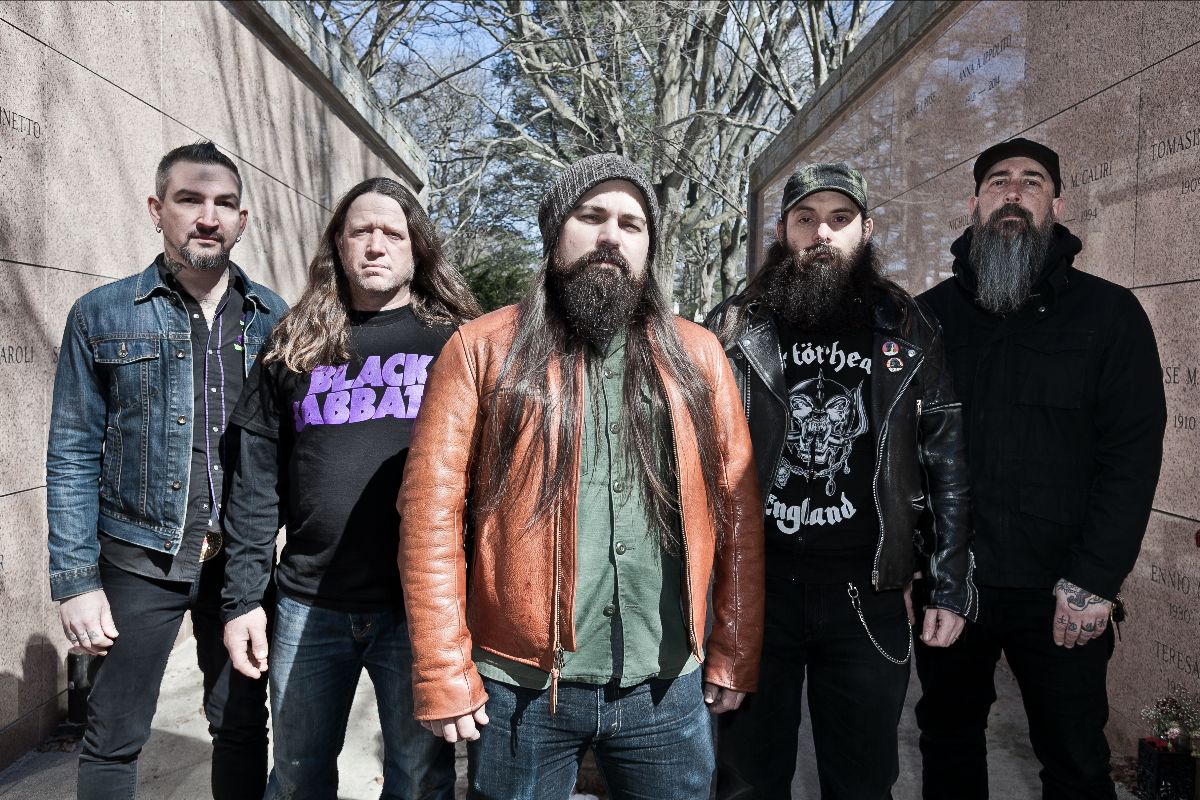 Boston riff rockers CORTEZ unleash new song « Faulty Authors » off 'Sell The Future' album, out soon on Ripple Music and Salt Of The Earth!
Boston riff rock purveyors CORTEZ take no prisoner with their brand new single taken from their hot metal'n'roll album 'Sell The Future', coming out October 23rd on Ripple Music and Salt Of The Earth Records. Unleash the power of « Faulty Authors » exclusively via Riff Relevant!

« As a whole, the music of Cortez gathers the peak phrasing from the essential promises that several heavy music genres offer, and fuses them in such hauntingly distinctive ways that you can't simply coin it as catchy melodies or memorable riffs. The compositions of each individual song are their own passionate union of ruthlessly shattering rhythms and crossfire guitar work that enhance rather than compete, with the vocals draped across the top of it all to sway with almost heartbreaking emotional range. » enthuse Riff Relevant.
Get metal'n'roll with new song « Faulty Authors » HERE
With the precision of heavy metal, the soul of classic rock, and the unbridled attitude of a band who care less about your expectations than they do about writing kick-ass, drive-fast, dynamic, hugely-grooved, hugely melodic and expansive tunes, CORTEZ arrive at their third album with a well-earned sense of freedom in their approach. It isn't about what style they play or the genre niche you want to fit them in — it's about the crawling sleek of the title-track « Sell The Future« , the crash of drums in "Sharpen the Spear" and the urgency of songs like opener "No Escape" and "Look at You". The album was recorded and engineered by Benny Grotto at Mad Oak Studio.
CORTEZ 'Sell The Future' out October 23rd 2020
Preorder from Ripple Music (vinyl): USA–Europe
and Salt Of The Earth (CD)


The future is fast, the future is sharp, and the future has already been sold, baby, so you missed your shot. Better luck next time. Boston heavy rockers CORTEZ have always embodied an underdog spirit, from their 2007 debut EP, 'Thunder in a Forgotten Town', through their 2012 self-titled debut LP and 2017's 'The Depths Below', but they've never sounded as supercharged as they do on 'Sell the Future'.

New album 'Sell the Future' is a record of and for turbulent times, but its working themes aren't so pointed as to sound already dated in the fast-moving, unending "No Escape"-is-right news cycle the universe seems to inhabit. As much as the band have come into their own operating as the five-piece of vocalist Matt Harrington, guitarists Scott O'Dowd and Alasdair Swan, bassist/backing vocalist Jay Furlo and drummer Alexei Rodriguez, their dedication to classic, timeless rock and roll songwriting is unflinching.

After taking part in Ripple Music's 'The Second Coming of Heavy' split series in 2018, CORTEZ have pushed themselves even further with 'Sell the Future', finding a passion and instrumental fury that comes through regardless of tempo and makes their songs all the more memorable. Whatever the days ahead might bring, Cortez stand ready.

CORTEZ LINKS
Website⎪Facebook⎪Bandcamp⎪Instagram

RIPPLE MUSIC LINKS
Website⎪Facebook⎪Bandcamp⎪Instagram