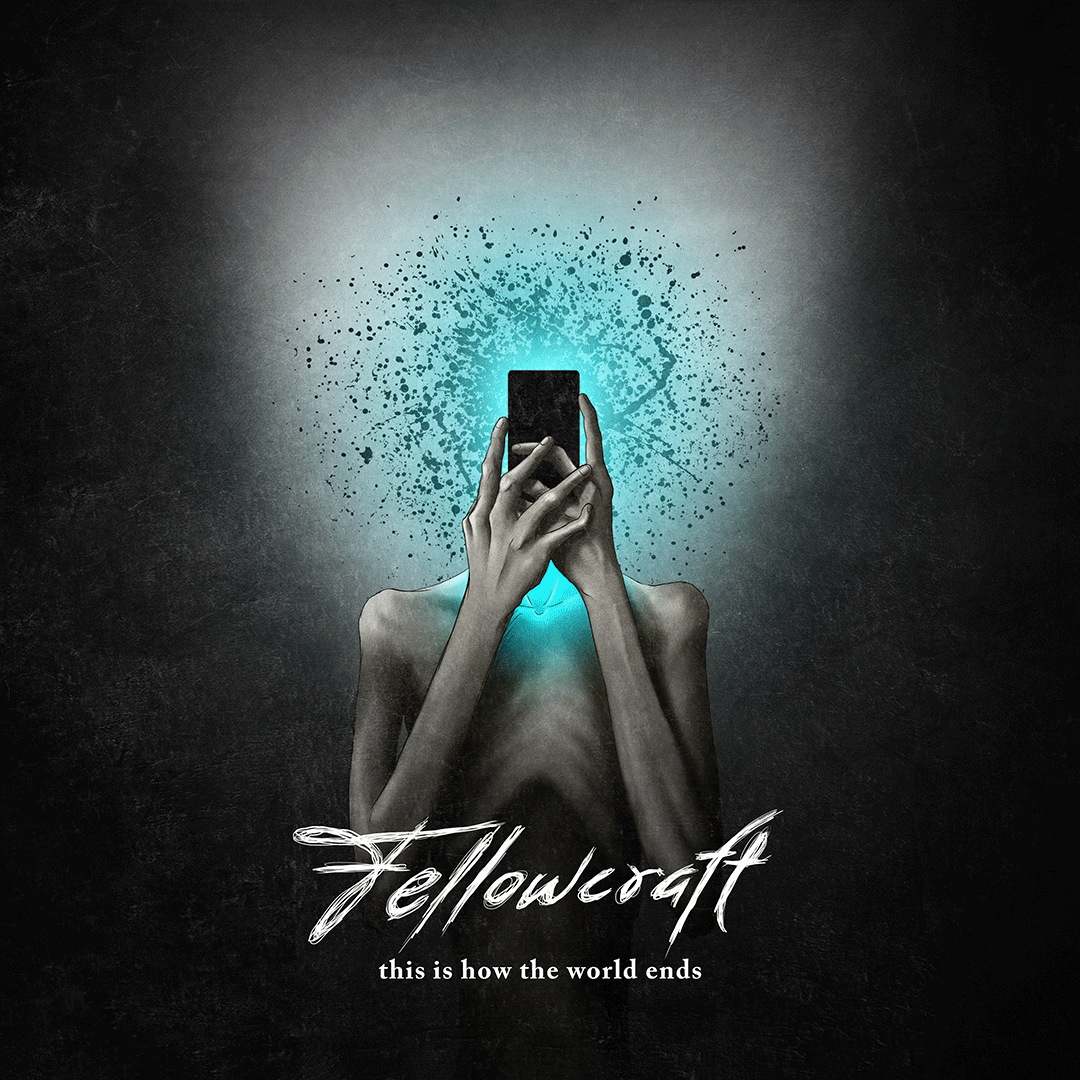 Washington DC indie prog rockers FELLOWCRAFT release "This Is How The World Ends" video; new album out February 26th.
Washington-based indie prog band FELLOWCRAFT have teamed up with Echoes & Dust to unveil their emotional new video entitled « This Is How the World Ends ». The song is the fourth single taken from their upcoming studio album 'This Is Where You'll Find Me', due out February 26th, 2021.
FELLOWCRAFT's new single « This Is How the World Ends » provides a detailed and emotional narrative of the anxiety and profound sense of loneliness that can come from abusing social media — an activity that we can all relate with, particularly during these strange times we are living in 2020 during a global pandemic and widespread quarantines in most places.
? WATCH « This How The World Ends » on Echoes & Dust ?
It was indeed the quarantine itself that made this song so special to record for the band: "JR and I wrote this song about a year ago, before the whole COVID-19 mess happened. But when we were finally able to get into the studio to record it in August (after having our recording session postponed half a year due to the pandemic) it was a really cathartic moment for all of us. Five months of penned up frustrations and pain from being in lockdown just started to flow out. We cried a little… OK, a lot." shares guitarist Pablo Anton. "Lyrically, I wanted to juxtapose the need for social media, and the damage that I've seen it do. On one hand I'm more accessible than I've ever been, but I also see endless echo chambers, virtue signaling, victim blaming, harassment, and shaming… where does it all end? Is it worth it?" adds frontman and guitarist Jon Ryan MacDonald.

The band recorded the song in the middle of the COVID-19 quarantine at Ivakota Recording with the help of Mexican rock producer Tonio Ruiz (QBO, Coda, Agora, Jet Jaguar). Ivakota is owned by the locally-renowned producer Ben Green (Loud Boyz, Milo In The Doldrums, Ex Hex) and is located in the heart of Capitol Hill in Washington DC.

FELLOWCRAFT will release their third and new album 'This Is Where You'll Find Me' on February 26th, 2021. They previously released singles for « Coyote and the Desert Rose« , « Make No Sound » (feat. Nate Bergman) and « I Will Not Accept The Truth » (feat. Chris Dale of Bruce Dickinson band)
New single « This Is How The World Ends »
Available now on all streaming platforms
FELLOWCRAFT is an indie prog band from Washington DC. Guitarist and singer Jon Ryan MacDonald founded the band in 2014, but it's only by 2016, after the addition of Brandon Williams (bass), they had quickly become a familiar face in the local DC music scene. After years of playing the local venue circuit, the band underwent a major rebrand, and embraced a whole new sound when Pablo Anton (lead guitar) and Zach Martin (drums) joined in early 2019. Their unique sound, which includes a myriad of rock styles, sets them apart from other bands.
FELLOWCRAFT are known for their energetic stage performance and have been very active for the past four years, playing almost everywhere in their native DC, touring the US east coast and also Mexico. They've shared the stage with Rainbow Kitten Surprise, Asesino, QBO, Phil Anselmo, Static-X, Amon Amarth, Deep Purple, Powerwolf and Manowar, among many others. In 2019, their single "Hold The Line" won a Wammie (Washington Area Music Award) for Best Rock Song, and in 2020 they were nominated for Best Hard Rock Band for the single "Glimmer of Faith".
FELLOWCRAFT is:
Jon Ryan MacDonald — Guitar and Lead Vocals
Brandon Williams — Bass and Vocals
Pablo Anton-Diaz — Lead Guitar and Vocals
Zach Martin — Drums
FELLOWCRAFT LINKS
Website⎪Facebook⎪Bandcamp⎪Instagram⎪Youtube⎪Spotify