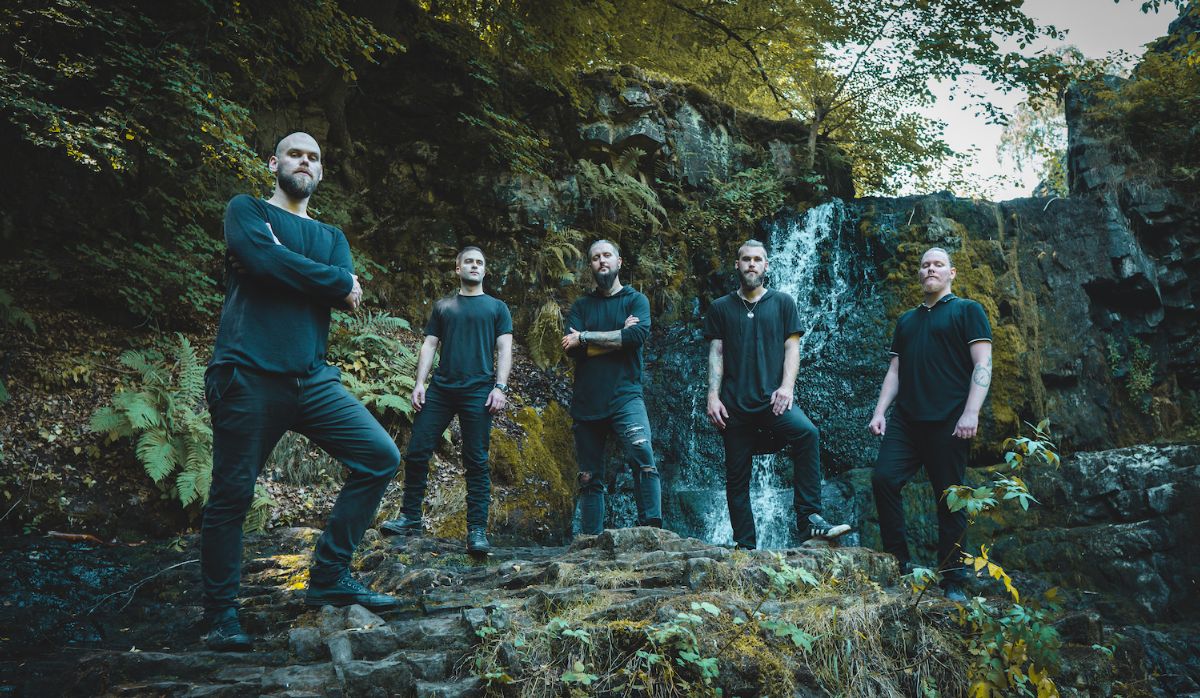 Swedish progressive and melodic metallers EASTERN HIGH share epic new album and 'Halo' video!
Malmö-based progressive and melodic metal quintet EASTERN HIGH team up with Everything Is Noise to present their sophomore full-length 'Halo', ahead of its official release this Friday 30th July. Feel the power of their heavy anthems now!

"Memorable melodies, colorful riff-work and all the double-bass you could ask for." — Decibel Magazine

"Everything about this screams precision, from the crushing guitars to Ola's immense vocals." — Powerplay Magazine

« While rhythmically challenging and tightly performed, at no point are Eastern High overtly showy, instead giving an earthy feel as each builds towards the most notable of peaks." Metal Hammer UK

« Halo feels self-assured and powerful – progressive metal with a sprinkling of deathcore here, a smattering of Viking metal there. » — Everything Is Noise
?Listen to new album 'Halo' in full via Everything Is Noise ?
Watch new video « Halo » on Youtube
With 'Halo', EASTERN HIGH get deeper into the quintet's modern and melodic songcraft, fusing the Svensson brothers' progressive approach with the heft and drive of modern death metal and metalcore. 'Halo' is a majestic and punchy 8-track, a tension-filled and finely produced statement of intent, and there is no way you won't be compelled by Ola Svensson's deep-toned vocals when they're not shifting into hypnotic liturgic choirs. Don't forget to watch Eastern High's latest videos « Emperor » and « Morning Star« .
New album 'Halo' (self-released)
Out July 30th on vinyl, CD and digital – PREORDER
EASTERN HIGH was founded in the Øresund harbor of Malmö in Sweden, by brothers Ola and Johan Svensson. Both were previously members of local thrash metal fame Wasted Shells, a band revered in the Swedish underground metal scene, which split up in 2015. Eastern High emerged as a new vessel for the brothers' more progressive approach in songwriting. Their revered 2017 debut 'Garden of Heathens' helped the band gather a solid fanbase, with lead single « Bottled Insanity » reaching over 600k Spotify streams and each of their videos resulting in instant appreciation from metal fans across the globe.
Ola and Johan then decided to continue further and turn this project into a full-scale band, with Fredrik Rosdahl, Niklas Cvetkovski, and Christian Lindström completing the lineup. EASTERN HIGH played their first live show in the summer of 2019, quickly followed by several gigs and tours… until the pandemic put the world to a halt. The quintet focused on writing and recording their sophomore full-length 'Halo', to be released on July 30th, 2021. The band was recently announced to play Raise Your Horns Festival in Bornholm, Sweden in September 2021, with more tour dates to be announced soon.
EASTERN HIGH is
Ola Svensson — Vocals
Johan Svensson — Guitar
Niklas Cvetkovski — Guitar
Fredrik Rosdahl — Bass
Christian Lindström — Drums

EASTERN HIGH links
Website⎜Facebook⎜Bandcamp⎜Youtube⎜Spotify