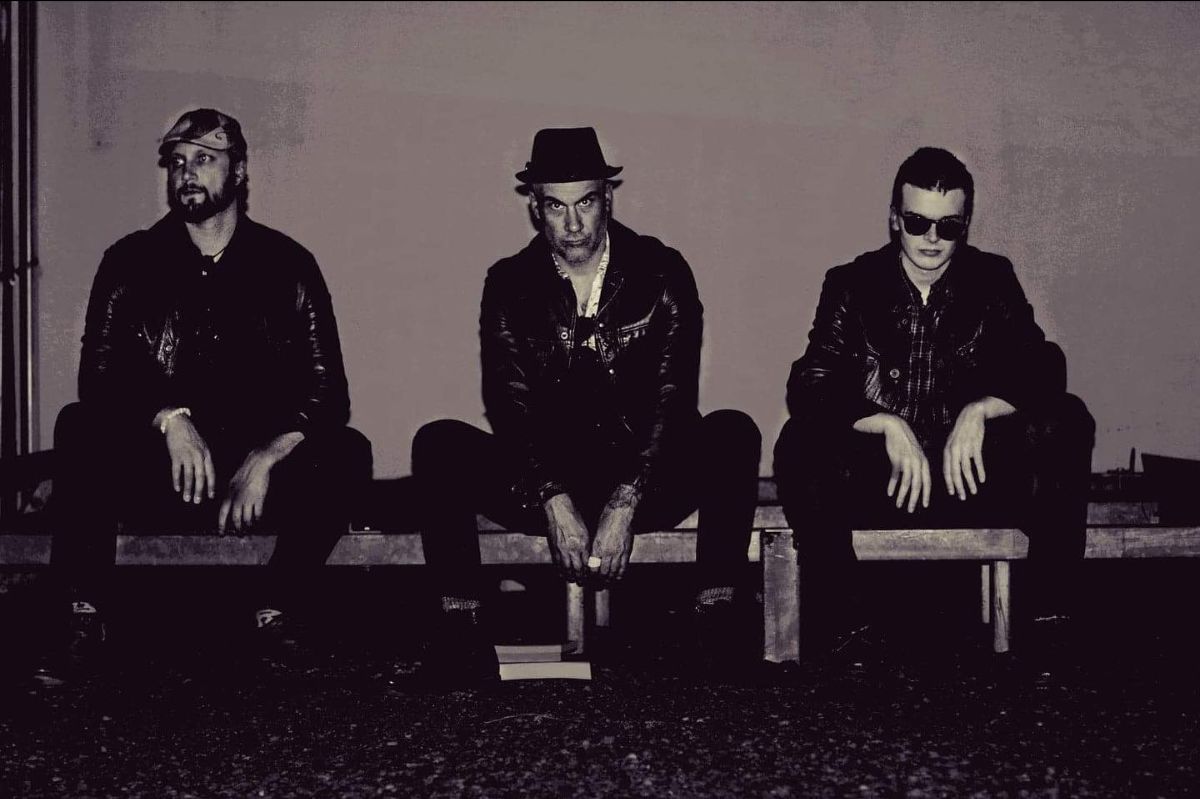 Albuquerque hard rockers L'UOMO NERO reveal new single « Walk Away »; « Andiamo Nel Deserto » EP out November 6 on Desert Records.
Albuquerque's bluesy hard rock trio L'uomo Nero release the second track taken from their exciting thriller-inspired new EP 'Andiamo Nel Deserto', due out November 6th, 2020 on Desert Records. Listen to  new single « Walk Away » now courtesy of Shindig Magazine and Rock Hard Italy!

L'uomo Nero's hard-boiled new EP 'Andiamo Nel Deserto' is the first chapter of a three EP series based on a Lovecraftian murder investigation inspired by true events. Paranormal phenomenons and a fantastic scenery sprinkle the story, with each EP's gatefold revealing missing elements of the investigation.
Listen to L'uomo Nero's new single « Walk Away »:
🌎 World // Italy 🇮🇹
Recorded at Rio Grande Studios, L'uomo Nero deliver a groovy and melodic brand of hard rock, with Dominic Cagliostro's soulful vocals and ardent riffing meeting the heritage of the likes of Masters Of Reality, Mark Lanegan or Chris Cornell. Check out the first single « Nel Deserto » at this location. 'Andiamo Nel Deserto' EP will be released on November 6th, 2020 via Desert Records, available now to preorder in LTD Orange & Gold Splatter, Adobe Brown, and Classic Black vinyl version.
L'UOMO NERO 'Andiamo Nel Deserto' EP
Out on November 6th via Desert Records – PREORDER




TRACK LISTING:
1. Andiamo
2. Afterman
3. Nel Deserto
4. Walk Away
Artwork by Dave Briggs
L'uomo Nero is a desert rhythm and blues rock three-piece hailing from the New Mexican High Desert. Are we helpless victims of unimaginable forces that can drive humans mad by their mere manifestation? Or fearless Investigators and Occult Detectives who confront the minions of darkness in encounters, in which humans, although appear outmatched, defend their sanity uncovering the mysteries of tranquility in defiance of the suffering we experience from the things we cannot manage or restrain.

Occult blues rockers L'uomo Nero play with their band name, 'The Boogeyman', to build an intriguing sonic trilogy made of three 4-track EPs: 'Andiamo Nel Deserto', 'Del la Mer' and 'Voda Atebo Ohen'. These follow the adventures of occult detectives Nico L'oscuro, Quello Bello and Sentire, and their supernatural and magical practices to uncover the mystery behind the disappearance of a woman from New Mexico. Created on a fantastic thriller basis and inspired by true events and by American author H.P. Lovecraft, the three EPs take the protagonist through the stages of grief, denial, anger, bargaining, depression and acceptance. All three records together form the framework of a gloomy occult crime investigation illustrated by a special artwork and layouts that reveals some missing clues. The entire trilogy will be issued between fall 2020 and spring 2021, with first EP 'Andiamo Nel Deserto' coming out via Desert Records.  
L'uomo Nero is:
Dominic Cagliostro (Domenico L'oscuro) – Vocals and guitar
Robson Guy (Quello Bello) – Bass guitar
Luke Seelau (Sentire) – Drums

L'uomo Nero links
Facebook | Instagram 
Desert Records links
Facebook | Bandcamp | Shop | Instagram