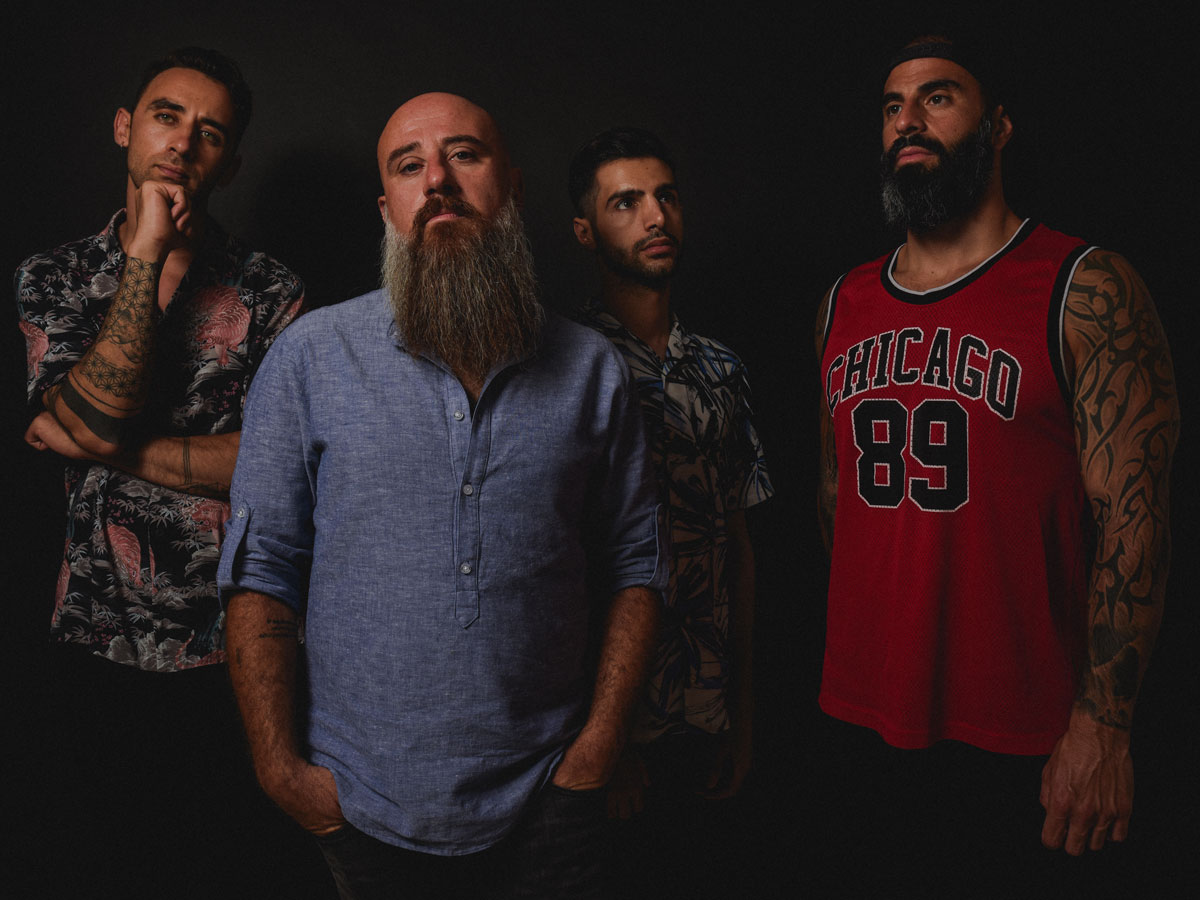 Cyprus neo-psych rockers ARCADIAN CHILD premiere solar new album 'Protopsycho' in full; out October 9th on Rebel Waves Records/Ripple Music!
From the Mediterranean Sea come the neo-psychedelic incantations of ARCADIAN CHILD, as the Cypriot foursome is ready to deliver its shimmering new album « Protopsycho » this Friday 9th October on Rebel Waves Records and Ripple Music. Stream its travel-inducing nine tracks now exclusively on Doomed & Stoned website! 

« The four-piece from Cyprus weaves ancient-sounding melodies (essentially folk music) into their sound – something that Grecian band Villagers of Ioannina City has pulled off quite successfully. (…) There's a warmth that pervades the entire album, the Sol-kissed Mediterranean betraying its presence especially in songs like "Snakecharm," "The Well," and the title track. An enchanting listen from edge to center.  » say Doomed & Stoned
Let the Mediterranean psych of « Protopsycho » enchant you HERE
ARCADIAN CHILD's third album 'Protopsycho' finds the mercurial Cyprus psychedelic rock quartet experimenting with new sounds to progress and evolve. Bathed in the sun-drenched sounds of the Mediterranean Sea, they deliver magnetic songs boasting a heady, sophisticated songwriting and hair-raising build-ups: their ritualistic psych rock echoes far and wide, in the vein of Dead Meadow, All Them Witches and Altın Gün. 

Let their warm and voluptuous incantations make you reach an unexpected spiritual climax, and rethink your vision of the European psych rock scene, as this incredibly talented four piece will take you slowly but steadily on a journey like no one else before them. Watch the band's new « Snakecharm » video here.
ARCADIAN CHILD 'Protopsycho'
Out October 9th on CD and digital via
Rebel Waves Records and Ripple Music
ARCADIAN CHILD are a mercurial psychedelic rock quartet based out of Limassol, Cyprus. Psyched, potent and intoxicating, they deliver their diverse rock melded with tripped-out ambience, hallucinogenic patterns, and cathartic outbursts. With sounds rivaling the squealing sirens of the Mediterranean up to the dark bellows of the West, Arcadian Child convey their psychedelic ritual in their jam-filled live shows where they spread their hypnotic vibrations. Boasting a heady swagger, sophisticated riffs, and purposeful lyrics, their music echoes far and wide.

Their 2017 debut album "Afterglow" was widely acclaimed and received compelling support from the growing international neo-psych scene and the Limassol psychedelic rockers signed with California-based Ripple Music in January 2018 to reissue it worldwide on vinyl. Their highly anticipated sophomore studio record was released in November 2018 through Ripple Music and Rebel Waves Records (formerly known as Rogue Wave Records) and received multiple raving reviews, hitting many year-end lists including the likes of The Obelisk and It's Psychedelic Baby Mag. ARCADIAN CHILD once again teamed up with Rebel Waves Records to release their third album 'Protopsycho' on October 9th, 2020.

REBEL WAVES RECORDS is an imprint of Californian label Ripple Music, bringing the finest alt-rock, psychedelic pop, post-punk and garage/lounge music to music lovers ears worldwide. 'Protopsycho' will be released on limited edition CD and digital on October 9th, 2020 and available to preorder now through Rebel Waves Records and Ripple Music.

ARCADIAN CHILD IS
Panagiotis I.G – Vocals & Guitars
Stathis Hadjicharalambous – Guitars
Andreas Kerveros – Bass & Backing Vocals
Constantinos Pavlides – Drums

ARCADIAN CHILD LINKS
Facebook⎪Bandcamp⎪Youtube⎪Spotify

REBEL WAVES RECORDS LINKS
Facebook⎪Bandcamp⎪Instagram⎪Shop