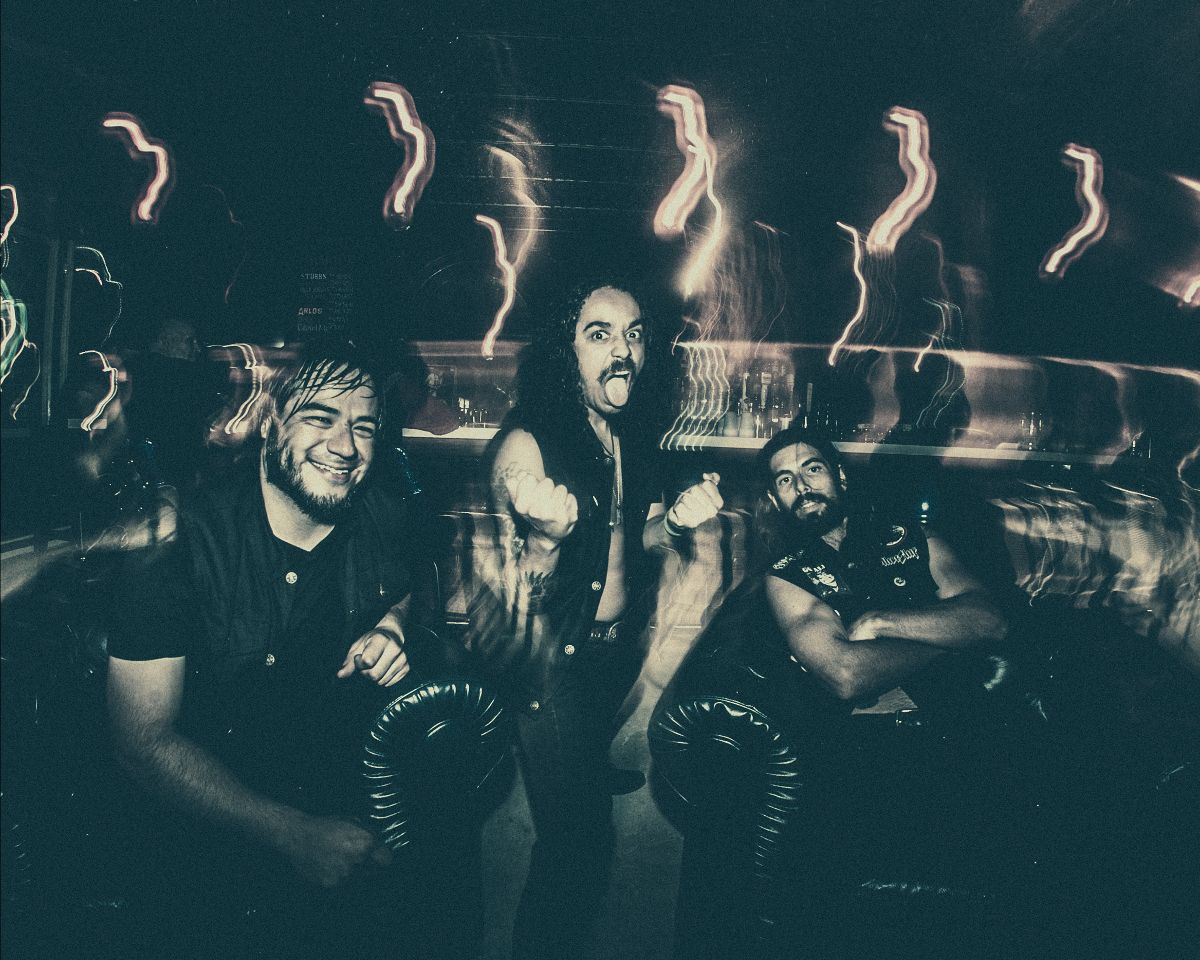 Austin rockers HOLY DEATH TRIO share details and first video off debut album 'Introducing…', out September 17th on Ripple Music!
Austin, Texas rock'n'rollers HOLY DEATH TRIO team up with Metal Injection to premiere the first video taken from their upcoming debut album 'Introducing…', due out September 17th and available to preorder on Ripple Music. Watch the band tear the roof off on « White Betty »!
Hand-picked by revered Ozzy bassist Blasko to release their debut album 'Introducing…' as the first release in his partnership with Ripple Music, HOLY DEATH TRIO present a Texas tornado of high octane rock 'n' roll and heavy cosmic beauty. Strap in and hold on tight, Holy Death Trio are gonna take you on a spiritual, riff-fueled trip through the cosmos that willl make you wanna bang your head, shake your ass and blow your mind!
?Get some action, watch new video « White Betty » ?
About the video, the band says: « White Betty is meant to be a high energy experience that mimics the energy of a live show. Our goal for this video was to make sure our crowd was as rowdy as possible and we delivered that. Coincidentally, after we smashed the guitar and set it on fire, we found out that Jimi Hendrix first smashed his guitar 55 years to the day at Monterey Pop. Our album also drops the same night Jimi Hendrix died and Black Sabbath releases Paranoid. Coincidence? I think not.« 
'Introducing…' will be released on September 17th through Ripple Music, with preorder available in the following formats:
– Rare Gold Nugget Edition vinyl
– Limited Edition splatter vinyl
– Black vinyl
– CD and digital
HOLY DEATH TRIO 'Introducing…'
Out September 17th on Ripple Music – PREORDER
Formed during a Mercury retrograde in Central Texas, the stars were truly aligned when HOLY DEATH TRIO began their sacred trip through the sonic waves. Raised on Hendrix licks and Iommi riffs in the land of big skies and southern blues, these Central Texas natives show both a reverence for the masters that came before them and a drive to carve their own footnote in the history of heavy music. With John P. Rosales' fiery guitar heroics and the killer, crushing rhythms of Jonathan Gibson and Trey Alfaro their performances have already become legendary.

Refining their anthems with an endless series of live shows, HOLY DEATH TRIO entered the studio with producer and engineer Charles Godfrey (Trail of Dead, Swans, Whiskey Myers) to record their debut full-length record. 'Introducing…' acts as a sacred trip through the sonic waves, reflecting an attitude of living each day like it's your last and embracing self-empowerment. This is the Holy Death Experience, and you're all welcome to join on September 17th, when the album will be officially released on Ripple Music.
HOLY DEATH TRIO links
Website⎪Facebook⎪Bandcamp⎪Instagram⎪Spotify
RIPPLE MUSIC links
Website⎪Facebook⎪Bandcamp⎪Instagram⎪Youtube