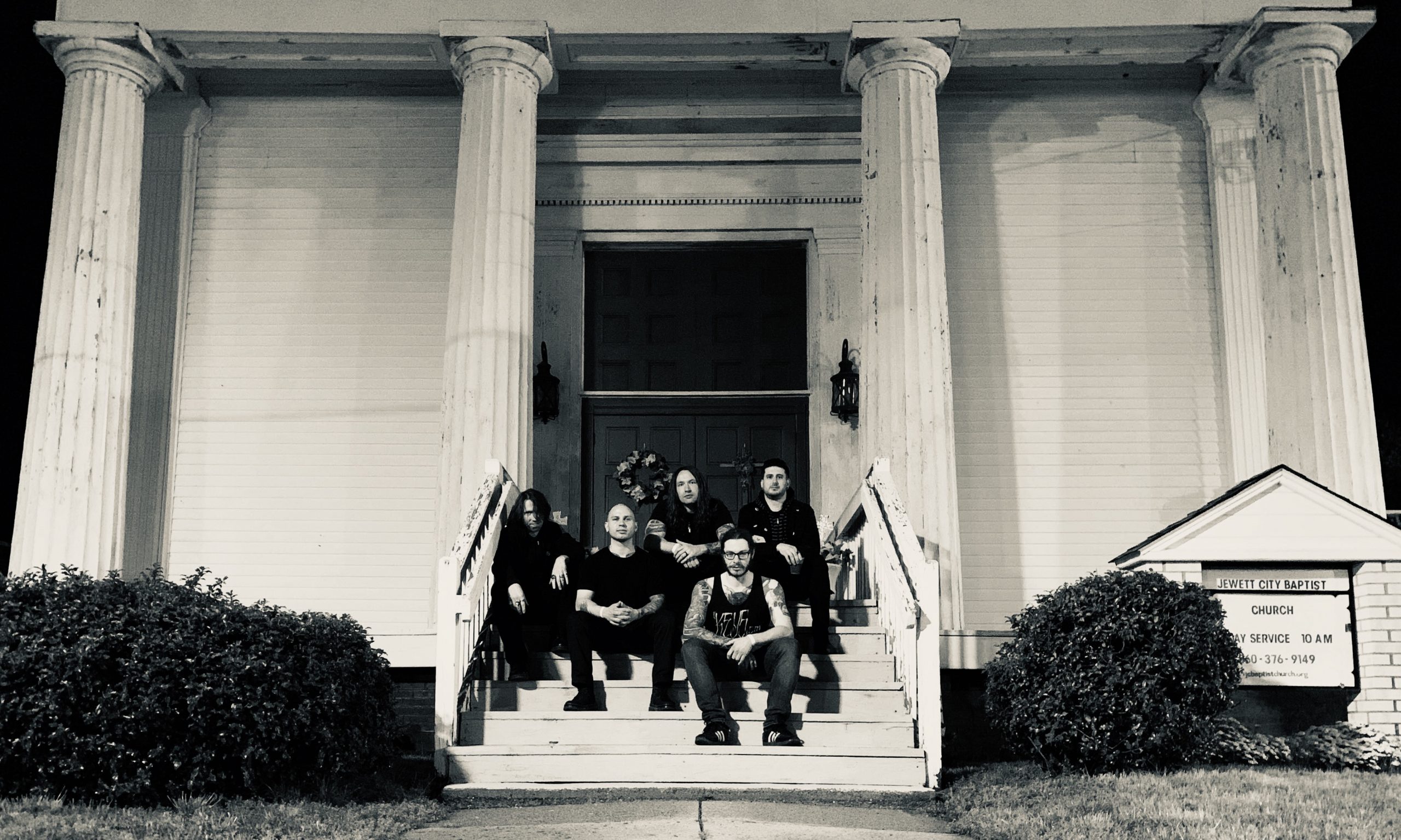 BONE CHURCH unveil first single and details for new album 'Acid Communion', out March 13th on Ripple Music.
Connecticut stoner metallers BONE CHURCH unveil a doom-laden second excerpt from new album 'Acid Communion' today, ahead of its release this March 13th on Ripple Music.

BONE CHURCH's new album 'Acid Communion' is an intense, proto-metal journey through a colonial era New England village, rife with the evils of witchcraft. The album tells tales of downtrodden townsfolk, suffering at the hands of a satanic cult. All under the omnipresent eye of the local church. The Bone Church. A heavy, blues-laden tale of sonic folklore. 
Check out « Iron Temple » via Astral Noize
« When we started working on the songs for the album, I kept coming back to this idea that they're all occurring in the same colonial-era New England village. Each song is being told from a different character's perspective. The village is under heavy oppression from an evil cult operating out of the local church and the character in Iron Temple is aware of what's happening. He sees the church for what it really is and is trying to warn others. As far as writing the song, it started with that main riff we keep returning to, which I had on the back burner for a while. The name was there very early on too. Every time we went to work on it, it just seemed like it needed to sound bigger and more epic, so that's where we went with it. I never want to fight with a song. If it calls for a solo section that's several minutes long, so be it. » enlightens lead guitarist Dan Sefcik. 
BONE CHURCH 'Acid Communion'
Out March 13th on Ripple Music
European preorder / North American preorder
BONE CHURCH is a heavy Rock & Roll band from New Haven, CT. Formed in 2016, they're primarily influenced by the era when rock was transforming into the earliest forms of heavy metal, but still had its feet planted in the blues. Their sonic foundation is built upon that of classic bands like Black Sabbath, Led Zeppelin, Peter Green's Fleetwood Mac and The Jimi Hendrix Experience; with elements of doom, metal, and psychedelia incorporated to complete their sound.  
BONE CHURCH are
Jack Rune – Vocals
Dan Sefcik – Guitar
Nick Firine – Guitar
Pat Good – Bass
Rock Sickinger – Drums

BONE CHURCH LINKS
Facebook⎪Bandcamp
Ripple Music: website⎪Facebook