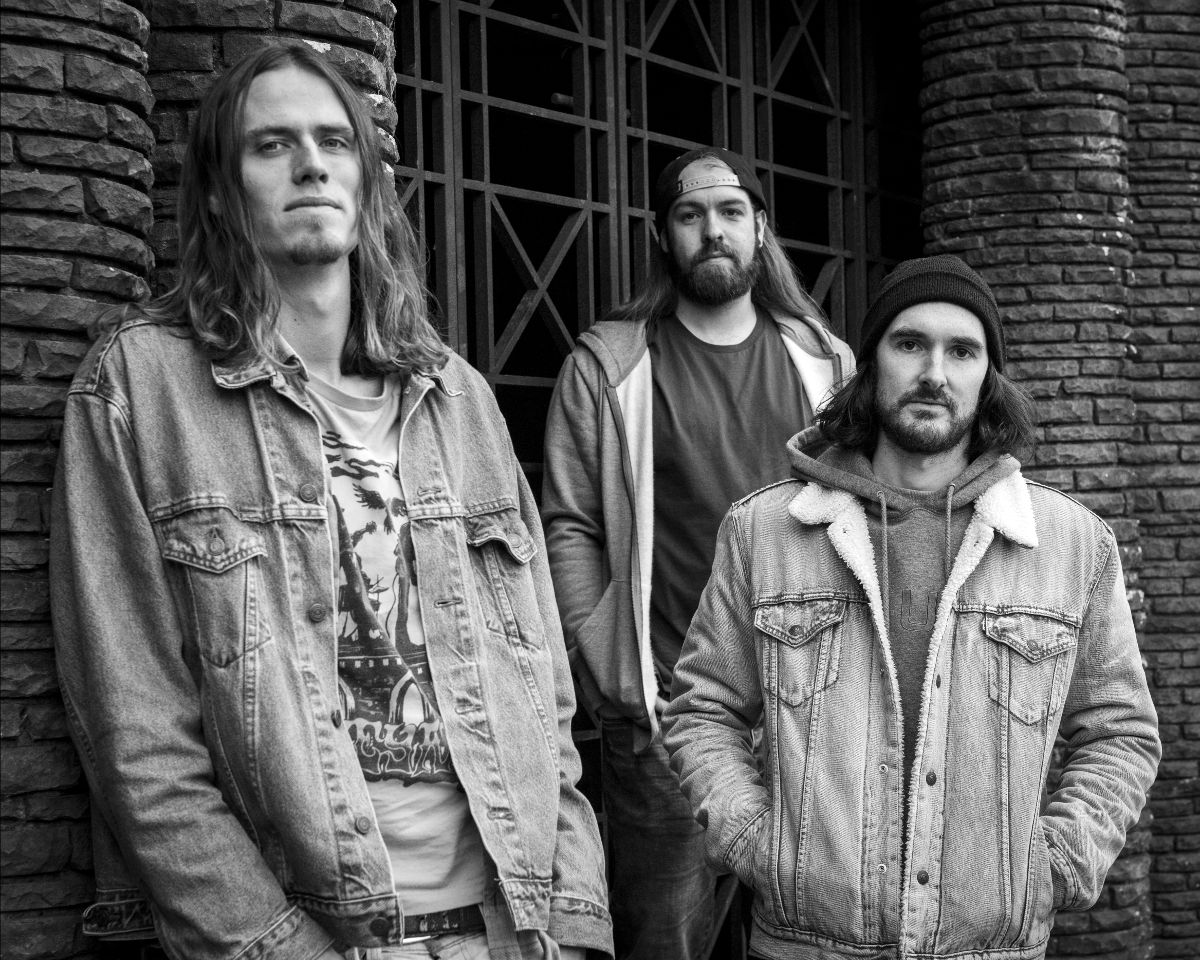 British heavy blues goldsmiths RITUAL KING share self-titled debut LP in its entirety ; out 21/02 on Ripple Music.
UK stoner blues goldsmiths RITUAL KING stream their debut album 'Ritual King' in its shimmering entirety via Doomed & Stoned website exclusively, before its release this February 21st on Ripple Music. 

RITUAL KING tell us more about this new record: « To us, the album is a collective piece of how we have developed as musicians, as well as the personal experiences we've undergone. With this being our first album, we've been pushing to get it to a standard where we can be proud of the release. Getting to this stage has certainly been challenging with gigging regularly and being on the road a lot of the time. But it's worth it when you see your efforts come together like this, and we're stoked to have Ripple Music backing us for our debut. » 
Get caught in a riff whirlwind with new LP « Ritual King«   
« One of the most compelling heavy psych albums of the year in the Ripple Music release of their self-titled masterpiece (…) a wholly engaging and exciting album that brings out the very best in the medium with deft rhythms and virtuosic riff wizardry. The way the songs flow into one another like a great epic road trip across the morning desert is truly a treat. » comments Doomed & Stoned editor Billy Goate.

RITUAL KING 'Ritual King'
Out February 21st on Ripple Music
PREORDER
  With an energetic style blending a mixture of riff rock and heavy psych influences, Manchester, UK three-piece RITUAL KING has been compared to Fu Manchu for the greasy hot-wheeling sound, Graveyard, Blues Pills and Elder for the blues-laden, progressive wreath. Constant gigging and touring throughout the UK and Europe has helped thembuild a dedicated grass roots following, and they show no signs of slowing down. A powerful stage presence and driving riffs are key to their identity, and they've been described as "original and refreshing with retro roots ». With the release of their debut album, Ritual King are ready to deliver their music far and wide to the true riff believers.  
RITUAL KING are Jordan Leppitt – Lead Vocals & Guitar
Dan Godwin – Bass 
Gareth Hodges – Drums & Backing Vocals

RITUAL KING LINKS
Facebook⎪Website
RIPPLE MUSIC LINKS
Website⎪Facebook⎪Bandcamp⎪Shop