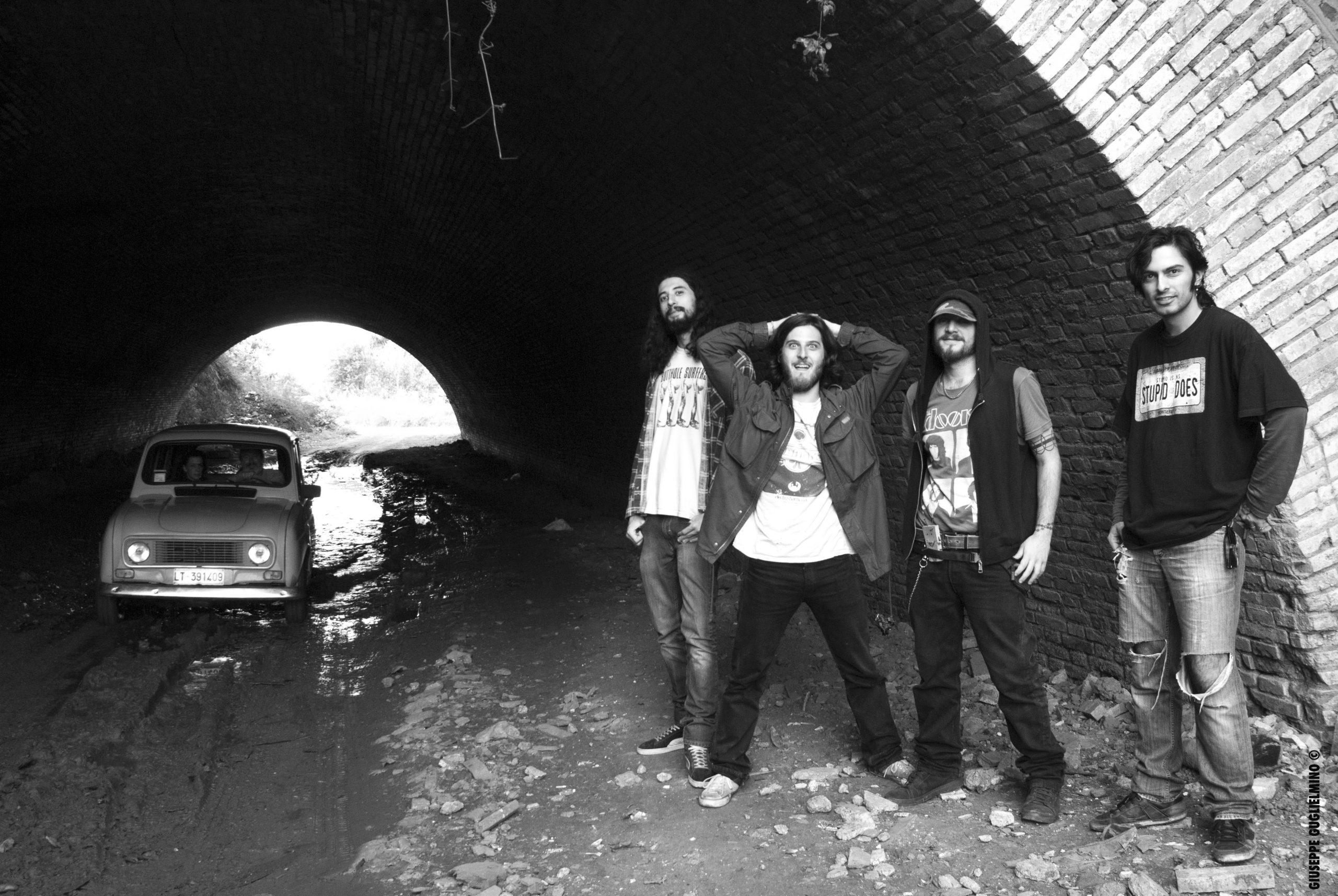 Italian noise stoner quartet BEESUS on tour across Europe this January; debut album out next week!
Italian noisy stoner rockers

BEESUS

are set to embark on an extensive European tour right after the Christmas break, to spread the fuzz and holy licks off their debut record « The Rise Of Beesus », out next week on Goodfellas and New Sonic Records. 
Catch BEESUS on their European tour this winter:
07.01 – Parma (Ita) Circolo Arci MU
08.01 – Switzerland TBA**
09.01 – Montpellier (Fr) Up Down**
10.01 – Toulouse (Fr) L'Internazionale
11.01 – Zaragoza (Sp) Sala Credence
12.01 – Madrìd (Sp) Funhouse Musicbar
13.01 – Portugal / Spain TBA
14.01 – Bordeaux (Fr) L'Antidote
15.01 – Paris (Fr) Le Piccolo
16.01 – La Louvrìere (Be) Cafè Des Arts**
17.01 – Diest (Be) Jeugdhuis Tijl
19.01 – Halle (De) Hühnermanhattan***
20.01 – Dresden (De) Ost-Pol***
21.01 – Liepzig (De) TBA***
22.01 – Wien (AT) Cafe Carina
25.01 – La Chaux de Fonds (Ch) Bikini Test Bar
26.01 – Ins (Ch) Schuxenhaus
27.01 – Basel (Ch) Swarze Erle
28.01 – Olten (Ch) Coq D'Or
29.01 – Luzern (Ch) The Bruch Bros
30.01 – Salzburg (At) Mark 
31.01 – Zero Branco (It) Altroquando
12.02 – Roma (Ita) Zoobar
** with Denizen
*** with DieselOkkult
Check out new album « The Rise Of Beesus » in full
HERE
Watch the official video for « Stonerslam »
HERE
BEESUS was formed in 2010 in Roma by five young men whose minds were filled with dreams, psychotropic substances, as well as sonic material like The Jesus Lizard, The Doors, Alice In Chains, Electric Wizard… More than just being a group of friends playing music, they had musical ideas, words to declare and a vision to share. Quickly turning into a four-piece, they released their first demo in 2011, played a few gigs along with heavy psych acts such as Myroors, Mars Red Sky, 1000Mods, Morkobot, then eventually went into a hiatus until the year 2015.
Their debut album entitled « The Rise Of Beesus » was recorded live and encapsulates within nine songs what this one of a kind outfit is all about: blending the noisy crunchy flavor of 90's heaviest alt-metal outfits like The Melvins or Mudhoney up to date, while coating it with a thick hazy thundercloud of fuzzed-out riffs.
Debut album « The Rise Of Beesus »
Out December 17th on Goodfellas and New Sonic Records