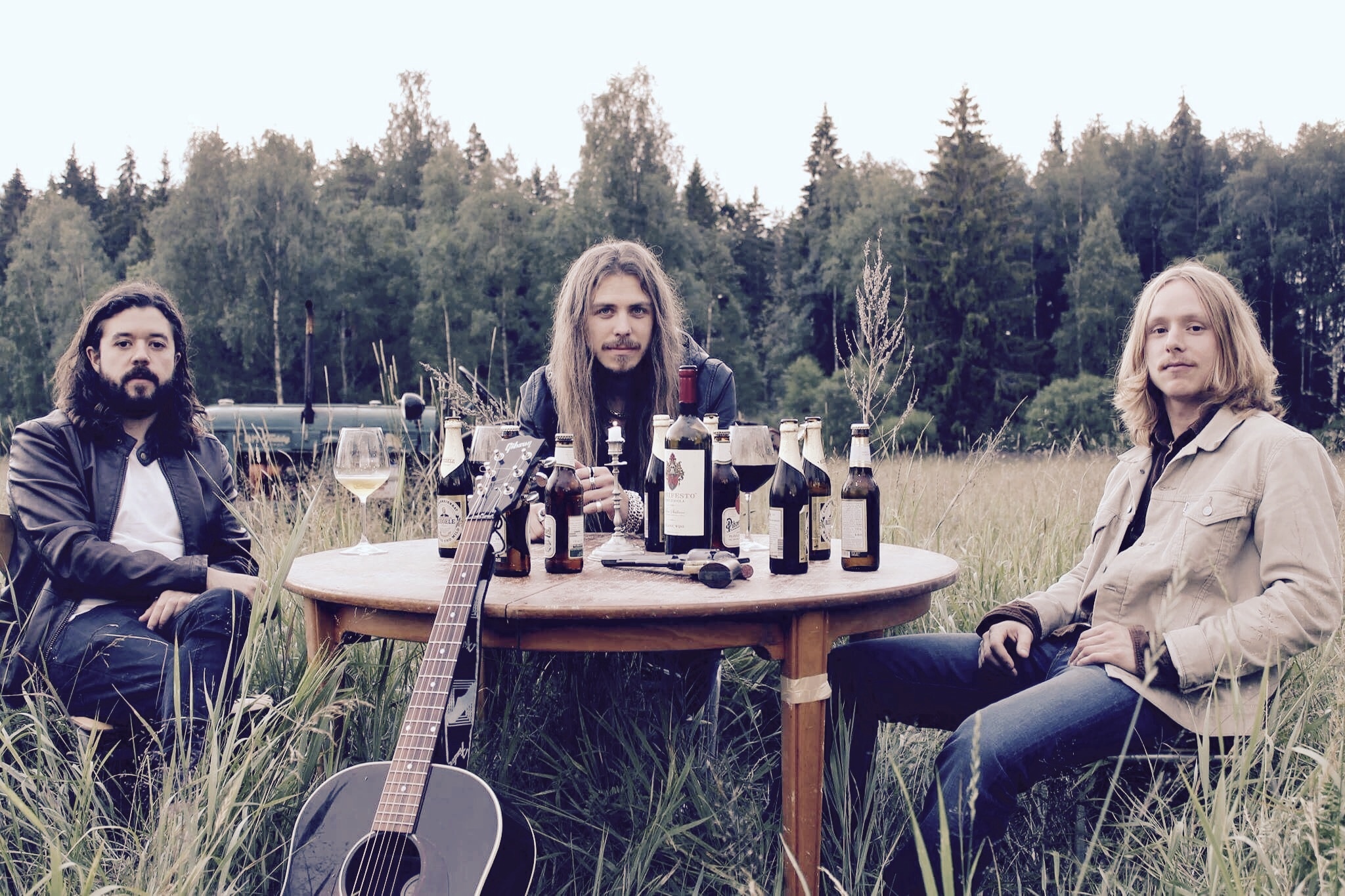 70's blues rock maestros STEW unveil gorgeous « Goddess » ballad ; debut album "People" out October 11th on Ripple Music
Swedish blues rockers STEW unveil a scorching hot new track off their upcoming debut album "People", landing October 11th on Ripple Music.
Markus Åsland's hot and groovy vocals will lead your way to this promising debut album, which brilliantly explores the blues rock spectrum. Taking its cue from soul, psych, acid rock, and pretty much all the good vibes coming from that an unforgettable era that brought about what we now call cosmic rock. Rory Gallagher and Stevie Ray Vaughan may come to mind when listening to "People", yet this is no surprise: STEW have brought back a maestria in modern blues that is utterly soulful and filled with irresistible hooks.
Get consumed by Stew's « Goddess » HERE
« These cats seem to have a pretty solid grasp on a classic sound and how to make it work in a modern context. » describes The Obelisk, while the bandadds: "Just like the first EP, the whole album is recorded live except from vocals and solos. The recording of the album was finished in nine days at Studio Oktober, Karlskoga with engineer Jonas Ljungkvist. We wanted the album to be a classic rock sounding album like the ones from the 70's that we love." 

STEW Debut album « People »
Out October 11th on Ripple Music
Preorder here
TRACK LISTING :
1. Intro
2. Right On Time
3. People
4. Newborn
5. Endless Journey
6. Play The Fool
7. Godless
8. Afraid Of Getting Nowhere
9. Sweet And True
10. Fruits
11. Morning Again 

STEW is a Swedish power trio consisting of Markus Åsland (Bass/Vocals), Nicklas Jansson (Guitar), and Nicklas Dahlgren (Drums). With a strong passion for late 60's and 70's rock, these like-minded gentlemen met in early 2017, and quickly started jamming, writing songs and even sharing the stage together. This perfect symbiosis had to be put to wax, "Hot" was recorded during a live session and released on the 1st of June 2018.

UK's Classic Rock Magazine picked the first track "Might Be Keeping You" and included it to their 'Best of the Year 2018' cover CD, which was the beginning of some great feedback from international press. Time for the trio to return to the studio and find a label to release their sophomore album… which they did, for the stunning "People" will see the day on October 11th via US mighty powerhouse Ripple Music!

STEW are:
Markus Åsland – Bass & Vocals
Nicklas Jansson – Guitar
Nicklas Dahlgren – Drums

STEW LINKS
Facebook⎪ Bandcamp⎪Ripple Music