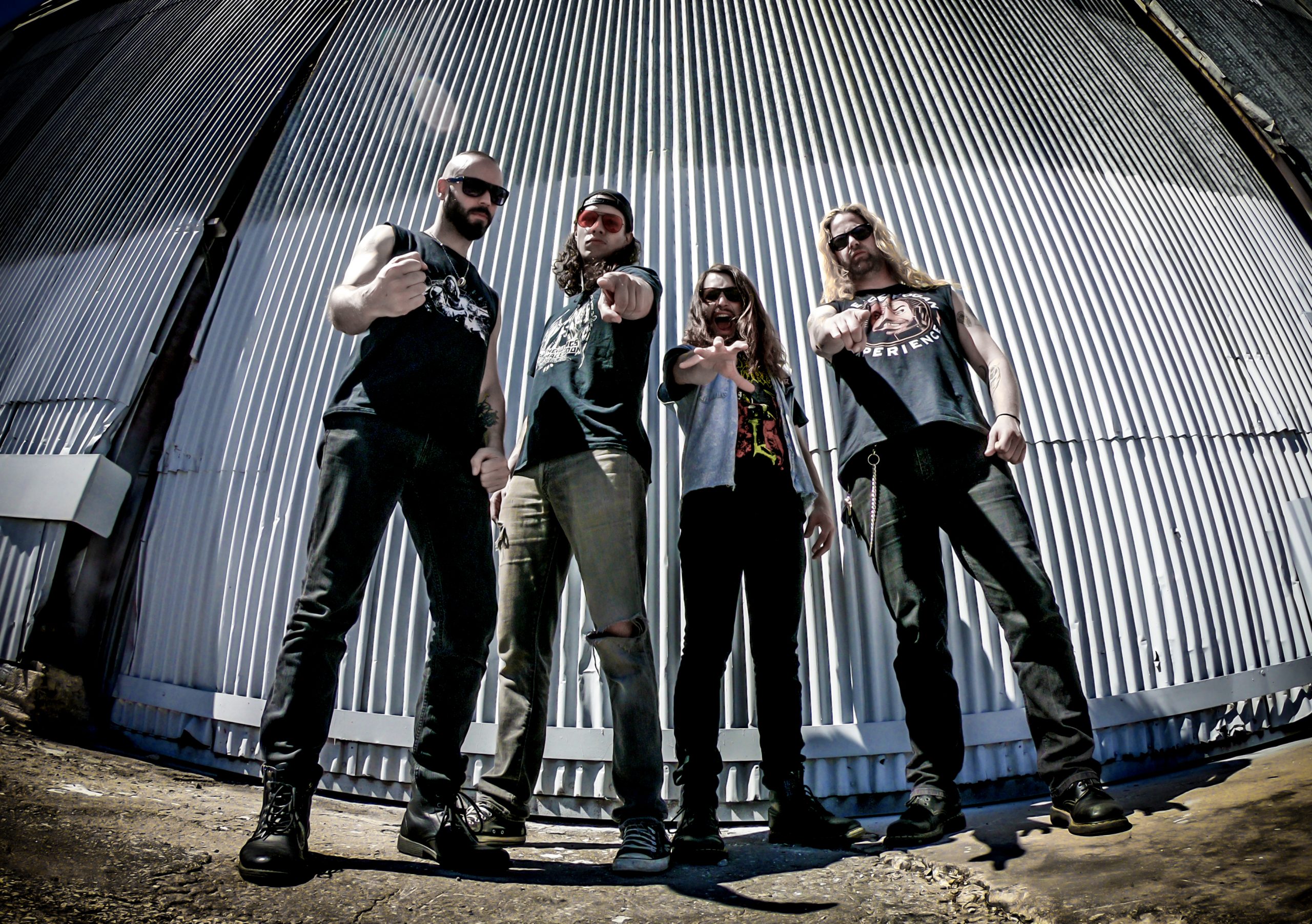 L.A. heavy metal unit VOID VATOR to release debut album on Ripple Music this November 22nd ; stream rip-roaring single on Metal Injection!
Heavy metal hard-hitters VOID VATOR announce their signing to Ripple Music for the release of their debut album 'Stranded' on November 22th. Check out rip-roaring new single 'Monster' exclusively now on Metal Injection!
VOID VATOR position themselves as worthy heirs of the New Wave of Traditional American Heavy Metal with eight blistering and massive tracks. Counting on Bill Metoyer's production skills (Slayer, Body Count), the L.A. four-piece is delivering a sharp, pedal-to-the-metal brand of heavy. "Stranded" is filled with impeccable hooks and driven by a contagious energy that will make any decent human headbang to death, the 'metal up your ass' way.
Get ready to rumble with new single « Monster » HERE
« We are very proud of this album. All the songs have elements of Heavy Metal, Hard Rock and even some 90's rock when it comes to the vocal melodies. In this day and age of overly produced and overly polished music, we wanted to make sure that this album was as raw and as real as we could get away with, a true representation of our sound. That's why we got legendary metal producer Bill Metoyer to produce this album. Even though we are labeled as a metal band you can hear different elements from different genres and I think that's what makes our sound special. This is also something that happens naturally when you get four different musicians to collaborate with out any preconceived notion of 'what we want to sound like' besides energetic and hooky. » says vocalist and guitarist Lucas Kanopa. 
"Stranded" was initially recorded and self-released as a digital 6-track earlier this year. VOID VATORrecently inked a deal with Ripple Music, and will release "Stranded" as a full-length with two new songs and a new track listing on November 22th.
VOID VATOR New album « Stranded »
Out November 22th on Ripple Music – PREORDER

TRACK LISTING :
1. Put Away Wet
2. Toxic Waste
3. Nothing to Lose
4. Inside Out
5. Everything Suxs
6. Come to Hand
7. Stranded
8. Monster
Los Angeles-based hard-rock/heavy metal VOID VATOR are striking since 2014, and have quickly developed a reputation as a take-no-prisoners live act. They collaborated with Grammy nominated producer Ulrich Wild (Pantera, Deftones, Metalocalypse) on their 2017 debut EP "Dehumanized" on WURMgroup. Void Vator dove back into the studio with world renowned producer Bill Metoyer (Slayer, DRI, Body Count) to record their 6-track self-released EP « Stranded ». Eager to once more take to the wicked ways of the road, the « Skeleton Crew » tour will take Void Vator further than ever before, spanning a full month and reaching out to northeastern US cities including NYC, Boston, and New Haven. 
VOID VATOR LINKS
Website | Facebook⎪Twitter | Bandcamp⎪Instagram