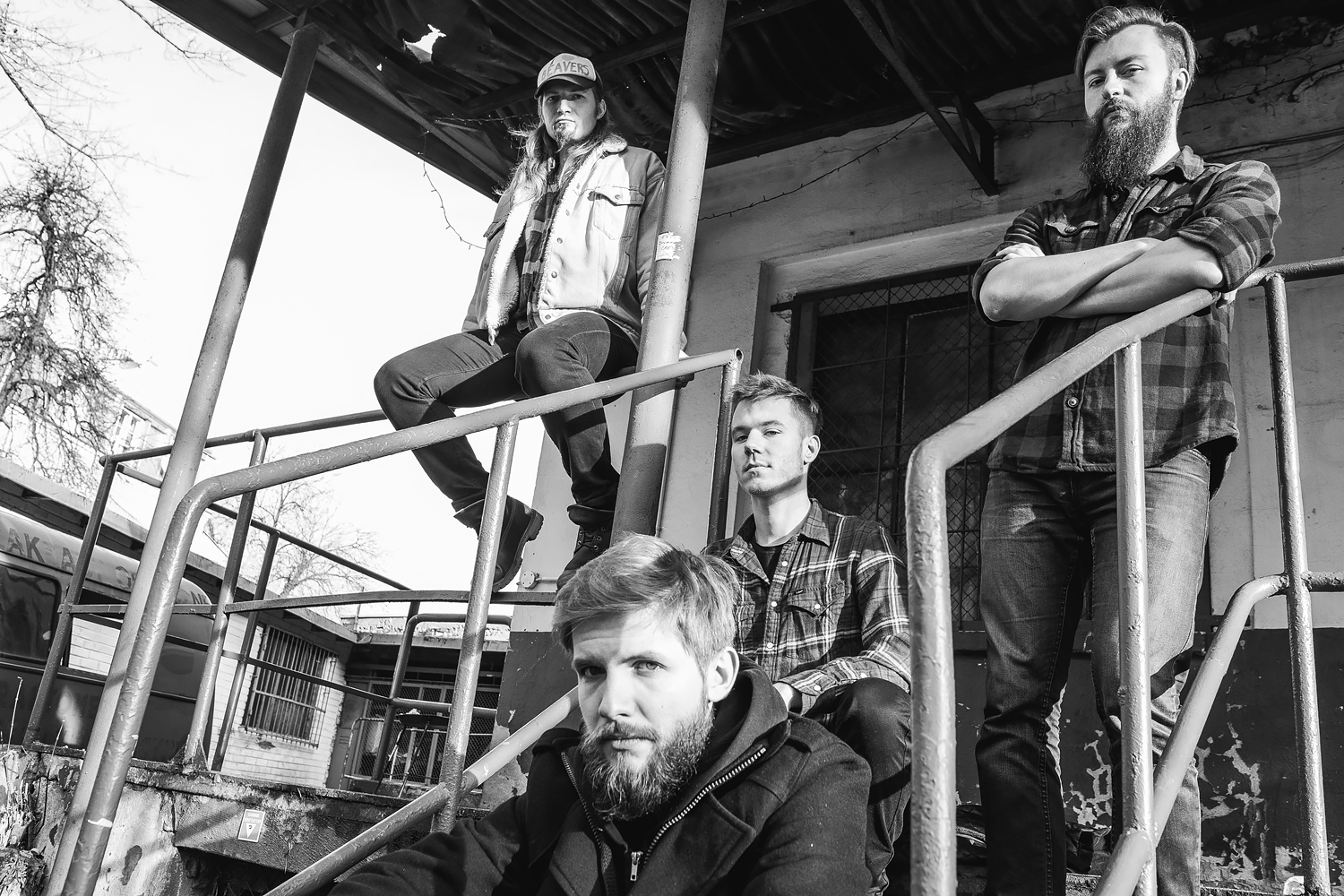 Behold the starship. . . Poland's doom lords SUNNATA return with new album « Zorya » this spring.
Warsaw-based magnificent heavy unit

SUNNATA

is back with their sophomore full-length entitled « Zorya ». Described as « deeper and heavier » by the band and largely influenced by Slavic myths, this is one record meant to cast a spell on all heavy music worshippers… 
« Zorya is totally different than Climbing the colossus from top to bottom, says drummer Robert Ruszczyk about this new album. Sound, songs, atmosphere and our approach has changed and evolved towards something deeper, yet less direct. It means that Zorya is definitely heavier, but not that aggressive.« 
SUNNATA – New album « Zorya » out in spring 2016…
SUNNATA (sanskrit, noun for « voidness », « emptiness ») is a soundscape, where noise crossfades clearness – where walls of fuzz, delay and reverb confront the monolith of absolute silence. Driven by addiction to low frequencies, SUNNATA merge psychedelic trips, doomed & catchy heavy riffage with oriental vibe along with grungy vocals and intense grooves.
Known from expressive live performances, the Polish four-piece has already been invited to share stages with headliners like Conan, Kylesa, Ufomammut or Suma, just to name some of the most remarkable influencers. Their debut full-length Climbing The Colossus has gained notable feedback from many printed and online journals, thanks to their monstrous, agressive and fuzzed-out steamroller songs. 
After a year and half wisely spent writing and experimenting, and a mere four days in Satanic Audio studios (Thaw, Belzebong, Weedpecker), SUNNATA are now ready to deliver their second album Zorya, which they describe as « an exploration of impermanent nature of sound, full of rapid changes and distortion overdose ».