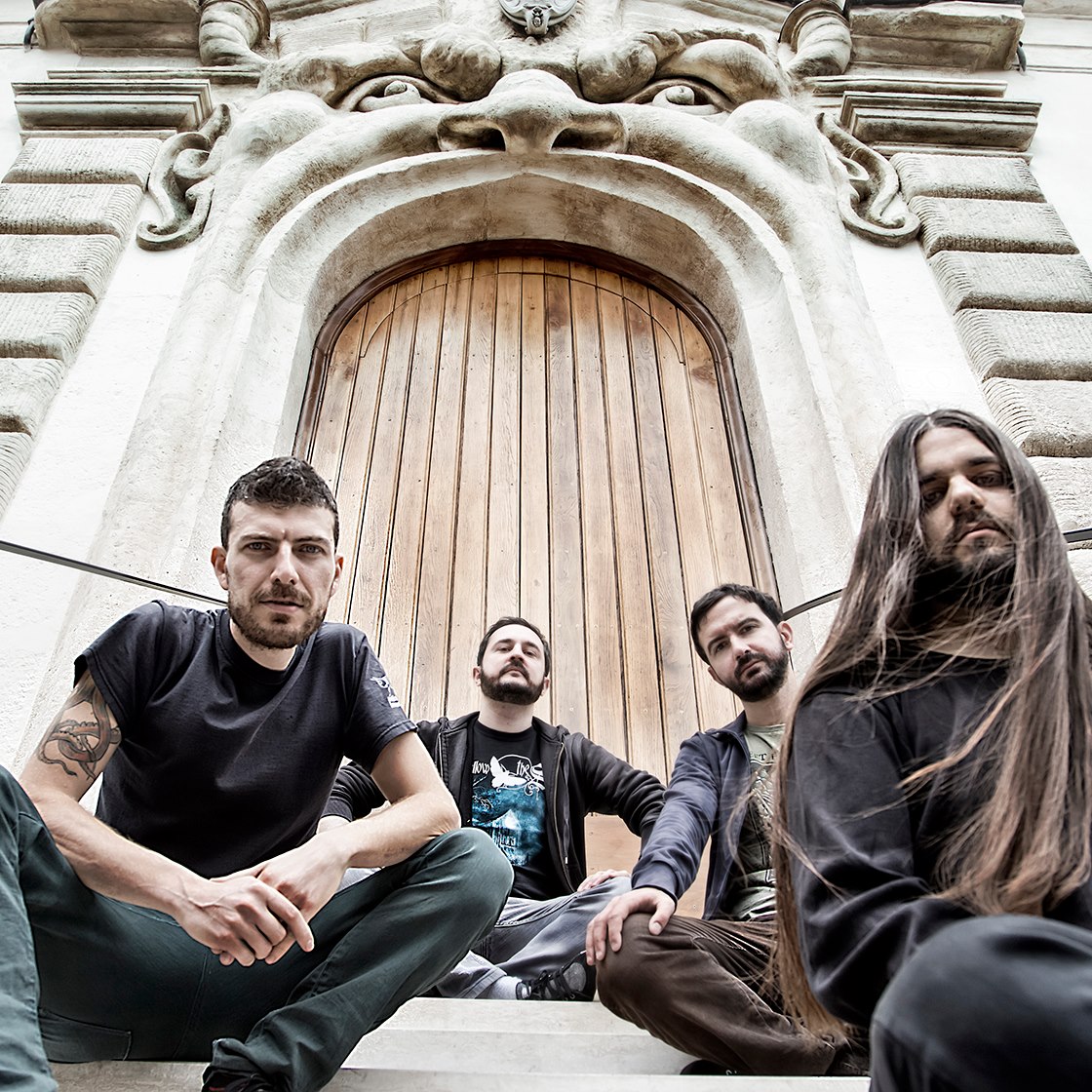 Cinematic post-metal masters JUGGERNAUT to unveil first single off their new album; out October 11th on Subsounds Records.
Italian post-metal merchants JUGGERNAUT return with their most complex, powerful and strongly evocative instrumental record to date. They share a first single taken from their cinematic sludge metal masterpiece « Neuroteque », due out October 11th on Subsounds Records.
Listen to Orbitalia NOW!
Neuroteque, the place where everything is allowed, where everything takes the risk of becoming something else. Urban and science fiction scenarios overlap with bucolic and mystical incursions, sweet lullabies turn into screams, a stealthy step becomes a crazy ride.
On their upcoming, third album, the four-piece band JUGGERNAUT from Rome, Italy, deliver seven tracks as the seven different doors to enter Neuroteque: A lisergic menu of cinematic progressive, metallic psychedelia, mellow and disturbing atmospheres. This record holds seven stories of harmonic and emotional transformation, seven winding paths towards Neuroteque.
Says the band « Neuroteque is a new step forward in the research and definition of the way we think music. It certainly picks up where « TRAMA! » left off, but new images and emotions shuffle the cards towards a more abstract, caleidoscopic and exciting trip. We are immensely proud and anxious to share our new studio work with everyone! « 
JUGGERNAUT New album « Neuroteque »
Out October 11th on Subsounds Records
Preorders available here

 TRACK LISTING:
1. Limina
2. Astor
3. Ipnonauta
4. Charade
5. Titanismo
6. Aracnival
7. Orbitalia
JUGGERNAUT is a Roma based four-pieces, enjoying complex, powerful and strongly evocative instrumental music, immersed in obscure and grotesque atmospheres. After the band's second and critically acclaimed album « TRAMA! » was released (2014, Subsound Records), they performed countless stages all over Italy and Europe, including the prestigious Euroblast Festival in Köln, Germany (with Cynic, Between The Buried And Me, Monuments, Leprous…). JUGGERNAUT shared the stage with acts such as Soen (with Martin Lopez, ex-Opeth), Philm (with Dave Lombardo, ex-Slayer), Amenra, Today Is The Day, Red Sparowes and Zu. 
JUGGERNAUT are
Andrea Carletti – electric and acoustic guitars, sitar, samples
Roberto Cippitelli – bass, glockenspiel, vibraslap, synth
Matteo D'Amicis – drums, ATV aFrame, egg and soft shaker, tambourine, tabla, senasel, trash can
Luigi Farina – electric, acoustic and classical guitars, synth
JUGGERNAUT LINKS:Facebook⎪Bandcamp⎪Subsounds Records