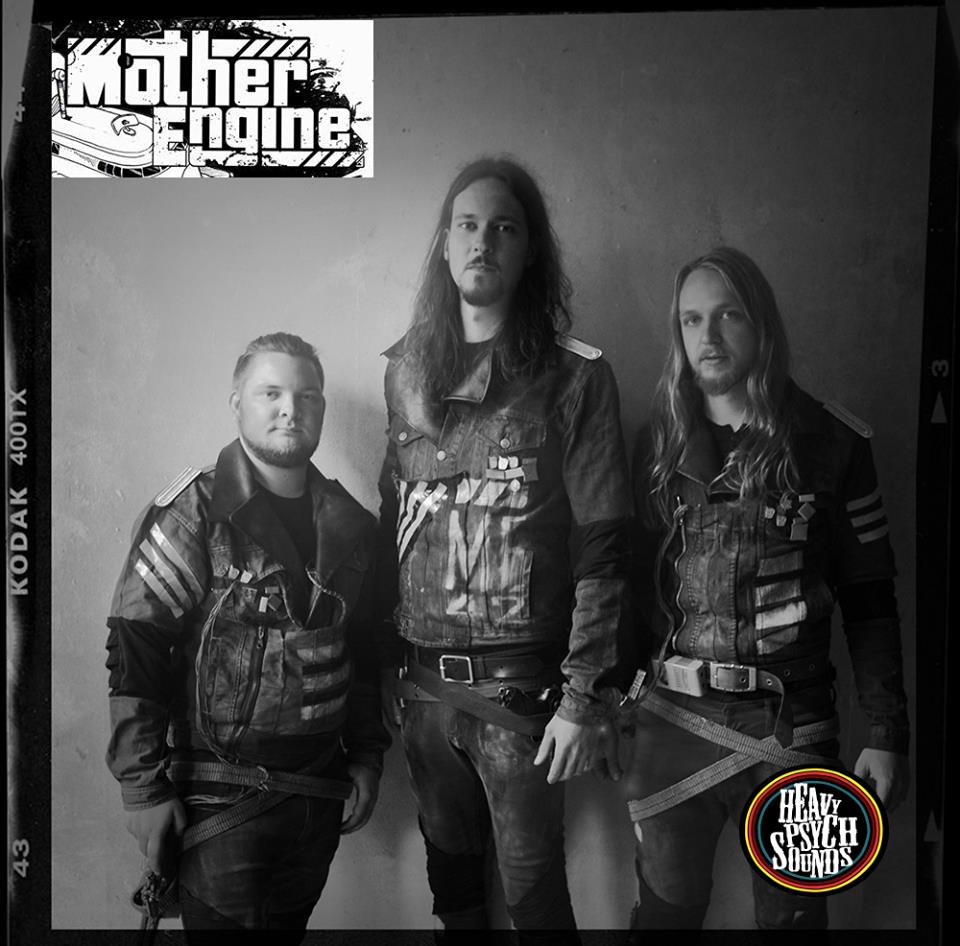 Heavy Psych Sounds sign Germany's stoner rock gem MOTHER ENGINE ; third album due out this fall on the label.
European riff powerhouse Heavy Psych Sounds added one more gem to their brilliant roster today, with the signing of German stoner/psych rock craftsmen

MOTHER ENGINE

 for their third album to be released this fall. Stay tuned for more tunes!   
MOTHER ENGINE plays instrumental rock music influenced by stoner and post-rock as well as the trippy psychedelic rock of the 60s and 70s, and indigenous German krautrock. It's no real surprise that the journey of that spaceship actually began on the stage of a big German stoner rock festival in the year 2013. What we talk about is a spirit of DIY, uncompromising endurance, and the strong will to play every single stage. After two records (« Muttermaschine » in 2013 and ' »Absturz » in 2015) and appearances at some of the most important stoner festivals like Stoned from the Underground, Freak Valley Festival, Sonic Blast Moledo, Into the Void or Rotormania, it seems like they got their landing permission on the European stages for heavy psychedelic music.
In the fall of 2017, MOTHER ENGINE will release their third studio album « Hangar » and embark on a 6-week long tour through Europe to present their new material.
MOTHER ENGINE are
Chris Trautenbach (guitar)
Cornelius Grünert (drums)
Christian Dressel (bass)