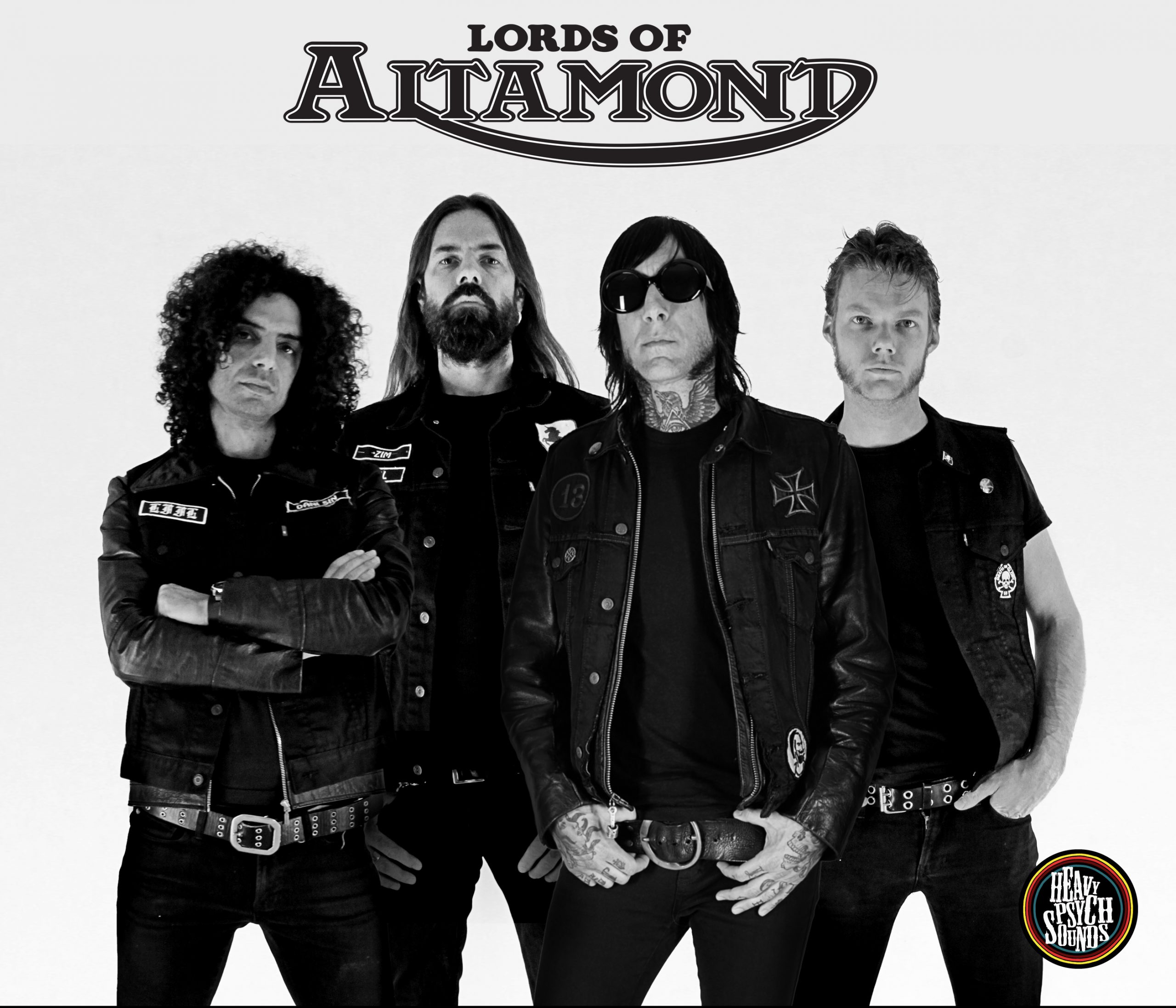 L.A. garage rock'n'rollas THE LORDS OF ALTAMONT announce summer and fall European tour dates!
L.A. based mighty garage rockers THE LORDS OF ALTAMONT will embark on a full European tour this summer and fall in support of their upcoming new release « The Wild Sounds of The Lords of Altamont » on HPS Records.

The rock'n'roll tornado will hit France, Spain, Italy and Belgium. TLOA's sixth full-length « The Wild Sounds of The Lords Of Altamont » is due out October 6th on European label Heavy Psych Sounds.
THE LORDS OF ALTAMONT ON TOUR
28/07 : FAST & LOUD FESTIVAL – Macon FR
29/07 : SPAKEMOTUTOFESTIVAL, Sanguinetto, Verona IT
30/07 : GROOVE, Lugo, Vicenza IT
31/07 : TRUE NATURE, Sezzadio, Alessandria IT
01/08 : HANA-BI, Marina di Ravenna IT
02/08 : BLAH BLAH, Torino IT
05/08 : ROADKILL FESTIVAL – Waarschoot BE
06/10 : Le Brise Glace – Annecy FR
07/10 : Les Abattoirs – Bourgoin-Jallieu FR
10/10 : L'Escale – Le Havre FR
11/11 : La Ferme d'en Haut – Villeneuve d'Ascq FR
12/10 : Le Poche – Bethune FR
13/10 : De Casino – Sint Niklass BE
14/10 : Le Point Ephémère – Paris FR
17/10 : le Molotov – Marseille FR
18/10 : Secret Place – Montpellier FR
19/10 : El Mediator – Perpignan FR
20/10 : Cri'art – Auch FR
21/10 : Pavillon 108 – Fumel FR
23/10 : Rocksound – Barcelona ES
24/10 : Loco Club – Valencia ES
25/10 : Lopez – Zaragoza ES
26/10 : Boite – Madrid ES
27/10 : Porta Caeli – Valladolid ES
28/10 : Satelite T – Bilbao ES
The story of the band who would be soon known as THE LORDS OF ALTAMONT gets a proper start in 1999. A son of Southern California and a veteran of the SoCal music scene, Jake Cavaliere – with numerous bands and projects from garage to punk dating back to the late 80s under his belt – enlisted fellow motorcycle rider and bandmate of instro/surf sensation The Bomboras, Johnny Devilla, to form something new. Max Eidson, Doran Shelley, and Gabriel Hammond rounded out the original lineup known as "The First Five". Besides holding their first show at the legendary venue The Garage in Hollywood, high points include touring as the support act for their primitive rock'n'roll idols The Cramps, infamous rock gods The Who as well as counting late Michael Davis of the MC5 as a past member.
Through personnel changes and various adventures over the past 17+ years, THE LORDS OF ALTAMONT continue to release albums and Jake "The Preacher" Cavaliere, along with his assemblage of gritty and talented personalities, continues to captivate audiences with unparalleled, hard-driven performances over the world.
THE LORDS OF ALTAMONT are
Jake Cavaliere
Dani Sindaco
Rob Zimmerman
Steven Van Der Werff