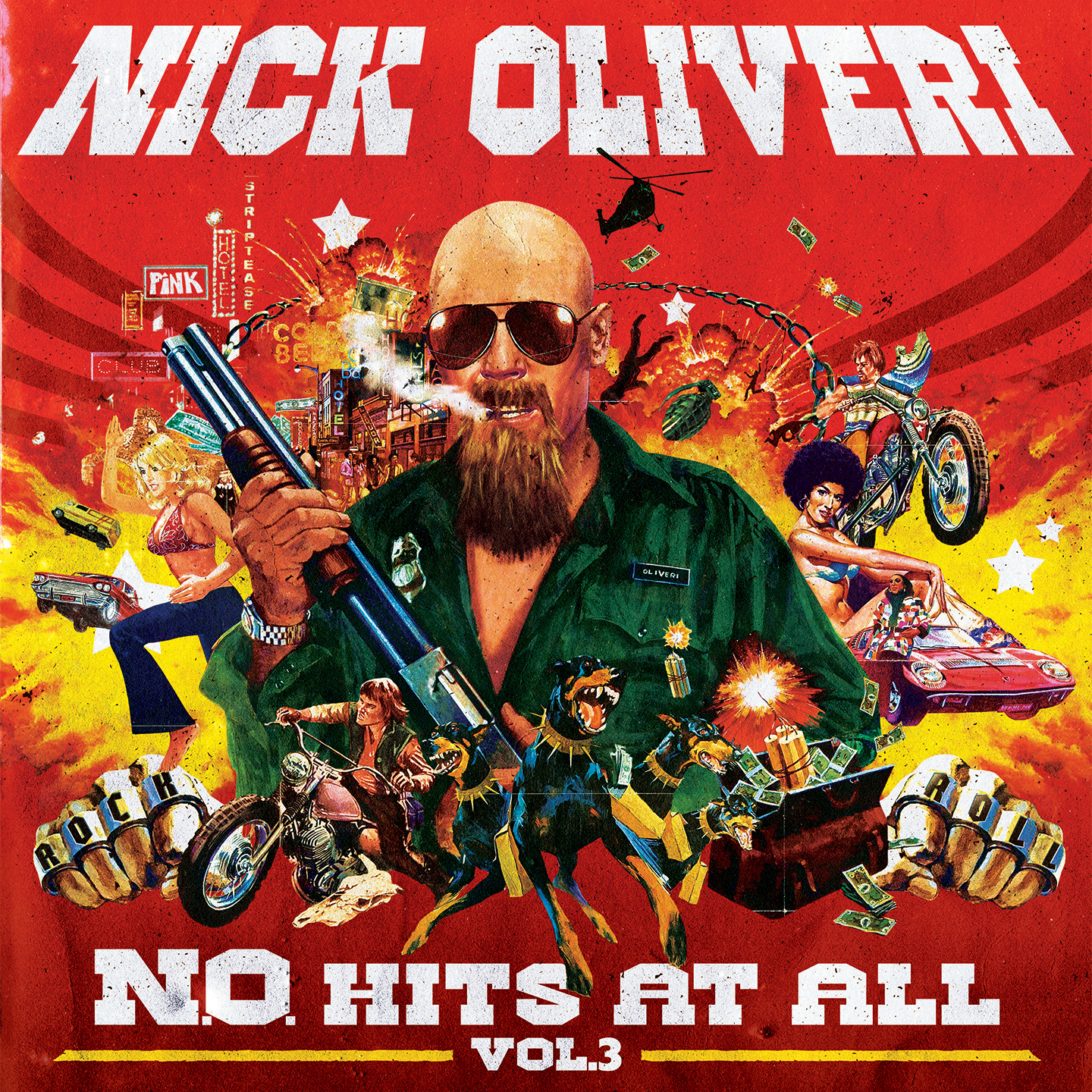 Desert punk NICK OLIVERI unveils cover and tracklist for his « N.O. Hits At All Vol. 3 » on Heavy Psych Sounds!
Palm Desert's rock legend 

NICK OLIVERI 

is back this October 20th with the third episode of his « N.O. Hits At All » series on Heavy Psych Sounds, including an unreleased song from Kyuss Lives! 
Following the 2016 and 2017 issuing of « N.O. Hits At All Vol.1 » and « N.O. Hits At All Vol.2« , which put together songs from his numerous projects and collaborations over the past 25 years, such as Dwarves, Queens Of The Stone Age, Komatsu, Death Acoustic, Winnebago Deal or Royale Deamons (with Wino and Joey Castillo), NICK OLIVERI returns this October 20th with a new batch of rock'n'roll, stonery and punk-infused bullets!
« N.O. Hits At All Vol.3 » will see a black/colored vinyl, CD and digital release. It features an exclusive Kyuss Lives! song, as well as Royale Deamons, Dwarves, Plan B, He Who Can Not Be Named, and Melissa Auf Der Maur's Hand Of Doom.
NICK OLIVERI « N.O. Hits At All Vol. «  »
Out October 20th on Heavy Psych Sounds
Presale starts October 5th
TRACK LISTING:
Side A
1. « R'N'R Outlaw » by Royale Deamons (w/ Joey Castillo & Wino)
2. « Luv Is Fiction » By Dwarves
3. « Medication » By He Who Can Not Be Named
Side B 
1. « Kyuss Dies! » By Kyuss Lives!
2. « Country As Fuck » By Plan B
3. « The Mob Rules » By Melissa Auf Der Maur's Hand Of Doom