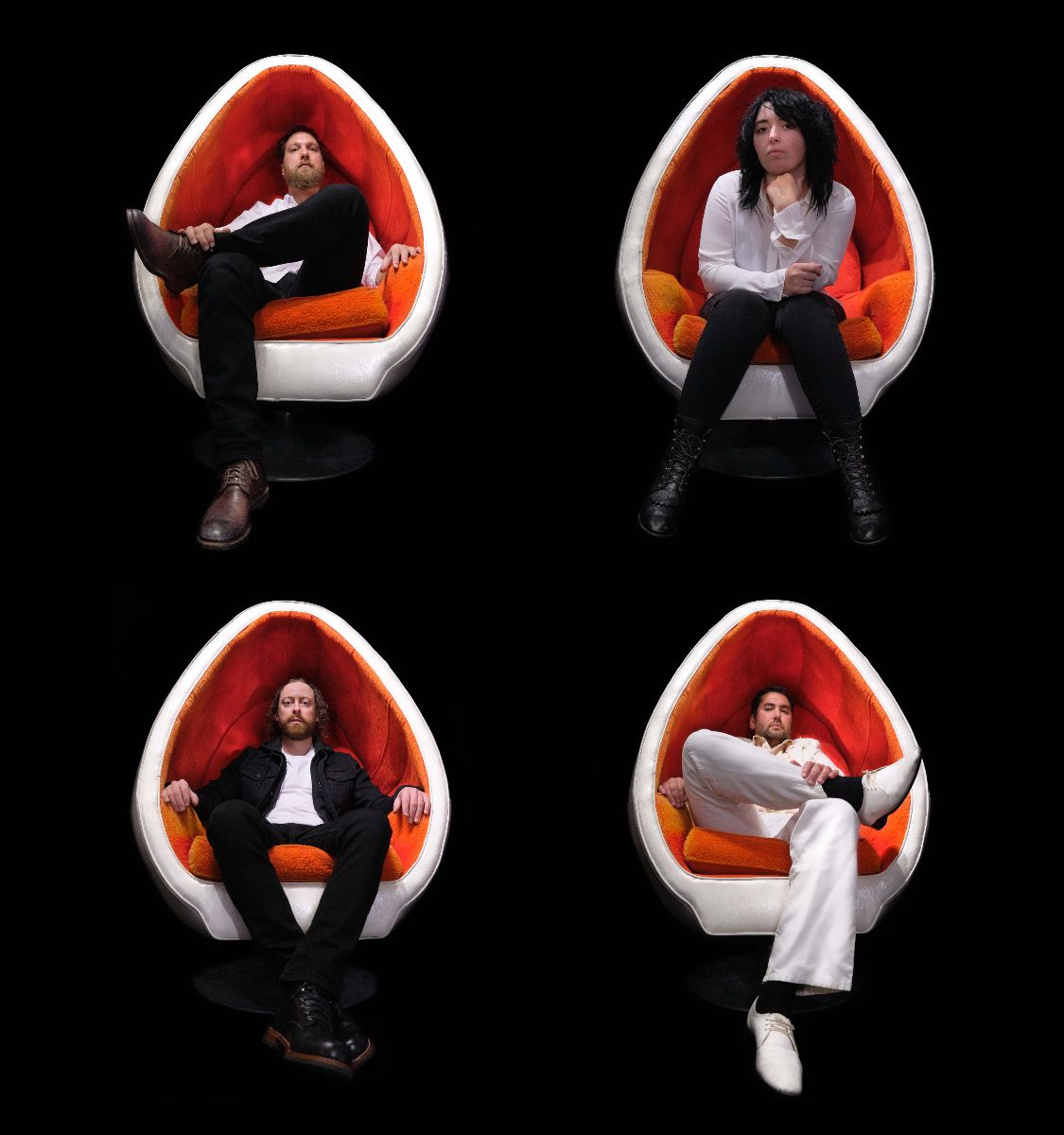 Canadian heavy blues rockers GONE COSMIC to issue new album « Send for a Warning, the Future's Calling » this fall; stream new track « Crismon Hand »!
Calgary, Alberta's psychedelic hard rockers GONE COSMIC announce the release of their new album 'Send for a Warning, the Future's Calling', due out September 2nd on Grand Hand Records. Listen to their raucous new single « Crimson Hand » via Metal Injection! 

« A wildly fun, bluesy rock 'n' roll experience that is likely to turn quite a few greasy, longhaired heads in the coming years. » – Kerrang! Magazine

About this new song, vocalist Abbie Thurgood comments: « People are complex entities on their own individual paths and it's important to determine which people in your life may actually be a detriment to you. I have been in multiple situations where people have been very comfortable to take, so they took until there wasn't much left for me to give. There's an ignorance in these situations, on my part, in being too trusting and giving the benefit of the doubt. Crimson Hand is a reflection on these types of relationships and the importance of self-awareness and self-worth.« 
Check out Gone Cosmic's new single « Crimson Hand« 
Featuring nine progressive psych-blues anthems designed to upgrade your sonic synapsis. GONE COSMIC's sophomore album « Send for a Warning, the Future's Calling » was recorded in November 2020 at OCL Studios. It was produced, mixed and recorded by Josh Rob Gwilliam (Ghosts of Modern Man, JJ Shiplet, Michael Bernard Fitzgerald), and mastered by Grammy Award-winning mastering engineer Brian "Big Bass" Gardner (Dr. Dre, David Bowie, Outkast, The Melvins, Rush).
New album 'Send for a Warning, the Future's Calling'
Out September 2nd on Grand Hand Records – PREORDER

TRACKLIST:
1. Crimson Hand
2. For Sabotage
3. Envy Thrives
4. Causeway
5. The Wrong Side of Righteous
6. Endless
7. To Refuse Compromise
8. Taste for Tragic
9. The Future's Calling
A blood (orange)-scented breeze that bows the trees, GONE COSMIC chases the infinite haze from the skies and puts it right back in your eyes. Groove-mining breakdowns become the stuff of legend as the four pieces' floor-thudding tail kick and hellfire halo holler originates a whole that is far more potent than the sum of its individual elements.

Pivoting on the acute juxtaposition of Abbie Thurgood's soulful vocals and the galvanizing dexterity of Devin (Darty) Purdy's promethean guitar runs, GONE COSMIC's sidereal style is emboldened by an equally accomplished and inventive rhythm section, comprising bassist Brett Whittingham and percussionist Marcello Castronuovo. Issuing a universal invitation to emerge from the suspended animation of quarantine and share in their lusty deconstructive discoveries, Gone Cosmic's stunning future dispatches are set to transmute that which is set in stone back into primordial lava. Their debut album « Sideways In Time » was released in 2019 through Kozmik Artifactz.

GONE COSMIC is
Abbie Thurgood – Vocals
Devin "Darty" Purdy – Guitar
Brett Whittingham – Bass
Marcello Castronuovo – Drums

GONE COSMIC links
Facebook⎜Bandcamp⎜ Instagram⎜Spotify