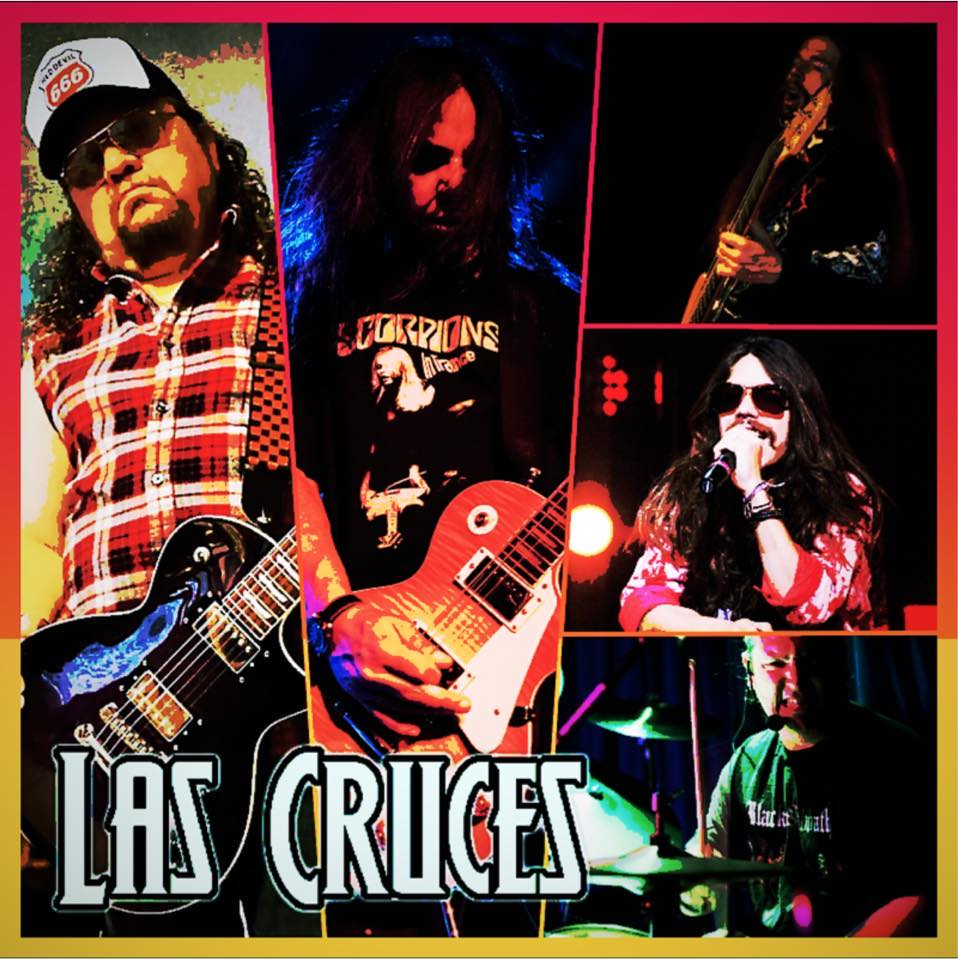 Texas traditional doom metal unit LAS CRUCES releases new single « Stay »; new album out June 3rd on Ripple Music.
San Antonio-based melodic doom metallers LAS CRUCES share an epic third track taken from their awaited new studio album 'Cosmic Tears', due out on June 3rd through Ripple Music.
LAS CRUCES are ready to deliver their long-awaited fourth album and the follow-up to 2010's 'Dusk', a promise of melancholic crusades and epic tales brimming with bleakness and soaring vocals. 'Cosmic Tears' is the long-awaited re-emergence of a band with far more greatness in them than the world had yet to hear, and this album delivers it at long last. A treat for fans of traditional melodic doom à la Candlemass, Trouble or Solitude Aeturnus.
Listen to Las Cruces new single « Stay« 
Available now on all streaming platforms
Look back into the distant reaches of doom's heady primordial days of the late 90s and early 2000s, and amid the many pillars of the style whose names you know well, you might also come across one that's less familiar, though no less majestic and impactful in what they created: LAS CRUCES. This Texas doom powerhouse was like a lightning storm in the desert with their singular take on sludgy, melodic doom, boasting soaring vocals and bleak, earth-shaking riff power that was impossible to match.  The album will be issued on June 3rd on various limited edition vinyl, classic vinyl, CD and digital through Ripple Music. Check out previous singles « Wizard of the North » and « Cosmic Tears« .
New album « Cosmic Tears »
Out June 3rd on Ripple Music
US preorder // World preorder
Under the aegis of John Perez, guitarist of Solitude Aeturnus and owner of Brainticket Records, LAS CRUCES released three albums on the Arlington, TX based label: 'S.O.L.' (1996), the widely acclaimed 'Ringmaster' (1998) and 'Dusk' (2010). And yet, as significant and unforgettable as their incredible 'Ringmaster' album was, the band seemed to mostly disappear back into the earth. They would resurface here and there with an occasional release or announcement of a reformation, but ultimately, the promise of 'Ringmaster' was never seized… until now. New album 'Cosmic Tears' will be issued on June 3rd worldwide on various limited edition colored vinyl, classic vinyl, CD and digital through Ripple Music.
LAS CRUCES links
Facebook | Bandcamp | Instagram | Spotify
RIPPLE MUSIC links
Website | Facebook | Bandcamp | Youtube | Instagram