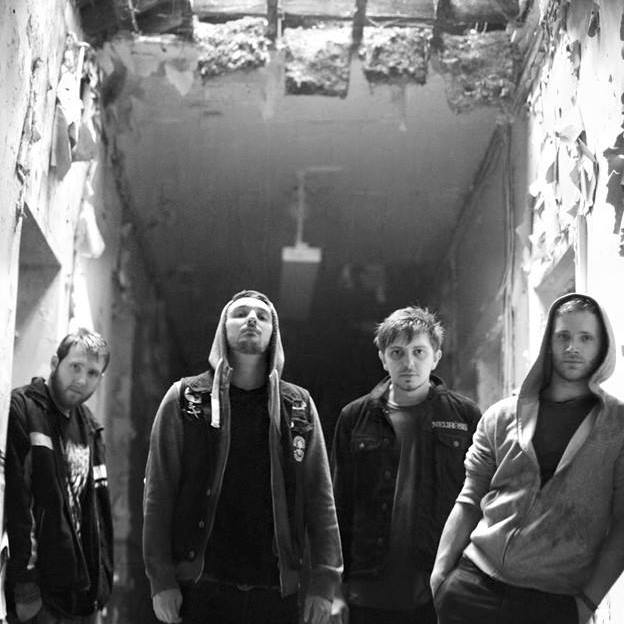 Sludge prog metallers OHHMS debut furious new track « The Magician » ; debut out March 31st on Holy Roar Records
UK progressive metallers

OHHMS

discharge another punishing salvo with their new song « The Magician » on Terrorizer. Brace yourselves in anticipation of the band's debut album, coming out March 31st on Holy Roar Records.
Check out OHHMS' furious new song « The Magician » 
NOW
Vocalist Paul Waller tells us more about their anti-establishment new song:
« We have tackled the subject of GMOs contaminating the food we eat on our debut EP in the song 'Bad Seeds', which highlighted corporate greed and the huge amounts of cash that can be saved by cutting corners. I was shocked that the information was out there in the public domain, and yet we just ignore it and continue to eat poisons day after day. 
Musically, it was the first 'fast' song that we had ever written, although in reality its pretty much mid-paced and even though it lasts a little over eight minutes in total, I only managed to fit in one verse, one middle eight and a killer chorus at the end. It's all it needed. It's disgusting and angry enough, so any more riffs or anymore vocals would have been sensory overload."
Debut album « The Fool » out March 31st on Holy Roar Records
– Vinyl and CD pre-orders available here –
Armed with the thickest riffs and fieriest will, 
OHHMS
 formed in 2014 in Kent, UK. It didn't take long for the five-piece to come up with two stellar EPs « Bloom » (October 2014) and « Cold » (June 2015), both released on London-based extreme music powerhouse Holy Roar Records. Clocking in at over thirthy minutes, each EP unfolds with two monolithic, angst-ridden tracks, blending the downtuned approach of doom metal with eerier and more progressive landscapes. On top of this distinctive approach in their songwriting, vocalist Paul Waller maintains maximum adrenaline levels by alternating between sumptuously deep gravelly singing, Viking-warrior bellows and roar-is-war call to arms.
As fearless explorers of the heavy music scope, OHHMS quickly build a strong reputation among the UK's underground scene, which leads them to play big festivals such as Desertfest, ArcTanGent, Temples, Incubate, as well as playing alongside The Skull, Conan, Rolo Tomassi, The Admiral Sir Cloudesley Shovell and many more. Three years after their thunderous beginnings, the band is back in March 2017 with their debut full-length « The Fool » on Holy Roar Records. True to themselves, OHHMS continue their boundary-free ascension in quest of the sonic panacea, more determined than ever to brand minds with their cathartic, transcending creations.
OHHMS have developed a loyal following amongst those that love their rock sludge-fueled, progressive, heavy and intense. Spanning the course of sixty minutes, « The Fool » delivers five thunderous songs that focus on corporate and personal politics, taking their lyrical cues from the likes of Crass and politically-charged hardcore punk, all the while wrapping these critical themes in elegant tarot-inspired packaging courtesy of Italy's Black Sails Design.