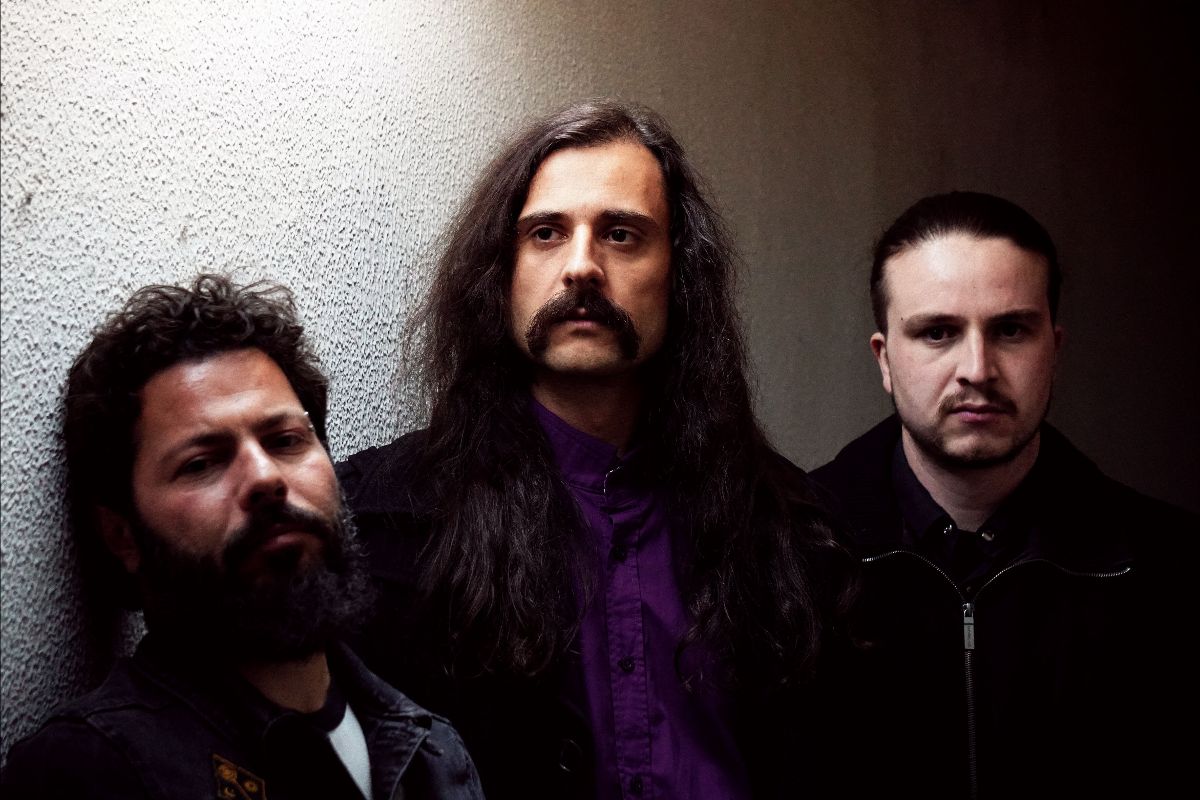 Bluesy proto-heavy trio OBSIDIAN SEA shares new track « Mythos »; new album out February 4th on Ripple Music!
Sofia-based 70's rock and metal stalwarts OBSIDIAN SEA release a thunderous new track taken from their upcoming fourth album 'Pathos', due out February 4th and available to preorder now on Ripple Music.
Written during months of isolation, OBSIDIAN SEA's new album 'Pathos' is a work in which the trio injected truckloads of heaviness, as well as a feeling of naive exuberance, aggression, dreamlike melancholy and introspection all at once. This is a record by a band that intends to express utmost honesty without any fear or apology, "a therapeutic process of emotional release through the music, but also one of establishing a truer human connection within the band" as described by the trio.
Stream Obsidian Sea's thunderous new track « Mythos« 
Here's what vocalist Anton Avramov had to say about the song: »Mythos is a story about the human strife to hold on to a myth, to the sense that we belong to to the greater cosmic drama, instead of just being swept up by the terrible torrent of history and time. We tried to put this idea into words but also into the music, where the faster driving tempo of the verses flows into the more melancholic ending. Hope you enjoy it!«  Listen to the album's debut single « Sisters« .
OBSIDIAN SEA New album 'Pathos'
Out February 4th on Ripple Music – Preorder
OBSIDIAN SEA formed in 2009 in Sofia, Bulgaria. Their style is a dark and atmospheric take on proto-rock and heavy with a progressive touch and a strong highlight on melodies. The trio has released three albums: 'Between Two Deserts' (2012), 'Dreams, Illusions, Obsession' (2015) and their Ripple Music debut 'Strangers' (2019).

About the new album 'Pathos', vocalist Anton Avramov explains: "The very word « pathos » has, through time, accumulated a rich and sometimes contradictory meaning ranging from pity to disdain, implying care or confrontation. In any sense, it was a fitting title for an album dealing with themes like mourning the lost sense of wonder, longing for a renewed connection with one's existence that was once seen through myth, fable, rite, and could perhaps still be reached by hope, humility and sacrifice. What could be seen thus as simply a juvenile escapist fantasy could perhaps be thought of as a rather sober look upon the fragility of the romantic and the insistence that a world bereft of wonder is also deprived of honesty and therefore inspiration."
OBSIDIAN SEA is
Anton Avramov – Guitars And Vocals
Delyan Karaivanov – Bass And Backing Vocals
Bozhidar Parvanov – Drums
OBSIDIAN SEA links
Facebook⎪Bandcamp⎪Instagram⎪Spotify
RIPPLE MUSIC links
Website⎪Facebook⎪Bandcamp⎪Instagram⎪Shop