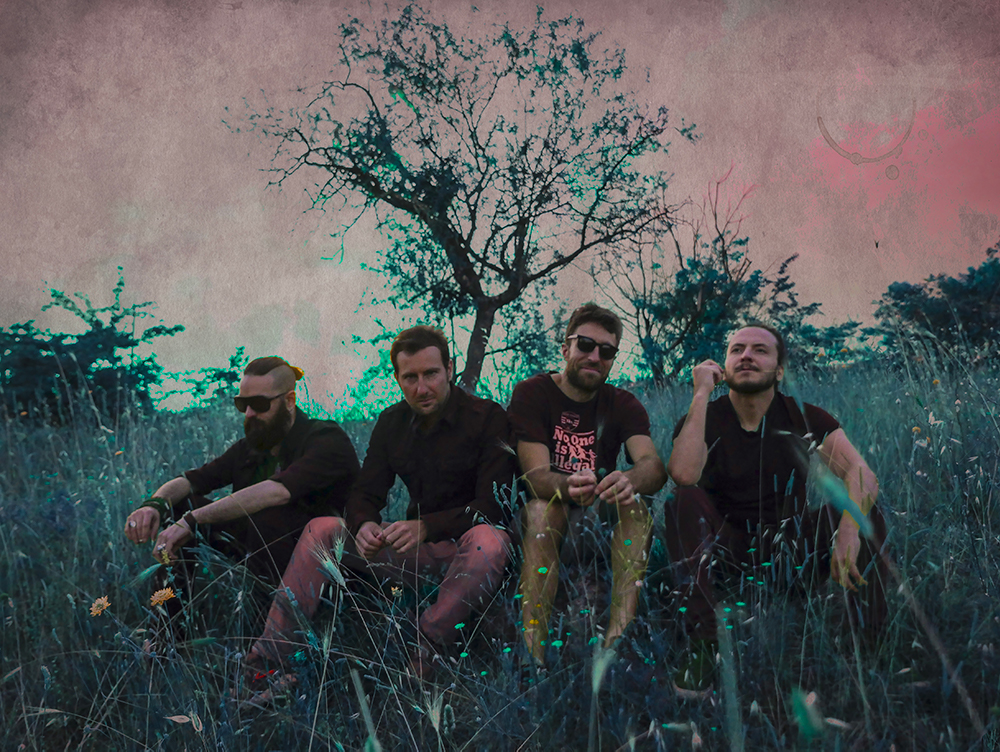 Psychedelic post-rock magicians THE WHIRLINGS unveil details and first track off new album 'Earthshine' on Subsound Records.
Italian progressive four-piece THE WHIRLINGS just inked a deal with Subsound Records for the release of their new LP 'Earthshine', due out October 18th. The bands unveil a 90s-infused alt rock single entitled « Vacuum » now.
Stream electric new single « Vacuum » on Youtube
THE WHIRLINGS new album 'Earthshine' propels itself beyond the band's trademark heavy psych and post-rock sound, offering a rich blend of sounds and sonic languages shaped during endless jams and live shows. Its force lays in the band's ability to craft intense yet elegant buildups, involving the listener in silky stargazing that progressively shifts their way towards highly telluric and fuzz-laden soundscapes. Embark on this staunch, sidereal capsule in full consciousness, and you will return changed.

New song « Vacuum » features vocalist Vera Claps and showcases a 90s-infused alt rock side of the band. « Earthshine » was recorded and mixed by Lorenzo Stecconi (Zu, Ufomammut, Lento)  at LRS Factory Roma, and mastered by Luigi Di Filippo at LRS Factory Roma.
THE WHIRLINGS 'Earthshine'
Out October 18th on Subsound Records
Preorder here
  TRACK LISTING:
1. Vacuum (ft. Vera Claps)
2. Reverence
3. #6
4. Good For Health, Bad For Education
5. Lost In Whiteout  
Founded in 2008 in L'Aquila (Italy), THE WHIRLINGS draw their inspiration from heavy-psych, stoner and instrumental post-rock influences. Their very first and eponymous EP appeared on radio channels across the pond thanks to stunning tracks 'Calcutta's Sewers' and 'Worries on a Shelf'. Their first full-length album 'Beyond the Eyelids' came out in October 2013 and was praised by international press as one of the best releases of 2013.

On stage, THE WHIRLINGS deliver 60's-infused atmospheres filled with lysergic video projections. The foursome had the chance to perform alongside world renowned bands such as Karma to Burn, Samsara Blues Experiment, Grand Astoria, This Will Destroy You, Godspeed You!Black Emperor and many others. Their new LP 'Earthshine' is due out October 18th on Subsound Records.  
THE WHIRLINGS are
Andrea Lolli – Guitar
Mattia Lolli – Guitar, Synth
Diego La Chioma – Bass, Synth, Pad
Giulio Corona – Drums

THE WHIRLINGS LINKS
Facebook⎪Bandcamp⎪Subsound Records