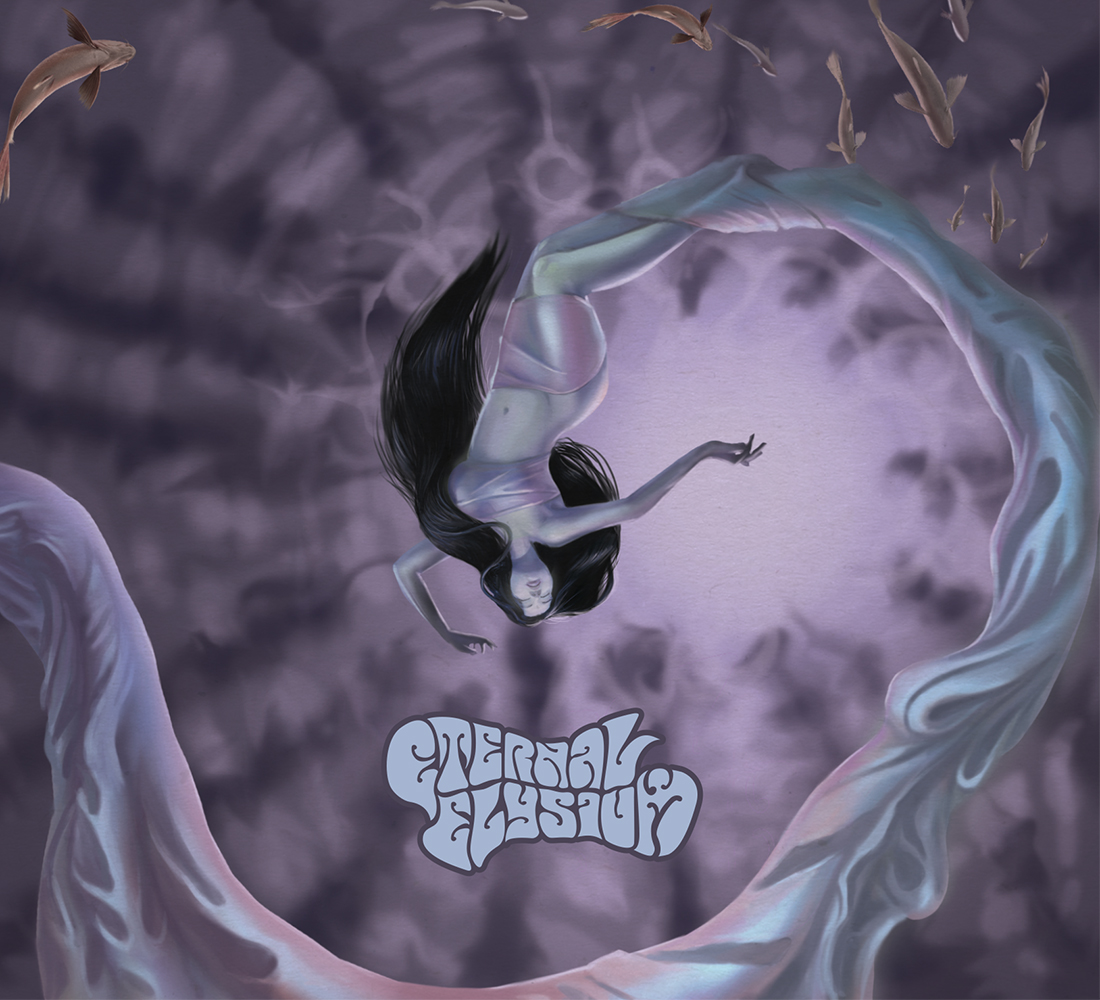 Japan's psych doom legends ETERNAL ELYSIUM to reissue fourth album « Searching Low&High » via Robustfellow Prods.
Robustfellow Prods. is happy to present their Robust Relic Series (RRS), unearthing exciting heavy classic from the past. First release to see the light of day again is Japan's psychedelic doom legends 

ETERNAL ELYSIUM

 and their fabulous fourth album « Searching Low&High ».
12 years since its original release on Diwphalanx Records, « Searching Low&High » has become very hard to find on Discogs and Ebay, hence Robustfellow's decision to re-release it. « I think people can feel rawer and more natural vibes on this remixed version, and I feel this one is still deep and heavy. The major sound difference with the original and the reissue are the textures and atmosphere« , Yukito Okazaki comments. « Those are the things I'm really aware of and taking care of now. »
ETERNAL ELYSIUM's fourth album « Searching Low&High » reissue was completely remixed and remastered by Eternal Elysium's Yukito Okazaki at Studio Zen in the summer of 2017, and features two bonus tracks for the first time on CD. The brand new artwork was designed by Robust artist Yura « xNinja » Nagorniy.
ETERNAL ELYSIUM « Searching Low&High »
Reissued on CD and digital format
on October 2017 via Robustfellow Prods.
ETERNAL ELYSIUM is a doom/stoner power trio hailing from Nagoya, Japan. Founded in 1991, they were early pioneers of the Japanese doom scene along with Church Of Misery. Deeply influences by 60's/70's heavy bands like Black Sabbath, Grand Funk Railroad and Flower Travellin' Band, EE also take cues from early doom legends Trouble, Saint Vitus and Pentagram. Heavy grooves and psychedelic textures prevail, with the current longstanding lineup continuing to explore vocal harmonies and arrangements with each new release. ETERNAL ELYSIUM has spread their positive vibes around the world with tours in the US, Europe, Australia, South Korea and of course Japan. The art, music and nature continue to inspire the band in its ever-going search for the next groovy trip.