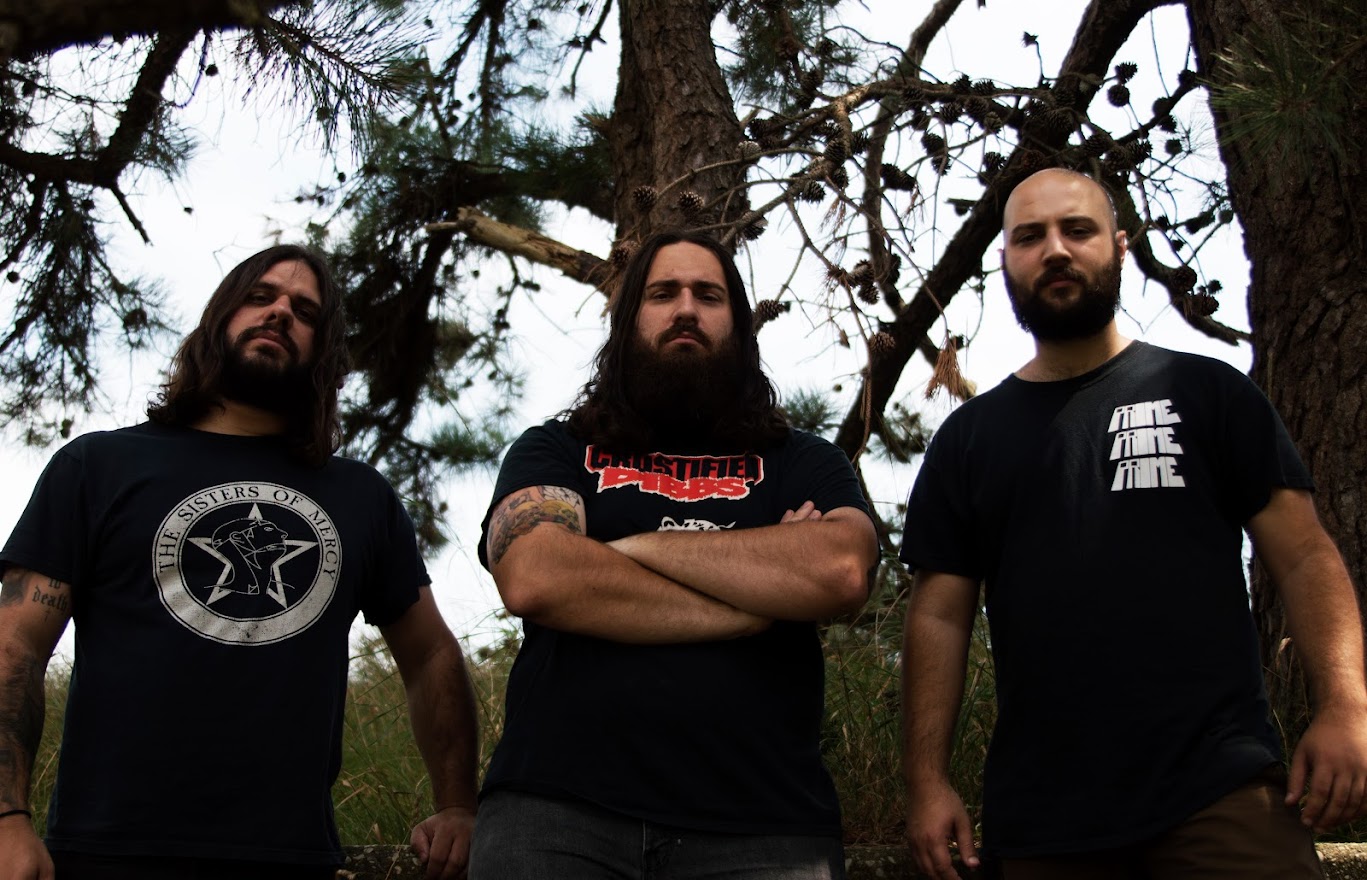 New York progressive heavy metallers RESTLESS SPIRIT unleash new song « Haunted »; new album out December 10th.
New York-based progressive sludge/doom trio RESTLESS SPIRIT reveals a soaring and highly melodic third single taken from their upcoming new album « Blood of the Old Gods ». Listen to « Haunted » now courtesy of Metal Injection!
After the mega-crushing power of the « Cascade Immolator » video and the staggering prog sludge melodies of « Blood of the Old Gods« , their new single « Haunted » stands as a jaw-dropping album closer filled with soaring guitar solos and memorable vocals. 
Listen to Restless Spirit's new track « Haunted » at this location
Their new album 'Blood of the Old Gods' is a towering 39-minute of pummeling heavy, displaying the trio's technical prowess by ingeniously interweaving turbo-charged onslaughts with bone-crushing doom epics. Seven anthem-worthy epics that should thrill fans of Crowbar, Kylesa, The Sword or Type O Negative.
« People tend to write so many songs in a black and white perspective. Definitive statements and omniscient narrators crowd the space, but real life is more nuanced than that. « Haunted » is about the ambiguity at the end of a heavy experience. Where do I go from here? Did I do the right thing? Why don't I feel like I can close this chapter in my life if everyone around me is able to? It's like, you did what you had to do, but the process was so painful and destructive that it doesn't actually feel like you made the correct choices, » frontman and guitarist Paul Aloisio states. He adds: « This was actually the first song we wrote after Jon joined the band again. It's kind of cathartic to release the first song we created as the last single before the full album. It definitely feels like we've come full circle with preparing to get this whole thing out to the world. I won't even joke around like I usually do — I actually think it's good this time around!« 
New album 'Blood of the Old Gods'
Out December 10th on Lifesblood Records
With one album and four EPs under their belt, RESTLESS SPIRIT has been carving a path of their own in the underground US metal scene. While the band claims influences as wide as Black Sabbath, Type O Negative and The Sword, there is no shortage of ferocious riffs and indelible hooks to be found. Though they fit right in with the doom and stoner rock scene, the band trades a strict diet of fuzz for a more varied and melodic approach.

On the follow-up to 'Lord of the New Depression' (2019), the trio finds themselves experimenting and adding a cohesive narrative throughout a towering 39-minute of pummeling heavy, adorned by a brooding artwork from famed painter Frank Frazetta, 'Blood of the Old Gods' weaves grandiose sonic landscapes and haunting atmospheres for the ages. About the album, RESTLESS SPIRIT explains: « Blood of the Old Gods is a concept album focused around the idea of going against the status quo and defying a society built around gratification through excess manipulation and deception. The realization that your heroes, your friends, your family can sometimes be the worst perpetrators of the things you despise. It tells the struggle of simply doing what you feel is right and while we are told that this is an easy task, it simply is not always true. This world is due for a change, as destructive as the path forward may be.« 
It was recorded by Evan Perino at Shellshock Audio and mastered by Bill Henderson at Azimuth. It will be released on December 10th, 2021 through the band's own imprint Lifesblood Records. 

RESTLESS SPIRIT on tour with Black Tusk:
Nov. 27 – West Columbia, SC – New Brookland Tavern
Nov. 28 – Wilmington, NC – Reggie's 42nd Street
Nov. 29 – Charlotte, NC – Snug Harbor
Nov. 30 – Pittsburgh, PA – Mr. Smalls Funhouse 
Dec. 01 – Brooklyn, NY – The Knitting Factory 
Dec. 03 – New Haven, CT – State House
Dec. 04 – Cambridge, MA – Middle East
Dec. 05 – Philadelphia, PA – Kung Fu Necktie 
Dec. 06 – Raleigh, NC – The Pour House
RESTLESS SPIRIT is:
Paul Aloisio – Vocals, Guitars
Jon Gusman – Drums
Marc Morello – Bass
RESTLESS SPIRIT links
Facebook⎪Bandcamp⎪Instagram⎪Spotify