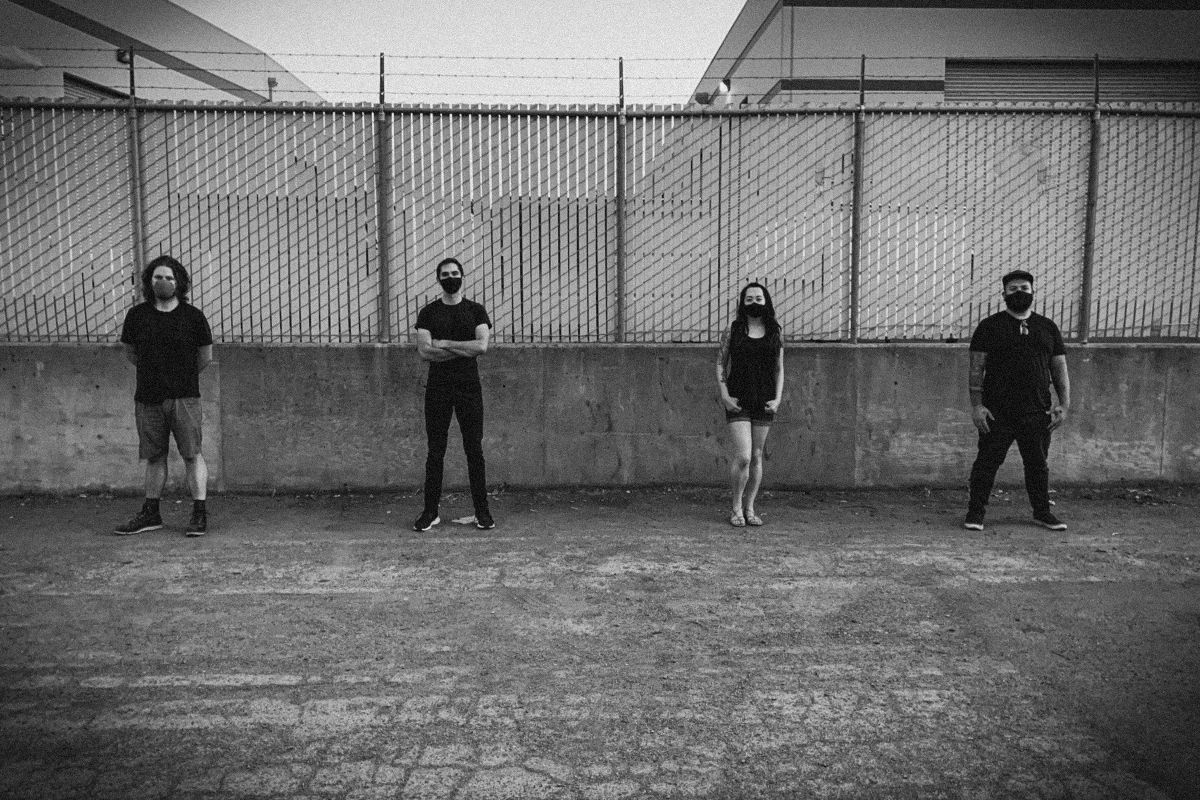 US post-metal unit DAXMA shares new album 'Unmarked Boxes' in full; out this Friday on Blues Funeral Records.
Bay Area atmospheric post-metal and doom goldsmiths DAXMA share their beautifully emotional new album 'Unmarked Boxes' in its entirety exclusively on Invisible Oranges. It will be released this Friday 19th November on Blues Funeral Recordings and Majestic Mountain Records.
« Many albums claim to transport listeners to other worlds, but rarely is it achieved like here, where you feel fully immersed in this otherworldly soundscape of sadness. » – Invisible Oranges

"Their slow, heavy soundscape paints a bleak picture of some of our most painful emotions." – Cvlt Nation

"Daxma are about to unleash exactly the kind of oddly satisfactory and juxtaposed auditory bundle of soul-clenching grief and tonal gravity that you all so desperately need." – Everything Is Noise 

✨ Listen to new album « Unmarked Boxes » at this location ✨
While their previous releases were thematically connected to philosophical and anti-capitalist concepts, DAXMA's new album is a towering post-metal masterpieceinspired by the 13th century Rumi poem, exploring the journey from grief and hopelessness to finding resilience and hope. Brooding and elegant, 'Unmarked Boxes' brims with crushing guitars and lush melodies, haunting orchestration melding violin and piano, all adorned with ethereal male/female vocals. Make sure to watch their hypnotic new video « Hiraeth » at this location.  
New album 'Unmarked Boxes'
Out November 19th on Blues Funeral Recordings
and Majestic Mountain Records
In 2016, the Oakland, CA post-metal/doom collaborative DAXMA (pronounced DOCK-ma, the term for a Zoroastrian funerary temple) released their first EP "The Nowhere of Shangri-la", a work centered around ideas of frustration, longing, and utopianism. The following year, they unveiled their debut album "The Head Which Becomes the Skull", a towering meditation on the soul's journey from birth through death inspired by the philosophical works of Hegel, Kierkegaard, and The Heart Sutra.

DAXMA's second EP "Ruins Upon Ruins" was released through Blues Funeral Recordings in 2019 as part of their Postwax Series, alongside records from Elder, Spotlights, Lowrider, Big Scenic Nowhere, Besvarjelsen and Domkraft. The EP, with two tracks that wove through bleak atmospherics and monolithic power, was called « an emotional, darkly delicate and starkly beautiful post-doom record ».

While navigating the generally hellish landscape of California in 2020, DAXMA entered the studio to record their sophomore full-length ' »Unmarked boxes » with Ben Hirschfield at Nu-Tone Recording in San Francisco. An album that will mark the culmination of their collective growth over the span of five years as a band, to be released by Blues Funeral Recordings and Majestic Mountain Records in November 2021.

DAXMA is:
Isaac R. – Guitars, Vocals, Bass
Jessica T. – Violin, Vocals, Guitar, Piano
Forrest H. – Guitar, Bass
Thomas I. – Drums

DAXMA links
Facebook⎪Bandcamp⎪Instagram⎪Spotify

BLUES FUNERAL RECORDINGS links
Website⎪Facebook⎪Bandcamp⎪Instagram⎪Youtube

MAJESTIC MOUNTAIN RECORDS links
Website⎪Facebook⎪Bandcamp⎪Instagram