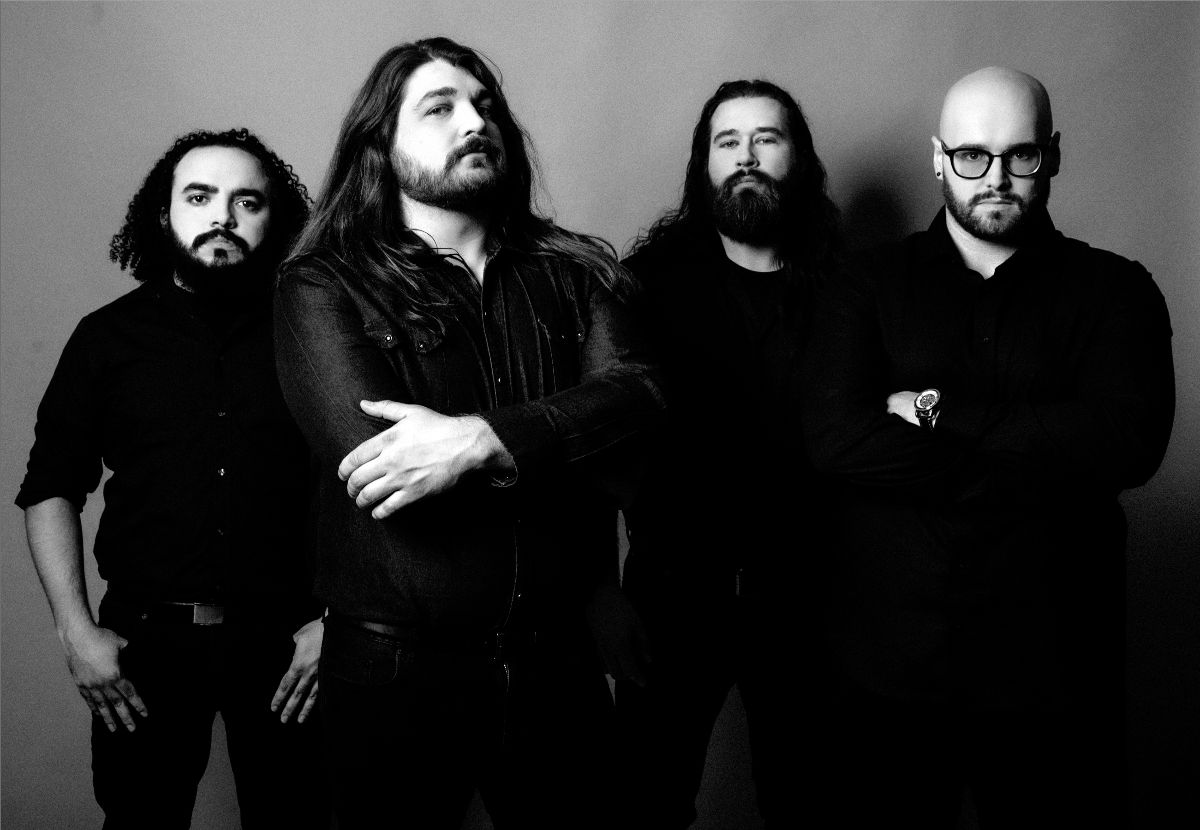 Occult metallers DOCTOR SMOKE to release sophomore album on Ripple Music; watch new video « This Hallowed Ground »!
Ohio-based heavy metal occultists DOCTOR SMOKE sign to Ripple Music for the release of their sophomore album 'Dreamers and the Dead', to be unleashed worldwide on September 3rd. Watch their heady new video for « This Hallowed Ground » exclusively on Metal Injection!
« A great crossroads between Ghost and Uncle Acid & The Deadbeats in terms of catchiness-meets-heaviness. » Metal Injection
Fueled by classic heavy metal and dark heavy rock, DOCTOR SMOKE return in 2021 with Dreamers and the Dead. Boasting a newfound clarity of purpose and progressive depth of sound, the four-piece charge ahead through 10 tracks of unflinchingly infectious songcraft. It's not modern metal, but it's definitely what you wish modern metal sounded like.
⚰️Watch new video « This Hallowed Ground » on Metal Injection ⚰️
About the song, the band comments: "This Hallowed Ground is a memento mori. A reminder of our final destination as human beings and the fate that we all share. Musically, the song is somewhat of a bridge between our previous album and our forthcoming Ripple Music debut, "Dreamers and the Dead". It was the first song penned for the album and an appropriate introduction to the new material. The video was filmed in the winter of 2020 and was directed by Mikey D'Amico of Mad Street Films. » 'Dreamers and the Dead' will be released on September 3rd and available to preorder via Ripple Music:
– LTD test press vinyl
– LTD edition clear with purple and gold splatter vinyl
– Black vinyl
– CD and digital
DOCTOR SMOKE 'Dreamers and the Dead'
Out September 3rd on Ripple Music
World preorder – North American preorder
TRACK LISTING:
1. Reborn Into Darkness
2. These Horrid Things
3. Waking Dreams
4. Out of Time
5. Been Here Forever
6. What Lies Beyond
7. Dreamers and the Dead
8. Vexed 9. The Rope
10. This Hallowed Ground
It's been seven years since Doctor Smoke's 2014 debut, The Witching Hour, which was enough to send the band off touring the East Coast and find them joining forces with Totem Cat Records for a 2015 release. Founded in 2012, the band's current lineup consists of vocalist/guitarist Matt Tluchowski along with Steve Lehocky on lead guitar, Jeff Young on bass, and Cody Cooke on drums. And rest assured, the energy they bring forth on Dreamers and the Dead justifies the loyalty their fanbase has shown them over time. Building on the first album's accomplishments even as they chase speedy sonic demons down an it's-not-about-genre highway while remaining so thoroughly in command of what they're doing you can't help but follow them.
Hooks abound, but the quality of Doctor Smoke's work has algorithm-punching weight behind it that's beyond getting stuck in your head. "Reborn into Darkness," "Waking Dreams," "Out of Time," and indeed "This Hallowed Ground" – these are songs that do more than justify the wait for a follow-up from a band who showed so much promise their first time out. They speak to an ethic of creativity that isn't about this year-end list or that pseudo-critical aplomb, but creating a collection of songs for the listener to live with, to take hold of as their own and to embrace beyond the confines of a style or trend. It's not about capturing the moment, it's about making it better. If you're not dreaming, you're dead. So pick a side already. (Words by JJ Koczan)
DOCTOR SMOKE is
Matt Tluchowski — Vocals/Guitar
Steve Lehocky — Lead Guitar
Jeff Young — Bass
Cody Cooke — Drums
DOCTOR SMOKE links
Website⎪Facebook⎪Bandcamp⎪Spotify⎪Instagram

RIPPLE MUSIC links
Website⎪Facebook⎪Bandcamp⎪Instagram⎪Youtube