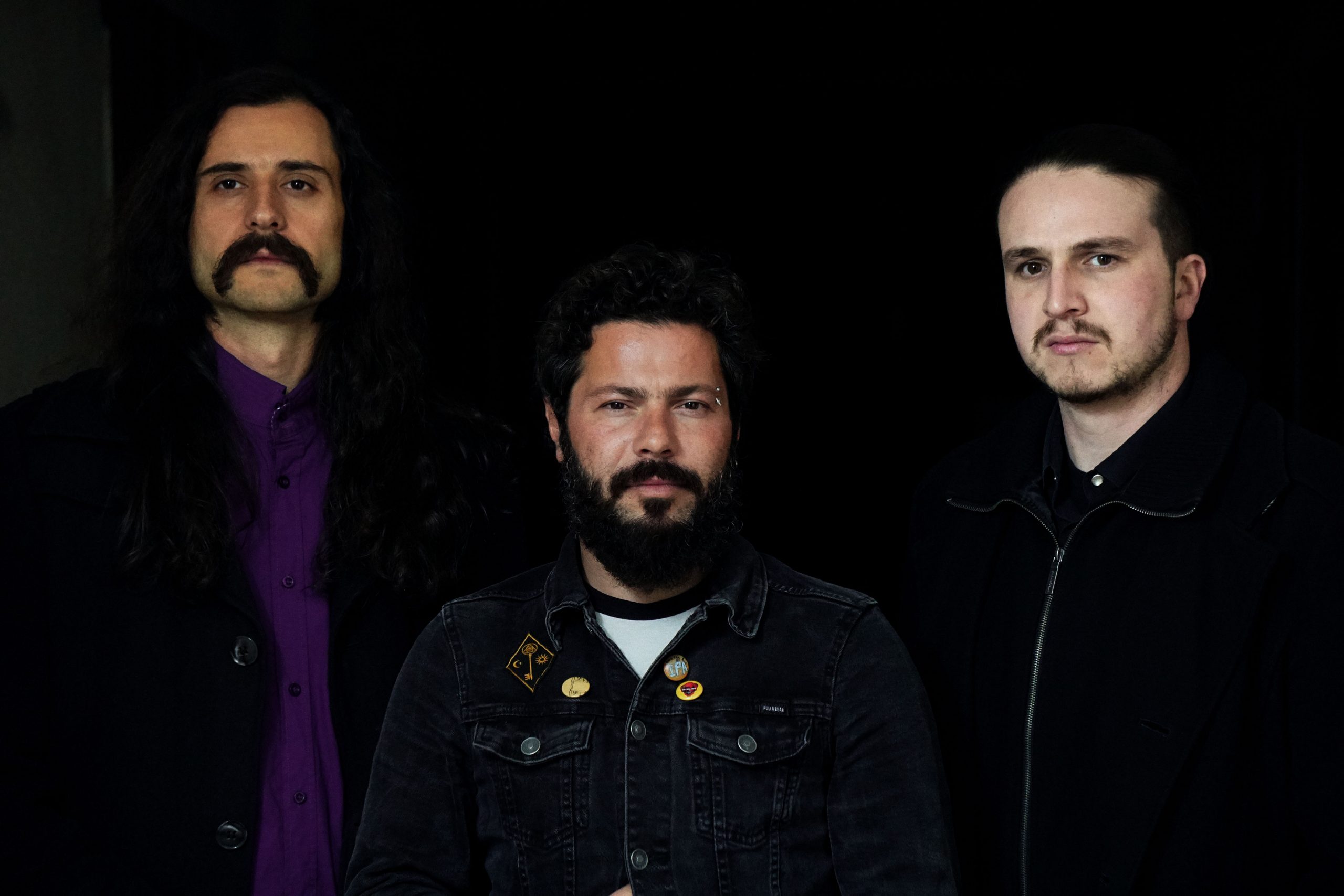 Bulgarian proto-heavy pillars OBSIDIAN SEA to release new album 'Pathos' on Ripple Music; listen to first single « Sisters »!
Sofia-based 70's heavy rockers and kings of epic melodies OBSIDIAN SEA announce the release of their fourth album 'Pathos' on February 4th through Ripple Music. Raise your horns to the sound of their brand new single « Sisters », premiering now on More Fuzz!
Written during months of isolation, their upcoming fourth album 'Pathos' is a work in which the trio injected heaviness, and a feeling of naive exuberance, aggression, dreamlike melancholy and introspection all at once — "a therapeutic process of emotional release through the music, but also one of establishing a truer human connection within the band" as described by the trio. This is a record by a band that intends to express utmost honesty without any fear or apology. 
Listen to Obsidian Sea take you on a journey with « Sisters« 
About the album theme, vocalist Anton Avramov explains: "The very word « pathos » has, through time, accumulated a rich and sometimes contradictory meaning ranging from pity to disdain, implying care or confrontation. In any sense, it was a fitting title for an album dealing with themes like mourning the lost sense of wonder, longing for a renewed connection with one's existence that was once seen through myth, fable, rite, and could perhaps still be reached by hope, humility and sacrifice. What could be seen thus as simply a juvenile escapist fantasy could perhaps be thought of as a rather sober look upon the fragility of the romantic and the insistence that a world bereft of wonder is also deprived of honesty and therefore inspiration."
OBSIDIAN SEA – New album 'Pathos'
Out February 4th, 2022 on Ripple Music – Preorder
TRACKLIST:
1. Lament the Death of Wonder
2. The Long Drowning
3. Sisters
4. Mythos
5. The Revenants
6. I Love The Woods
7. The Meaning of Shadows
OBSIDIAN SEA formed in 2009 in Sofia, Bulgaria. Their style is a dark and atmospheric take on proto-rock and heavy with a progressive touch and a strong highlight on melodies. The trio has released three albums: 'Between Two Deserts' (2012), 'Dreams, Illusions, Obsession' (2015) and their Ripple Music debut 'Strangers' (2019). 
OBSIDIAN SEA is
Anton Avramov – Guitars And Vocals
Delyan Karaivanov – Bass And Backing Vocals
Bozhidar Parvanov – Drums
OBSIDIAN SEA links
Facebook⎪Bandcamp⎪Instagram⎪Spotify
RIPPLE MUSIC links
Website⎪Facebook⎪Bandcamp⎪Instagram⎪Shop