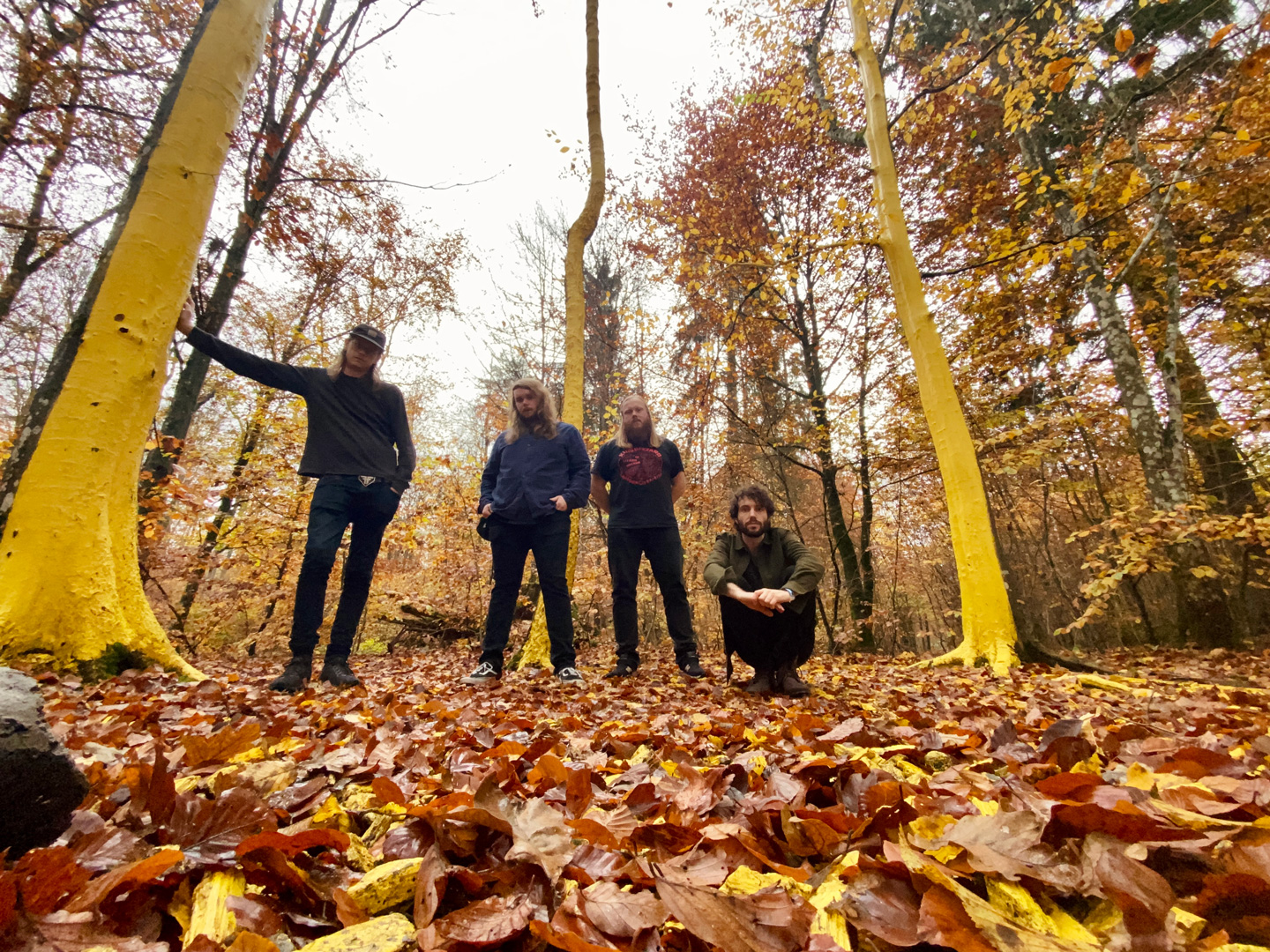 Swedish 70s doom rockers SLEEPWULF announce new album « Sunbeams Curl » on Heavy Psych Sounds; listen to « Satan Is King » now.
Swedish proto-heavy rockers SLEEPWULF join the Heavy Psych Sounds roster for the release of their sophomore album « Sunbeams Curl » on January 18th, 2022, alongside a reissue of their self-titled debut. Listen to first single « Satan Is King » now via The Obelisk!

From mountain peak to valley deep, SLEEPWULF's new album « Sunbeams Curl » is a journey that drips with the seductive sounds of riff-rock, psychedelic proto-doom. The Kristianstad foursome has summoned fuzzy riffs, sordid tales, and heady occultism that will strongly appeal to fans of Black Sabbath, Pentagram, Witchcraft and Kadavar. 
Listen to new single « Satan Is King » at this location
While their self-titled debut was about cycles, this one is about breaking them and their consequences. « Sunbeams Curl » delves further into the well of ancient mysticism, alchemy, and the occult. The underlying thread connecting it all is the power of words to manifest reality; in both the individual and the collective consciousness, extending to the album artwork, with hidden optics and codes. Deciphering these will reap their own rewards. « Sunbeams Curl » was recorded live in the band's own woodland studio outside Kristianstad, Sweden. To capture a live organic sound everything was done live onto an old tape machine. This new album is both heavier and more dynamic, building upon every aspect of the last. This is an album with hidden secrets which will unravel in the not-too-distant future.
SLEEPWULF New album « Sunbeams Curl »
Out February 18th on Heavy Psych Sounds
SLEEPWULF are the new wizards on the block of stoner rock. Stemming the forests of Southern Sweden, they have channeled the sultry sounds of old with modern influences to create a heavy sound laden with psychedelic grooves. Fans of bands such as Witchcraft, Black Sabbath, as well as early Pentagram will find plenty to love here. After making waves with their self-released single « Lucifer's Light » they were quickly signed to Cursed Tongue Records in early 2020. Their critically acclaimed debut album is a bonfire of riff-heavy music that is sure to set alight any crowd, and which reached #3 in the global Doom Charts. SLEEPWULF has now signed with European fuzz behemoth Heavy Psych Sounds to unleash their highly anticipated second LP « Sunbeams Curl », to be released in the winter of 2022.

SLEEPWULF lineup
Owen Robertson – Vocals
Sebastian Ihme – Guitar
Carl Lindberg – Drums
Viktor Sjöström – Bass

SLEEPWULF links
Facebook⎪Bandcamp | Instagram | Spotify

HEAVY PSYCH SOUNDS links
Website⎜Facebook⎜Bandcamp⎜Instagram⎜Youtube