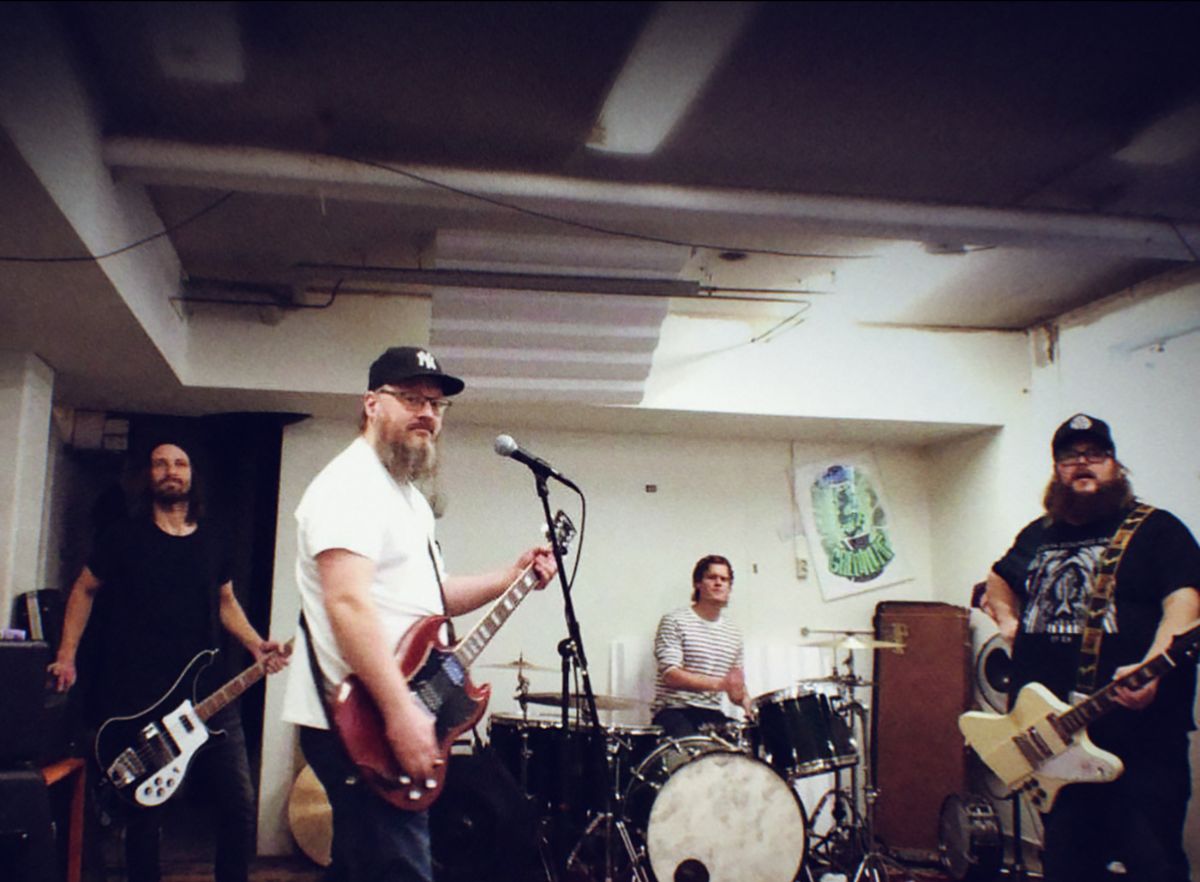 Stoner rock legends DOZER to release first studio album in 13 years on Blues Funeral Recordings.
Swedish stoner rock legends DOZER recently entered the studio to record their first full-length album since 2008's « Beyond Colossal ». It will be released by Blues Funeral Recordings as part of their upcoming PostWax Vol.II vinyl series.
Dozer. A band whose name stands alongside the greatest pillars of the European desert rock movement, going back to its earliest genesis. A band whose music evolved, branched and grew over the course of five seminal albums and a wealth of memorable singles and EPs. Their era of peak activity saw them always crafting their sound as they matured and developed, endlessly sharpening their chops with shows and tours alongside Mastodon, Rollins Band, Hellacopters, Spiritual Beggars, Clutch, Nebula, Entombed and more.
Dozer has been playing festivals and reissuing a handful of their classic releases for nearly a decade, but the world has been without a proper new album for some time. Now, Dozer is well underway on a new studio album, which will be presented by Blues Funeral Recordings as part of its exclusive PostWax Vol. II series, as well as in a worldwide format to follow. It's a homecoming, as Blues Funeral's founder originally released Dozer on his first label, MeteorCity, on both the 'Welcome to MeteorCity' compilation and the Unida/Dozer double EP. Time passes, creativity re-ignites, friends circle back.
Says singer/guitarist Fredrik Nordin about Dozer's return to the studio: « Cancelled gigs. Isolation. Many full moons have passed since we were last creating music together. We came to the conclusion that we should make something positive of all this… so we started to create. The ball was in motion. Made a post on Instagram which caught the attention of our old friend Jadd. He asked if we were writing an album? Yes, we said. PostWax and Record deal? Hell yes, we said. The ball was rolling. 2022 will be one hell of a year. How it will sound? No one knows. All we can tell you is that it will be something to look forward to, because it's gonna be one hell of a trip.« 
To subscribe to PostWax Vol. II and receive Dozer's forthcoming album in a stunning collector's format alongside PostWax releases featuring Acid King, Dead Meadow, Josiah, Dopelord, Elephant Tree, Lowrider, REZN, Mammoth Volume, The Otolith and Vinnum Sabbathi, visit Bluesfuneral.com.

DOZER is:
Tommi Holappa – Guitar
Fredrik Nordin – Guitar/Vox
Johan Rockner – Bass
Olle Mårthans – Drums

DOZER links
Website⎜Facebook⎜Instagram⎜Youtube⎜Spotify

BLUES FUNERAL RECORDINGS links
Website⎮Facebook⎮Bandcamp⎮Instagram | Youtube