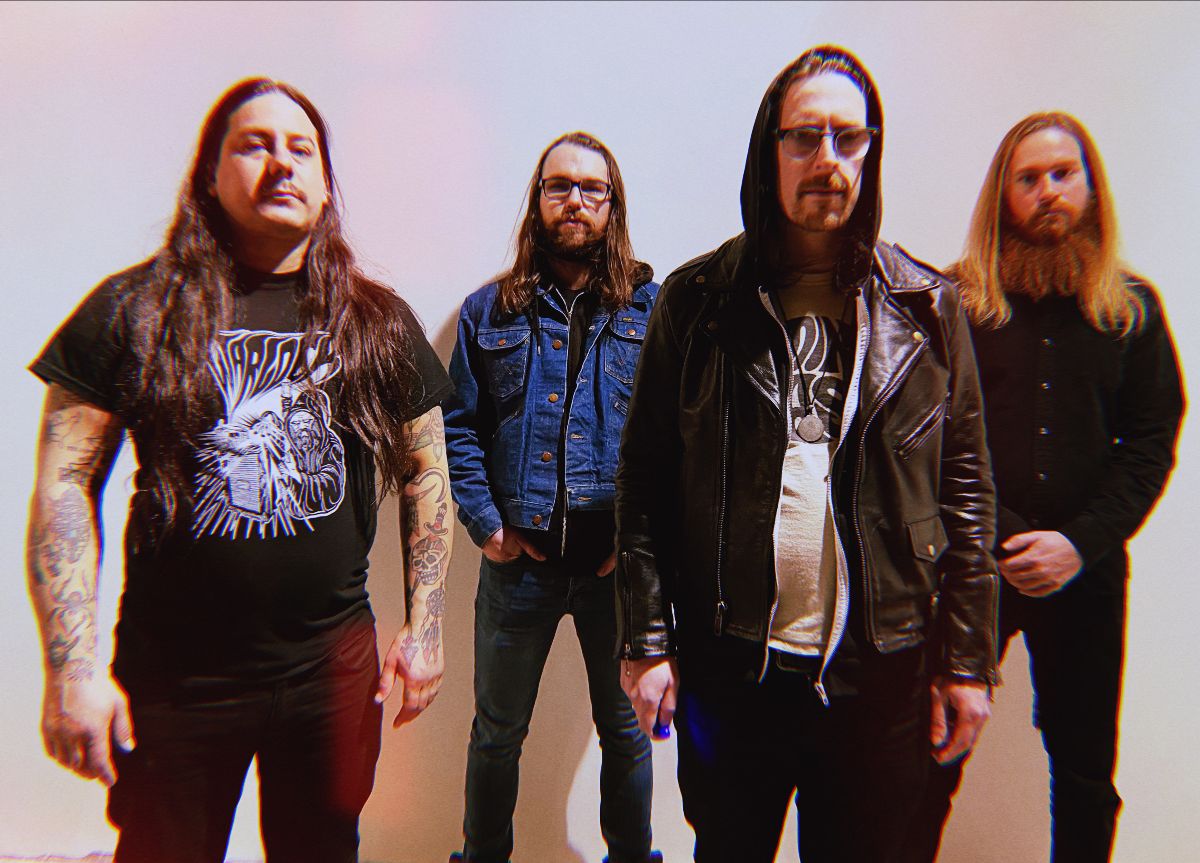 East Coast sludge metal revelers MOTHER IRON HORSE share ferocious new track « Under the Blood Moon » on Ripple Music.
Salem, Massachusetts sludge rock cultists MOTHER IRON HORSE share the massive and ferocious title track taken from their new studio album 'Under The Blood Moon', to be released November 5th on Ripple Music as part of their Blasko-curated series.
« These Salem based riff-aficionados take good ol' stoner metal and splice with vocals that are way heavier than they have any right to be, creating a sort of uranium-infused take on Clutch that should worm its way right into your heart and have it way with it. » — Heavy Blog Is Heavy
About the song, frontman Adam Luca recalls: « Under the Blood Moon is one of the more personal songs on the album. The line "I am the son of a sinner/ I carry that stone/ Up the highest mountain/ Or six feet below" is a response to my experiences growing up in the mid 90s with an LGBT parent in a working-class city. I won't go into details, but it was hard for them and it was hard for their kids. 25 years later and times are much different. I was proud to carry that stone back then and I'm proud to carry it now."
Check out new single « Under the Blood Moon » on Heavy Blog Is Heavy
Recorded at God City Studios (High On Fire, Converge) and executive produced by Blasko (Ozzy Osbourne, Rob Zombie), 'Under The Blood Moon' is a gritty sledgehammer propelled by unstoppable riffs and Adam Luca's cathartic roaring — when he's not delivering hair-raising clean vocals. With their tongue-in-cheek lyrics, the unholy trio stands out from the pack by injecting some fun in the Heavy; and adding a corrosive sludge punk twist that makes it all sound incredibly rousing and addictive (as proven by their newest video « The Devil's Work« ). Their previous video « Old Man Satan » made an impression within the underground heavy scene and caught the attention of Ozzy Osbourne bassist Blasko, who signed the band to Ripple Music as part of his curated series on the label. 
MOTHER IRON HORSE 'Under The Blood Moon'
Out November 5th on Ripple Music
US preorder – World preorder

MOTHER IRON HORSE was formed in 2018 by North Shore natives Adam Luca, Marco Medina, and Chris Kobialka. Shortly after forming, they found an old mill and began building their own recording studio, leading to the release of a 2-song demo on Halloween of 2018 (Hellmouth Records). Shortly afterward, the band was approached by Italy-based label Electric Valley Records, who released their debut album 'The Lesser Key' worldwide on May 17th, 2019. In support of the album, the band left for their first tour alongside Dutchguts up and down the American East Coast and throughout the Southern states in June 2019. After a summer of festivals and weekend shows, they hit the road again in September- with longtime friends and fellow Massachusetts natives Leather Lung. They played regionally throughout the rest of the year and appeared on the Boston-based TV show Heavy Leather Topless Dance Party. 
2020 was shaping up to be their biggest year yet with a national tour booked around their appearance at Psycho SmokeOut in Los Angeles, followed by another summer of festivals leading up to a European tour in the fall. Unfortunately, the pandemic hit. Not one to waste time, MOTHER IRON HORSE began writing their second album 'Under The Blood Moon', to be released in the fall of 2021 through Californian powerhouse Ripple Music.
MOTHER IRON HORSE links
Facebook⎪Bandcamp⎪Instagram⎪Spotify
RIPPLE MUSIC links
Website⎪Facebook⎪Bandcamp⎪Instagram⎪Youtube