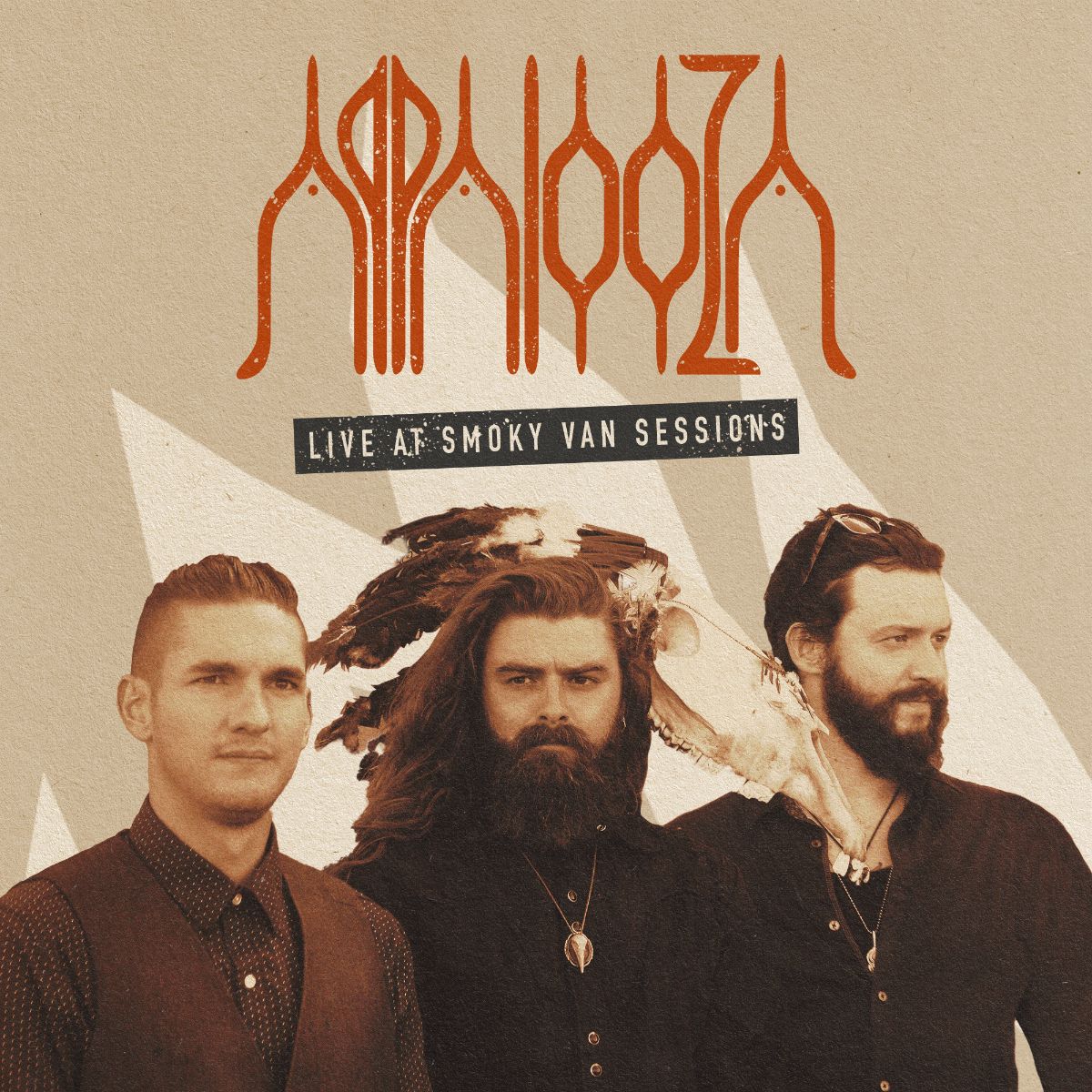 French heavy rockers APPALOOZA release Smoky Van Sessions video and album on Ripple Music today!
Watch Brittany's heavy rock trio APPALOOZA perform a 20-minute set in the middle of Britanny's cornfields for an exclusive Smoky Van Sessions show! The official digital album is out now through Ripple Music.
The Smoky Van Sessions were born in 2020, as the pandemic took a toll on the music world. In order to help bands promote their music outside of concert halls, they have imagined traveling live sessions in atypical places in the middle of nowhere. Our team travels to make an audio and video recording of the bands in a place dear to them. Just like the Desert Sessions, the further farther the place, the better, they put all their energy into highlighting the emerging stoner, doom and sludge scene.
Says the band: « What an amazing experience to share a privileged moment and play our music for such great people, in a place that isn't initially made for live shows… The Smoky Van Sessions team is made of awesome music aficionados that are dead crazy to make live performances look good in the middle of nowhere. Looks like we're in A-LA-BA-MA, where Forest and Jenny live… but with our desert sound.« 
? Watch Appalooza's Smoky Van Sessions show on Youtube
Buy the « Live at Smoky Van Sessions » album on Bandcamp
APPALOOZA describe themselves as « a long-gone stallion speeding after a lost freedom ». Exuding confidence and firepower from the get-go, the Nantes-based trio takes its cue from the alternative rock strength of bands such as Alice in Chains, Black Rebel Motorcycle Club or Them Crooked Vultures, propelling themselves with a creativity and sense of direction that is the essence of great bands. Their new album 'The Holy Of Holies' on Ripple Music sets the tone with thick riffs and aggressive, punk-infused rhythms combined to powerful raspy vocals, providing an intense and immediate feeling of freedom to anyone listening. In the background, spirituality and ancient myths color a spacious sound that nonetheless worships at the altar of modern and unwaveringly hard-hitting heavy rock. The beginning of a new era for the Britanny-based trio, driven by an album that perfectly embodies the trio's musical and visual reincarnation, through an intense sonic escape and ultimately, freedom.
New album 'The Holy Of Holies' out now on Ripple Music.
APPALOOZA links
Facebook⎪Bandcamp⎪Instagram⎪Spotify
RIPPLE MUSIC links
Website⎪Facebook⎪Bandcamp⎪Instagram