French heavy psych trio PELEGRIN shares new track « Reach For The Sun »; new album « Ways Of Avicenna » out on February 17th.
Heavy psych and progressive rock explorers PELEGRIN announce the release of their sophomore album « Ways Of Avicenna » on February 17th, and premiere the first single « Reach For The Sun » exclusively on It's Psychedelic Baby Magazine.  
Listen to new single « Reach For The Sun » at this location
Just as on their 2019 debut « Al-Mahruqa », PELEGRIN are eager to offer the best soundtrack to their mind-expanding odysseys on their new album « Ways of Avicenna ». The story takes place during the Spanish Reconquista of the 15th century: a young student of a Koranic school is entrusted with a mystical text from Persian philosopher and physician Avicenna, in order to save it from being destroyed by the Spaniards. Through their progressive, melodic and highly evocative songcraft, the trio conjures up the power of travel and wandering in « Ways of Avicenna », while also bringing up the search for wisdom, religious wars, intolerance towards refugees, as well as the contribution of the Arab civilization to human history.
New album « Ways Of Avicenna »
Out February 17th on all streaming services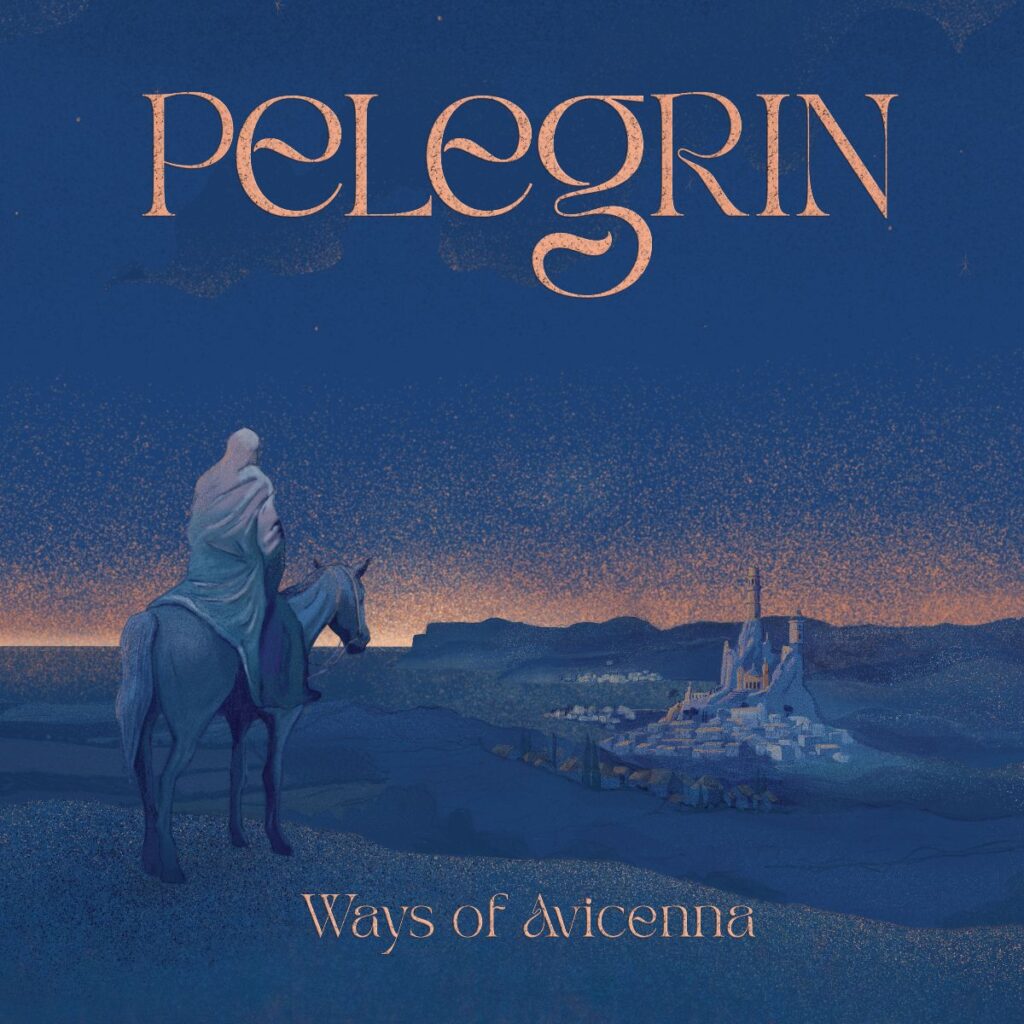 "The songs are huge pieces of work, forever shifting with moments of ethereal beauty, bitter angst, overwhelming cheer and undying optimism"… It's hard to beat the UK website Astral Noize when it comes to describing the music of the French three-piece PELEGRIN ("pilgrim" in old French). One could bring up names such as Elder, OM or Pink Floyd, but that would be in vain. Indeed, when the band roams the lands of stoner, prog and heavy psych, it is with the intention of making a few steps into the unknown. What drives François (guitar/vocals/production), Jason (bass) and Antoine (drums) is the will to play the music that they would like to hear. To fill a tiny space that seemed vacant in the ever-expanding galaxy of distorted music.
Though they stand separated by a few hundred kilometers across France, the three friends are united by a confirmed taste for mesmerizing ambiance. For melodies soaked with eastern influences. For rock-solid riffs. And for unsettling songs, always on the move. PELEGRIN charted this new path with its first album "Al-Maruhqa" (2019), and is now prolonging it with its successor "Ways of Avicenna". Two releases built with a do-it-yourself approach, home-recorded and arranged thanks to François' talent and patience. The trio found its comfort zone in long songwriting hours, with the freedom to play, replay, throw away and start over. Having never set foot on a musical stage, the trio remains a well-kept secret. After 8 years of creating in a bubble, they will step into the light in 2023, with the first live shows planned in France and possibly Europe.
PELEGRIN is
François Roze – guitar, vocals
Jason Recoing – bass
Antoine Ebel – drums, percussions
PELEGRIN links
Facebook – Bandcamp – Spotify